In the past couple of days we've seen pastel bags, bright statement jewelry and drool-worthy footwear. We're definitely drawing inspiration from our favorite editors and stylists when we go out tonight!
Miroslava Duma's Louis Vuitton bag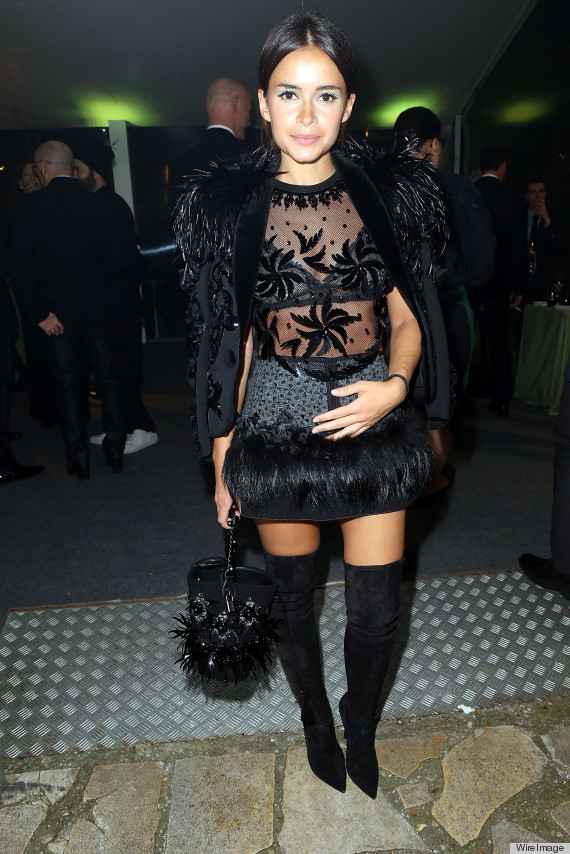 This all black look is far from boring. Her thigh-high boots and feathered purse are making this an outfit to remember. (Okay, and maybe her sheer shirt, too).
Anna Dello Russo's Chanel boots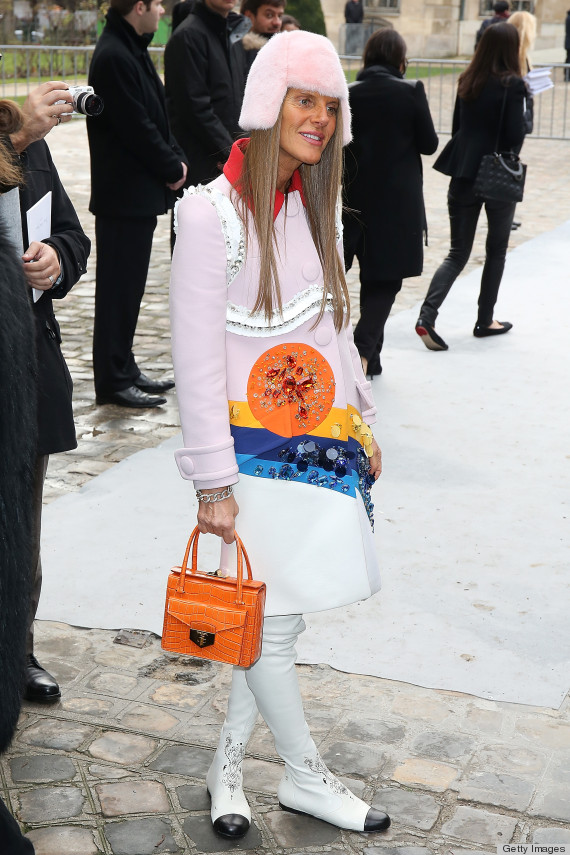 Though Anna's other accessories are bright and attention-grabbing, it's her cap-toe boots that are stealing our hearts. They blend into her coat seamlessly and make this one cohesive ensemble.
Sofia Guellaty's Poupée Couture bag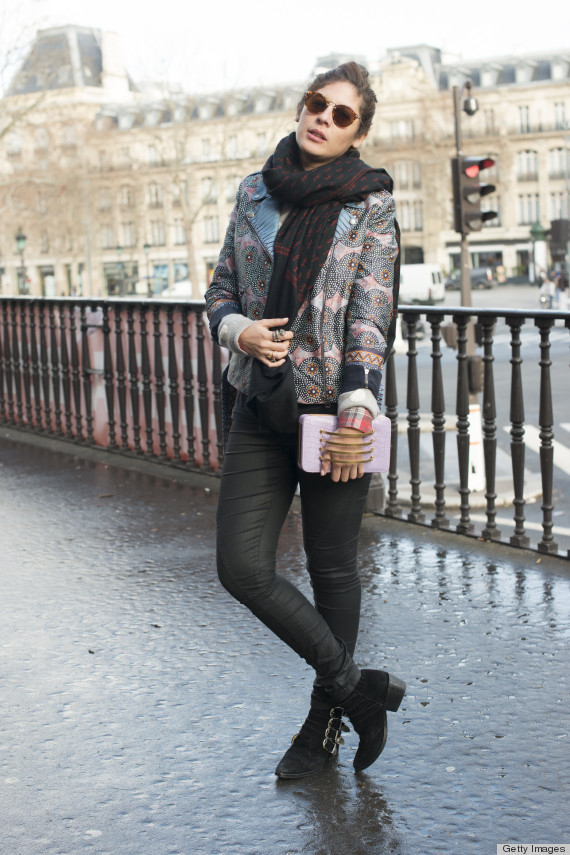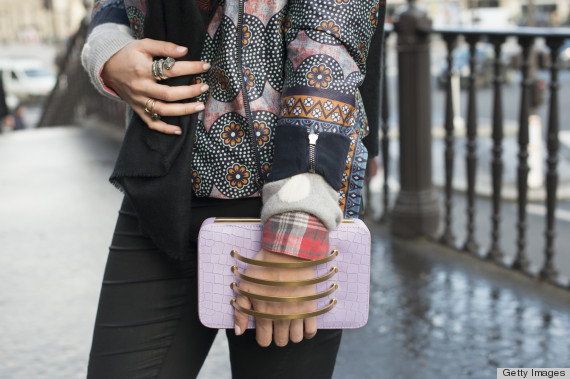 The senior editor of Style.com Arabia obviously knows a things or two about getting dressed, and while we adore her neutral colored ensemble, it's her bag that we want.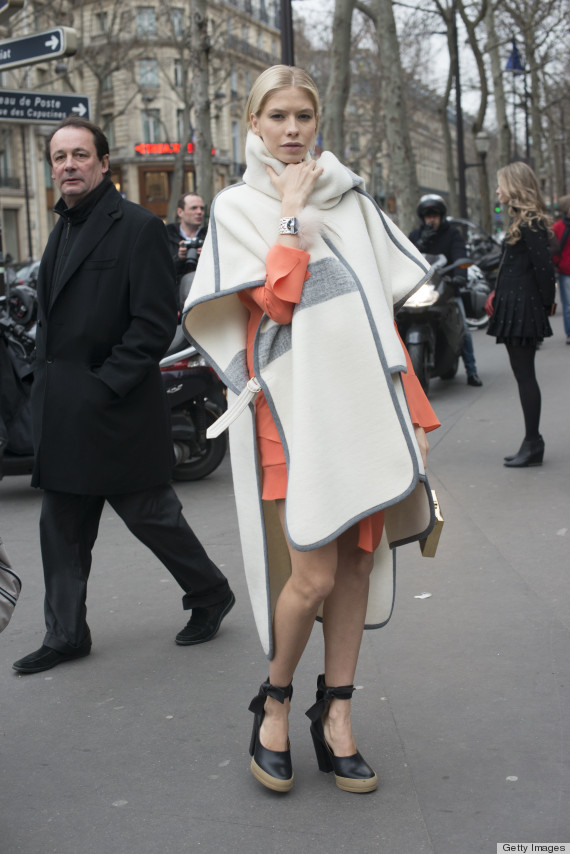 We love how the model paired a winter cape with summery wedges -- very unexpected. And thankfully, it was warm enough in Paris so she didn't freeze!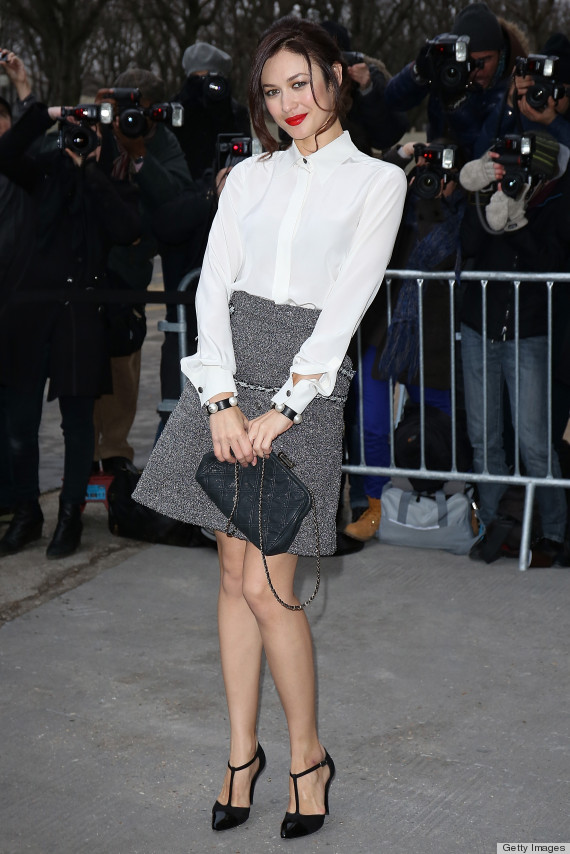 T-strap heels are the perfect touch to her feminine outfit. She also picked ankle straps that are incredibly flattering, they don't cut her leg off in a bad spot.
Mirela Srna's Ek Touk necklace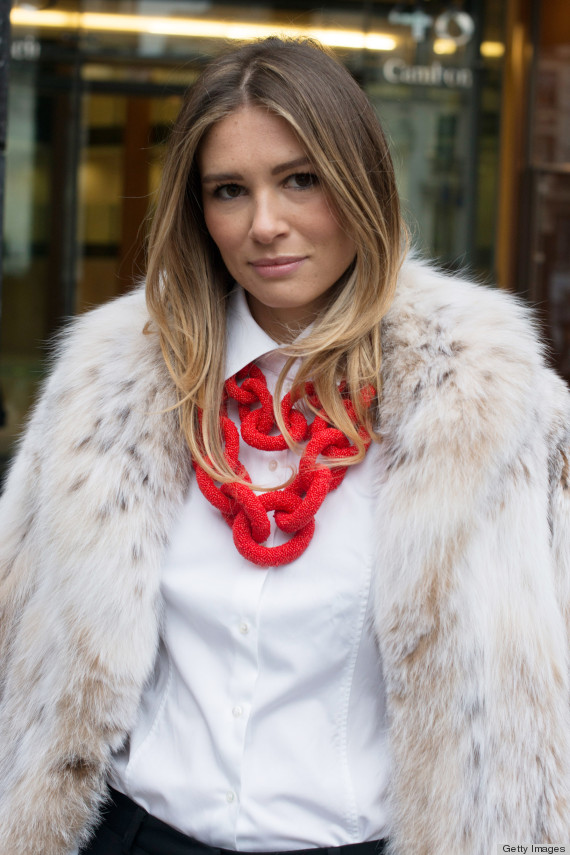 The color, size and texture of this necklace sure is making a statement.
Tina Lueng's Rochas clutch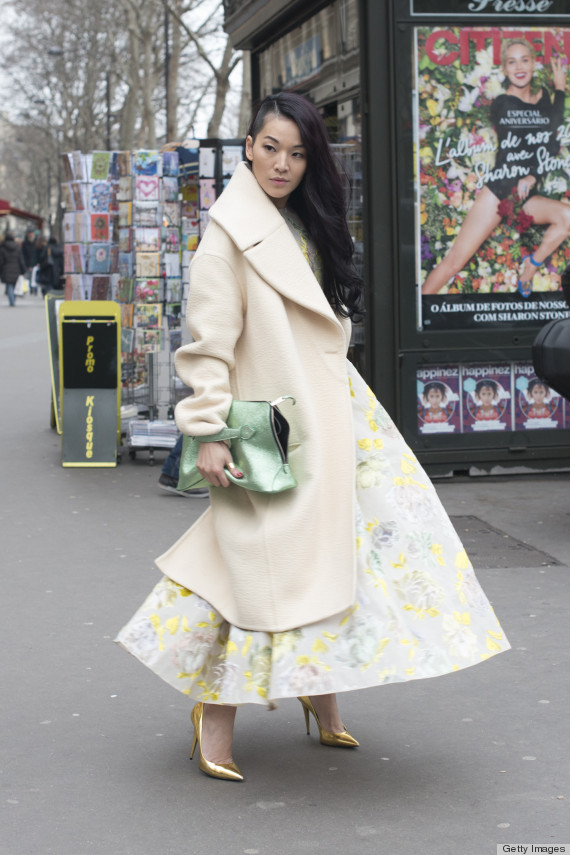 The stylist is breathing new life into winter with this bright and cheery mint green bag.
Here are some more of our favorite accessories: