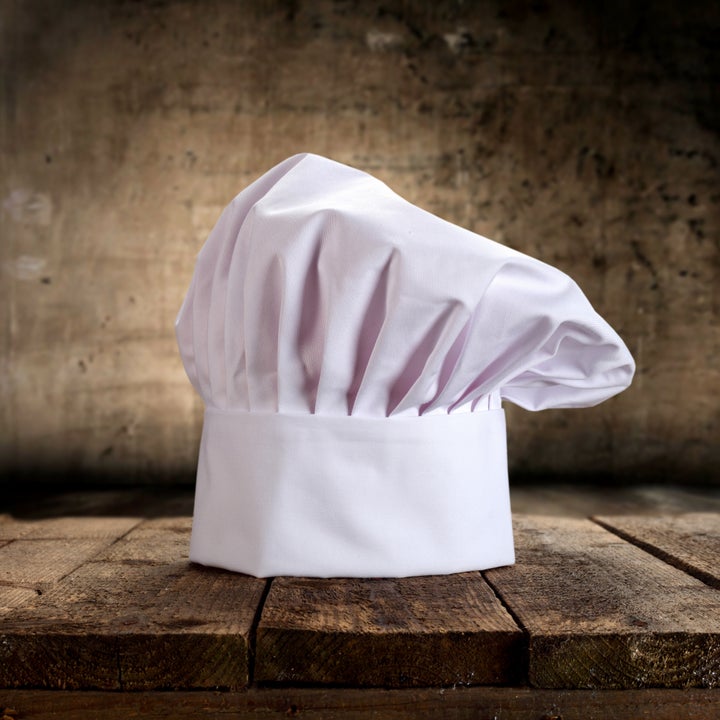 When I was young, my house seemed to be the place where all of my high school friends came for advice. My parents just had a way of handling problems that most parents didn't seem to be able to control. I remember when my friends came over they would always end up asking my parents to weigh in on something. The advice they got was straight talk and usually pretty harsh, but always honest. It wasn't always what my friends wanted to hear, but it was always what they needed to hear.
It's funny how life works out since I now find myself in my parents' role of being an advisor of sorts. I'm at a point in my career--two decades spent in a professional kitchen--where so many young chefs come to me, email me and write letters to me, all seeking advice.
"How do I break into the business?"
"How did you start, and how do you think I should start?"
"What's a good road to take?"
"How much money should I make?"
While they all want advice, the fact of the matter is that they usually don't like what they hear. I can usually tell if someone is going to make it in the industry after a couple of minutes with them. So, in order to speed up the process, I thought I would jot down a couple of tidbits that can help a young chef navigate the decision-making process. If you still want to open a restaurant after reading this, I believe that you'll have a good shot at making it. Here goes!
1.) No one cares about your resume.
I'm not all that interested in knowing that you spent two months picking herbs at Noma, and three months scrubbing the floor with a toothbrush at Alinea. I would prefer to hear that you cooked at a bar for the last three years and can make a medium-rare hamburger like nobody's business. That's something I can work with! Nowadays, I never hire anyone without having them spend a couple days with us to see what they're really all about. So, if you write on your resume that you worked with a butcher for a year, you better be able to butcher an animal!
2.) Don't worry about what you get paid.
Whatever you think you should make, you're probably wrong. Go to places where you want to work and wait for an opportunity there. Those are the places that are going to mold you into the chef that you will become. I waited outside Wolfgang Puck's Granita every day for two weeks until they let me stage there. Then I staged for six weeks until they hired me...for peanuts. But that was my cooking school. It's where I learned all the basics about cooking and working in a professional kitchen. I went in early without punching in so I could learn to butcher, make stocks and learn ordering. Without that experience, I would not have been able to do any of the things that followed. Going somewhere for the money is ALWAYS a mistake.
3.) Work ethic and attitude is everything.
It's the only thing that matters. I would take a less knowledgeable cook with a great attitude and work ethic over a talented prodigy with pissy attitude any day of the week. It will always make for a better team at the restaurant. I can't tell you how many amazing cooks have been through my kitchens and simply have not made the cut because of their attitude. And guess what? Three, four, five years later those cooks are still line cooks. They still complain about how much everybody else sucks around them. If you're a line cook at 25 and still one at 35, it's time to look in the mirror. I can guarantee that YOU are the problem not anyone else.
I once had a young cook who used to bring in modern Spanish cookbooks because he wanted to make things like mango caviar eggs and chocolate soil. I told him, "Hey, how about you learn how to blanch a goddamn carrot first, cook meat to a correct temperature, clarify a broth and truss a chicken? Once you can do these things then, and only then, should you try to learn these other techniques." Trust me when I tell you that José Andrés is a master of the basics. You should strive to be one too.
5.) Don't ever think you're above learning from anyone.
I learn from my staff as much as they learn from me. And I am inspired by my staff probably more than they are inspired by me. You can never stop learning, and if you think you can't listen to a busboy or dishwasher in order to learn how to do something better, you're dead wrong.
6.) If you're getting into cooking and the restaurant business for the sole reason of just wanting to be on TV, do us all a favor...stop...turn around...and just go away.

TV has done some great things for me and everyone in the business. What I want you to understand is that the successful chefs who are on TV are still chefs first and foremost. It's in their blood. If TV somehow went away, these guys would still be in their kitchens. They've spent years learning our craft, worked their butts off, sacrificed and studied. They deserve to be showing people what eggplant to choose at the supermarket or how to fondle a tomato because they've earned that knowledge. In order to make it in this industry you need to LOVE to cook -- period. It just won't work otherwise. It needs to be your life passion and you need to be willing to make many sacrifices for it. If you go into professional cooking because you think it'll be a fast track to fame and a TV deal, you're probably not going to make it past your first prep job of peeling four cases of fava beans and cleaning 30 pounds of baby squid.
7.) Don't get involved in kitchen drama.
There is and will always be talk.
"This guy is making more than this guy."
"Did you see how much the servers made?"
"That kid just doesn't pull his/her weight."
"He made that wrong, but I'm not sayin' anything."
"Back of the house is better than front of the house."
It is all cancerous nonsense. Don't fall into the trap. Yes, servers make more than you. Yes, a cook who is not as talented as you will make more than you. And yes, people will mess things up and you will notice. Be the person with the good work ethic who can look beyond that and see the big picture. Help others if you realize they're making something incorrect. Come in early, leave late and be the person that the chef can rely on. You're in this for your own reasons, stick to them and you will shine.
8.) The best cooks develop their own styles.
You can learn from many people, but the greats take all they have learned and they create dishes that inspire them. Like musicians learn licks from other artists, the great ones develop their own lines. Get inspired by other chefs and other restaurants, but let that be a catalyst for you to create that which inspires you and reflects who you are. Be your authentic self and let your personality come through in your food. It will show in your plates and it will be recognized.
9.) If you follow all of the advice here, then this last one will likely be relevant for you.
People ask me all the time, "Who are the chefs that you most admire?" The most important thing a successful chef can do is teach and give back. Be philanthropic. The chefs who excite me the most are the ones who run solid restaurant organizations and give back to the community. Chefs like Mario Batali, Michael Symon, Bobby Flay, Tom Colicchio, John Besh, Suzanne Goin, Paul Kahan and so many others, these chefs spend as much time on charitable work as they do running their restaurants. Support a foundation. Give your time to young people trying to learn. Latch onto a cause that you believe in. It's not only going to make your life more fulfilled and rich, but it will also make you cook better. I promise you that! I was inspired the most by a little girl named Alex whom I had never met. She inspired me to help her foundation, which inspired me to start my own foundation, which has brought smiles to thousands of children. YOU can make a difference, and in order to be great chef, that's what you have to do.
Related