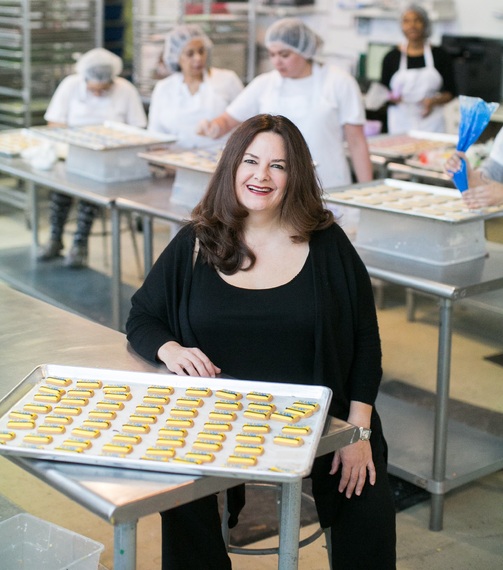 There are a lot of synonyms for "help" (assistance, guidance, support) but only one way to get it: by asking.
I'm not good at asking for help. Never have been. I was just about to type "never will be" ...but not so fast. After 20 years in business, I can no longer define myself as someone who doesn't ask for help.
I'm certainly not alone in my reluctance. What makes us so afraid? In my case, I have always been unnecessarily guarded about my business. This is ridiculous, yet young entrepreneurs often behave this way. As I did, they lack the confidence to open up a dialog. Luckily, with experience and practice, they can conquer their hesitation about reaching out. Today, I have zero fear of asking anyone in my community--friends of friends, people I just met at a party, bankers, attorneys and even the City of New York--for help.
For some reason many of us feel a bit exposed (for lack of better word) when we ask for help, but the rewards far outweigh the initial discomfort. Here are a few ways to make it easier, and a word of caution.
Hint: Carry a business card.
Title yourself CEO. Hand out your card and ask for other people's cards in return. My father used to tell me over and over when I was growing up: if you don't ask for the sale, you won't get it. Exchanging business cards can be the first step in asking for help.
Hint: Be specific with your questions.
I receive countless emails with requests like this: "I want to start a bakery. Can you tell me how you did it?" It's hard for me to give a specific answer to such a general question. Ask instead, "How did you buy equipment? Raise capital? Find the real estate?" You will receive a much more thorough answer if you ask something specific about a single topic rather than generic questions about multiple topics.

Hint: Hire strategically and smartly.
My strength is in creativity and product development so I surround myself with a group of very smart financial, analytical and marketing souls who can complement the skills I bring to my cookie business. When I ask a question of the team, which I do all the time now, I get a wonderful variety of answers.
Caution: All help is not good help.
Sometimes when I have asked for help in the past few years I have been steered in the wrong direction. Don't discount your ability and knowledge of your own business. Often you know what is best for your business and you should trust your instincts. Looking back on some of my business decisions, I wish I had taken the time to ask for more opinions and input before taking action I later could not change.
Fact: Experience brings confidence.
As I get older, I realize I'm always asking questions of my staff, friends and colleagues in the food industry. With experience, you can filter through the answers and benefit from different perspectives.
People like to help one another. It makes them feel needed and important. So go ahead and ask for help as often as you can. People likely will be flattered and you'll be amazed at what you learn.
Related
Popular in the Community