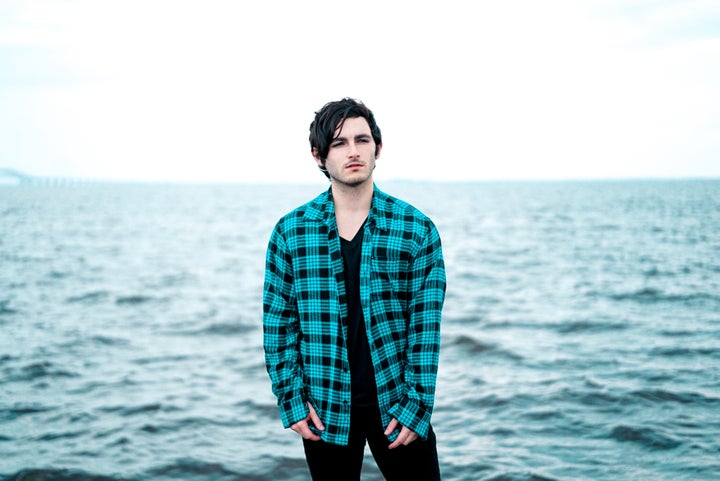 AJ Salvatore is Orlando, Florida's most promising artist. While the young 21-year-old may be a mere half year into his career, the amount he has accomplished in this short period of time has been nothing short of inspirational. With over five million collective plays on his three releases, the rising pop act has found himself on labels underneath Universal Music Group and Sony Music Entertainment, including Herø Records. He has gone on to trend in major charts on iTunes and YouTube in multiple countries and even make a guest performance at Insomniac's annual EDC Orlando music festival, which drew in over 75,000 attendees in 2016 alone. You may have also seen him in the Spotify viral charts where his release "Better" peaked at #21 globally and spent almost a week in the US charts topping off at #19; not bad for an indie artist! We got to recently sit down and speak with the Long Island born producer and hear his comments on being an indie artist and to talk about his most recent release "Ignite."
What is the background story on "Ignite"?
Ignite was born on a fourteen hour flight to Tokyo, Japan. I was growing tired of watching movies on the plane and what is now the pre-chorus melody became stuck in my head. I started writing lyrics to the melodies and before I knew it the whole song was just about written. At first glance "Ignite" seems like a classic duet featuring a lovers quarrel, but I like to take my lyrics one step further. The chorus talks about igniting a flame, but not just a flame of love between a couple, a flame of love I believe the world needs. It's sad to see people are still not accepted for who they are in a first world country and there's so much hate for those who are different. I've dealt with not feeling accepted for a majority of my life and it can be taxing on you after a while. People have attacked and looked down upon me various times for having tattoos, my different hairstyles, and even things I have no control over like needing glasses.
What are some of the struggles of being an indie musician?
It's just one of those things you grow to have a love-hate relationship with. You hear horror stories all the time of artists who sign deals with majors and get thrown on a shelf. You hear heartening tales of independent artists who refuse to give in to labels and are on sold out world tours, such as Lauv. I honestly believe you need to take offers case by case, but simultaneously being a smaller indie act can be hard to stay afloat financially and you see artists sign the first contract thrown at them. You're constantly pumping every penny you make from royalties and sales back into promotion and then some. I've caught plenty of friends joking about playing major festivals for tens of thousands of attendees, then having to go back to their side job in retail the next morning.
What do you wish to accomplish through your music?
Of course besides having a successful career, it makes me happy to see my releases connecting with fans all around the world. I love receiving messages in different languages that require me to use a translator to communicate back with my fans. Music has no borders and is its own language. You don't need anything but an open heart to enjoy a melody and if I could inspire just one person to create something of their own, then I feel I've done my job.
What's the key to your success thus far?
Passion, books, and locking myself in my apartment for weeks on end! But for real. There's an array of books and podcasts I've consumed that had a hand in molding my path. It's easy to throw on an audio book during a mundane task such as cleaning or cooking and learn a new way to shape an area of your life. Gary Vaynerchuk and Grant Cardone have inspirational work I can't recommend enough to give you the motivation you need. It's not uncommon for me to not see the outside world for days or even weeks at a time, while I'm continuously networking online and building relationships. You have to be ready to throw out your weekends, holidays, and lose friends to gain what you seek.
Any last words of advice for musicians who are starting out?
Taking your passion for music and turning it into a career isn't for everyone. You don't just step foot into a multi-billion dollar industry without uncovering a few skeletons in the closet as you work your way up. It's a fast-paced environment and your true colors will come out along the journey. Some people decide to keep it a hobby and frankly that can be a wise decision, to not ruin what you love. The dedication is worth the work for those who take on the challenge though and the euphoria you get from breaking milestones runs unparalleled to anything else. I can't stress enough that you need to be in the right mindset, surrounded by a like minded group of friends, with a healthy environment. You'll fall down, you'll want to quit, you'll get frustrated, but it's all about pushing forward through everything that is thrown at you. Set your short and long term goals and stick to them. Most of all, make sure that you are enjoying yourself and not running into the ground. It's about making a lifetime of memories along the journey!
Popular in the Community