The essential social media review to know and understand the world top market. #FrenchinChina is a weekly column from FRED & FARID agency reviewing Chinese social networks to identify big social trends. It is the essential tool to understand and love today's China.
Thanks to Zhuomin Qin, Feng Huang, Jalila Levesque, Jules Chaffiotte, Radouane Guissi, Ying Zhang, Aliou Maro, Louis Caudevilla, Dushan Karageorgevitch, Mathieu Jolivet, Jing Qian, Antoine Robin, Émilie Ohana, Zhejun Li, Vincent Arassus and Green United Music Asia for their participation to this chronic.
Alibaba to invest $15b in tech, set up research labs around the world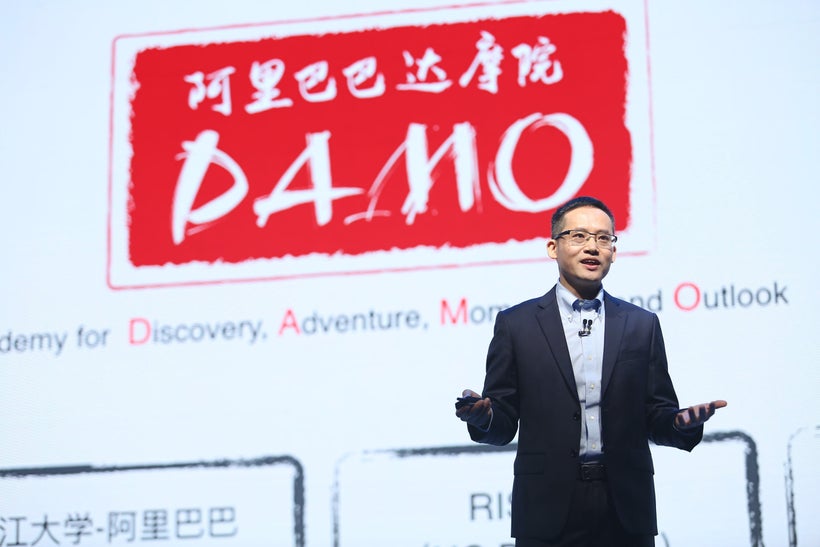 The Alibaba Group announced it will set up a new research institute and invest over 100 billion yuan (about 15 billion U.S. dollars) over the next three years in advanced technology development. The research institute is called DAMO Academy (Academy for Discovery, Adventure, Momentum, and Outlook). It aims to attract world-class talents in such areas as quantum computing, machine learning, basic algorithms and network security.
The DAMO Academy has built partnerships with more than 200 research institutes and universities and started establishing branches in Asia, America and Europe. Michael I. Jordan, leading scientist in artificial intelligence and professor at Berkeley as well as Jeannette M. Wing, director of the Data Sciences Institute at Columbia University, are among the members of the DAMO academic advisory committee announced at the opening session of "The Computing Conference 2017" held in Hangzhou, where Alibaba Group is headquartered.
Alibaba chairman Jack Ma said he hopes Alibaba Group can make achievements in future-oriented cutting-edge technology through DAMO. That's why Jack Ma pick the name "DAMO Academy" which is the highest martial institutions of arts in the legendary. He also believes Alibaba has the ability and responsibility to drive the progress of technology and people's life. Chinese people obviously felt very excited and proud about the news which generated 8 million views on social media.
Elite primary school students' dissertations trigger discussion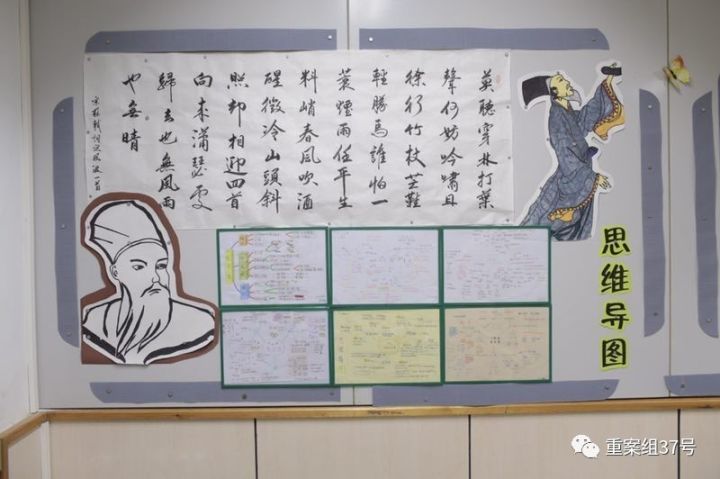 A research of by famous Chinese poet Su Shi conducted by a group of elementary school students become the most discussed issue on social media with 11 million views and 30,000 discussions.
Su Shi (8 January 1037 – 24 August 1101), also known as Su Tungpo, was a Chinese writer, poet, painter, calligrapher, pharmacologist, gastronome, and a statesman of the Song dynasty. Su Shi was famed as an essayist, and his prose writings lucidly contribute to the understanding of topics such as 11th-century Chinese travel literature or detailed information on the contemporary Chinese iron industry. His poetry has a long history of popularity and influence in China, Japan, and other areas in the near vicinity and is well known in the English-speaking parts of the world.
In an effort to commemorate the 980th birthday anniversary of Su Shi, a group of 6 Grade students from Tsinghua University Primary School have produced 23 research papers. The research papers cover different topics such as using big data to analyse his life, his brand value on travel, the impact and comments of him in history, etc. The kids even conduct a research with computer technologies and big data to analyze the poet's 3,458 works. According to the teacher, majority of the work was done by the students themselves, while the parents only offered limited help.
The research papers have been praised by Chinese netizens, who noted that the depth of the articles is even beyond the capabilities of many university students nowadays. People also think it's a progress of Chinese education method. But some people are worried about the fairness of the education resources. Actually, the elementary school is based in Tsinghua, where is the best Chinese university. This university sponsors several elementary schools for the elite. These schools are very expensive and dedicated for the richest Chinese families of course.
China unveils US$15Bn mega bridge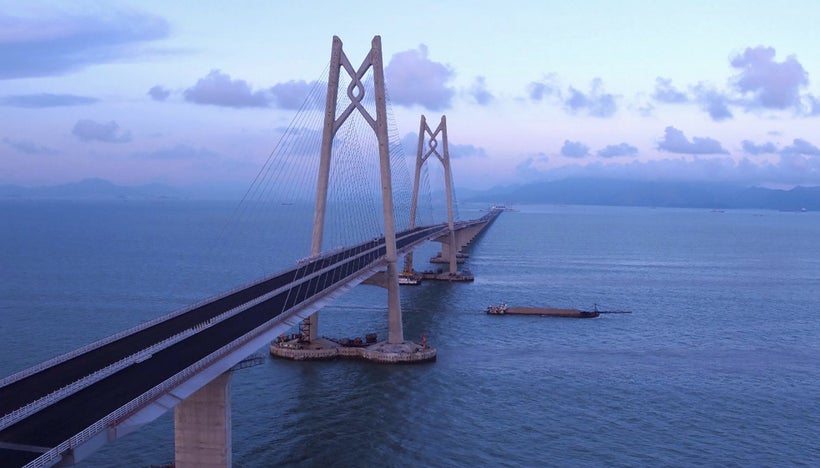 An article about the Hong Kong-Zhuhai-Macao Bridge (HZMB) became viral on Chinese social media. The Hong Kong-Zhuhai-Macao Bridge is the world's longest cross-sea bridge linking Hong Kong, Zhuhai, and Macao. Its main structure was finished on July 7th 2017. The main structure measures 29.6 kilometers, consisting of a 22.9-km bridge section and 6.7-km underground tunnel. The bridge's total length is 55 kilometers. It has taken seven years to build the bridge, which will be open to traffic at the end of the year.
After the construction finished, the Y-shaped bridge will cut travel time between Hong Kong and Zhuhai from three hours to just 30 minutes, further integrating cities in the Pearl River Delta, and will create new space for the development of the Guangdong-Hong Kong-Macao Greater Bay Area. Also, 400 new technology patents have been developed for this project.
Calling all HuffPost superfans!
Sign up for membership to become a founding member and help shape HuffPost's next chapter
This post was published on the now-closed HuffPost Contributor platform. Contributors control their own work and posted freely to our site. If you need to flag this entry as abusive,
send us an email
.