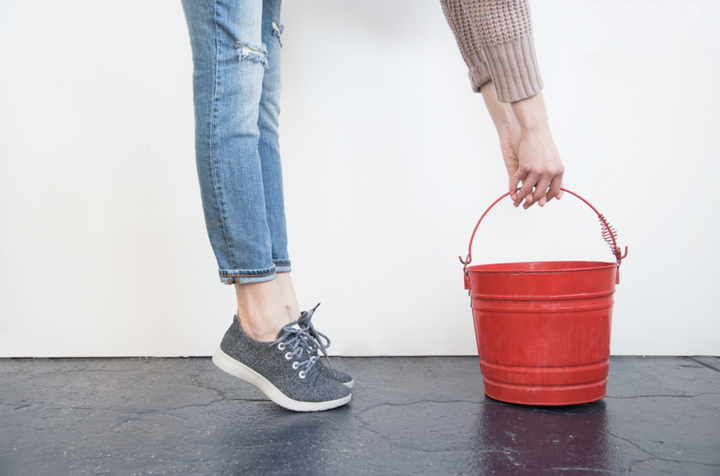 So, do the shoes in question deserve all the hype? We decided to investigate.
Allbirds, a new San Francisco based start-up, was launched in March by Tim Brown, a former professional soccer player, and Joey Zwillinger, a biotech engineer. The pair wanted to create a pair of environmentally friendly, comfortable, well-priced sneakers with a low price tag. Sounds impossible, right? Wrong. The duo managed to come up with a line of sustainable wool running shoes that retail for $95. The design is wonderfully minimal (they only come in a few select colors, with white being the latest addition) and they are available for both men and women.
We tested the shoes all over New York City and we have to agree with Time, these are the most comfortable shoes. Ever. And apparently, the rest of the world agrees -- Allbirds sold through its first month's inventory in the first week.
We had to the opportunity to chat with Brown and Zwillinger to find out how they created the next big thing in sneakers. Here's what we learned:
Why did you start Allbirds? What was the problem you were trying to solve?
Tim Brown: It really started as a design insight. In a previous life as a professional soccer player, I was surrounded by sneaker sponsorships and endless product from companies like Nike. I saw an opportunity to be thoughtful about what we were putting into this space, to pare down design, and emphasize fine materials.I wanted to create something. Something more contemporary than a Chuck Taylor and more affordable than Common Projects; something that was unbranded, used natural materials and wasn't made from synthetics.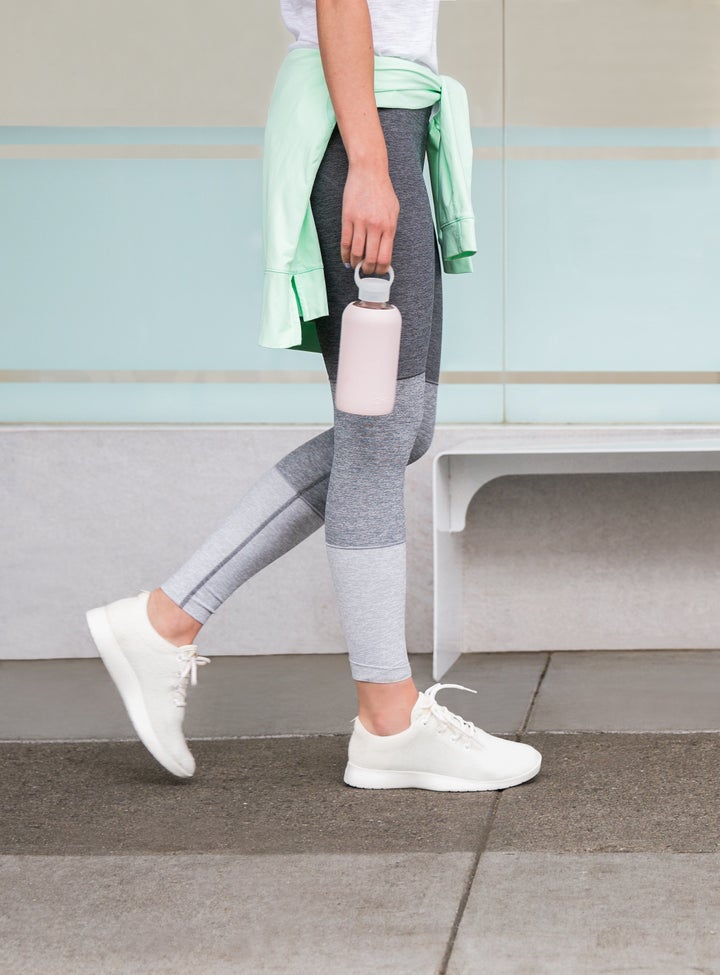 Tim, you were a soccer player who went to business school, can you tell me a little bit about that? How did playing soccer inform Allbirds?
TB: Heading to the World Cup in 2010 with New Zealand was the highest accomplishment of my soccer career. Having achieved that, I set my sights on another life-long passion -- design. I prepared for the next stage of my career at LSE [London School of Economics], when the vision for Allbirds was in its infancy. My sporting experience helps me every day in the ups and downs of building a business. It regularly manifests itself in two major ways as we, one, assemble and develop a strong, winning team, and, two, in our mindset to continually improve.
Joey, you were a biotech engineer, how has that helped with Allbirds?
Joey Zwillinger: With training as an engineer, and practical experience managing a renewable chemicals business, I bring a different approach to the retail industry than your typical fashion industry executive. We see raw materials, innovation, and design as an integrally linked. So every time we design a new product, we are thinking about how a renewable raw material might create a wonderfully new experience for consumers. Our raw material selection has to do something better for the consumer, otherwise we won't use it. Our superfine merino wicks away moisture at the exact right speed and is incredibly soft to the skin -- and it also creates a unique sense of minimalism.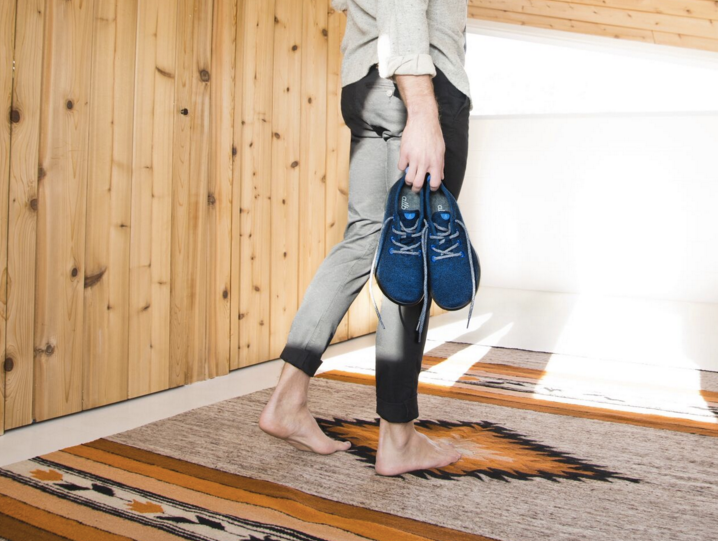 What makes the fabric of the shoes unique?
TB: The shoes are made from superfine New Zealand merino wool. It has a super soft side that sits against the skin and a more technical side that sits on the outside of the shoe and stops the buildup of dirt. It is knit for us just outside of Milan by one of the world's leading textile mills. It has taken years to develop, and many, many experiments. The finished fabric is proprietary in its construction, and we are incredibly proud of the footwear experience it helps to create.
Sustainability is very core to your mission. What steps have you taken to ensure that your company is as green as possible?
JZ: We use renewable raw materials because they are better feeling and looking for the consumer. In our short time of existence we have done a few good things – castor bean oil-based insoles, our ZQ certified merino upper fabric, the introduction of water-based solvents in our manufacturing, and our one-box shipper that uses 40 percent less material than traditional e-commerce packaging – but we have a long way to go and much to improve on.
What's next? Any plans to branch out of sneakers?
TB: Lots of plans! We are just getting started.
This interview has been edited and condensed for clarity.