Amanda Creek has a creative way to unwind while her kids are napping or in bed for the night. The mom of two makes chalk art drawings of iconic characters from the worlds of Disney, DC Comics, Nickelodeon and beyond.
"I just find it so relaxing," Creek told The Huffington Post, adding that she often works on her driveway creations with a flashlight when it's dark outside. "I draw until I decide I should probably go to bed too," she said.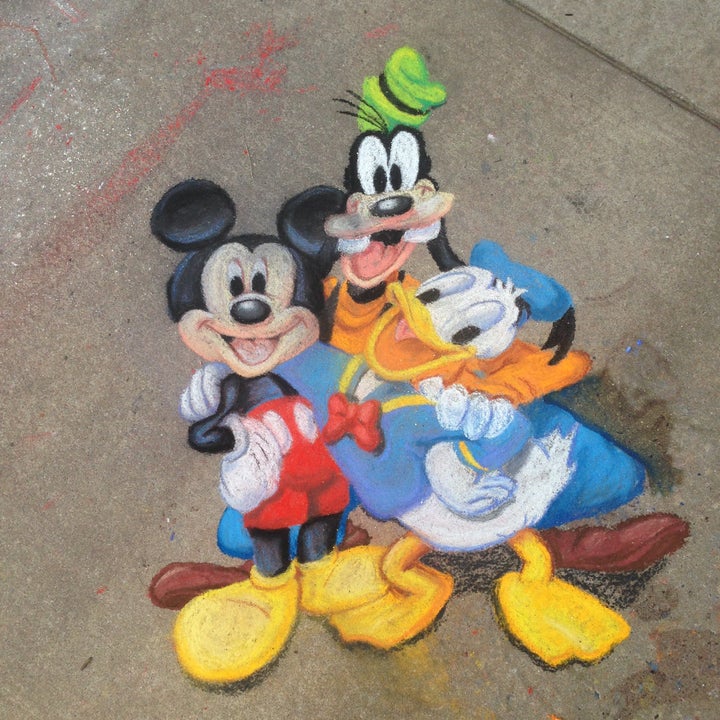 Still, Creek's biggest fan is probably her 3-year-old daughter Autumn, who uses words like "awesome," "amazing" and "on point" to describe her mom's art. "I love seeing my daughters reaction when she wakes up and sees what I've drawn," the mom said.
Though she took a few art classes in high school, the mom says she's "pretty much self-taught" and only has one goal with her viral fame: "I just hope others enjoy looking at my drawings as much as I enjoy drawing them."