At least one person has reportedly died inside an Amazon warehouse in Edwardsville, Illinois, after a roof and other parts of the building collapsed and up to 100 workers became trapped as violent storms, including a tornado, ripped through the region on Friday night.
Dozens of other people were trapped and at least 50 feared dead after tornadoes hit a candle factory in Mayfield, Kentucky, and a nursing home in Monette, Arkansas, where at least one person was killed.
At least three storm-related deaths were also confirmed in Tennessee.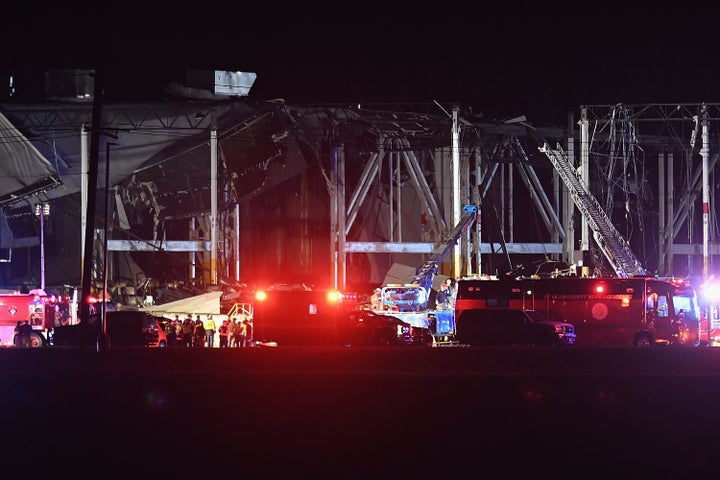 Law enforcement authorities called the Amazon warehouse incident a "mass casualty event," according to reporter Jenna Rae at KMOV-TV in St. Louis.
The National Weather Service said radar had confirmed a tornado just east of Edwardsville, which is outside of St. Louis, around the time the Amazon Fulfillment Center was damaged.
Meteorologist James Spann of ABC's Birmingham, Alabama, affiliate WBMA tweeted footage of the tornado that struck the Amazon facility:
Severe storm warnings and tornado watches had been posted throughout the region on Friday.
"There were about 110 people in it at the time that the tornado hit it," Kentucky Gov. Andy Beshear (D) said at a news conference early Saturday. "We believe we'll lose at least dozens of those individuals. It's very hard, really tough, and we're praying for each and every one of those families."
Popular in the Community