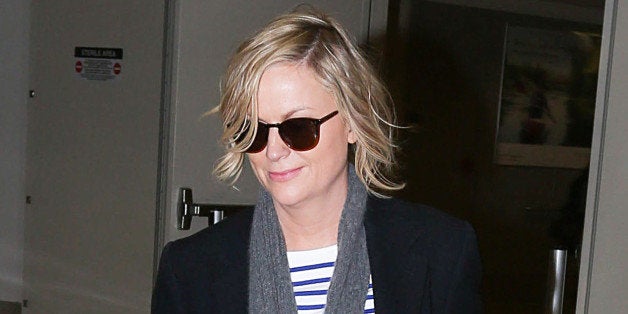 In an interview with ELLE magazine, TV star Amy Poehler hit the parental nail on the head:
"Now that I have kids, I'm up at 5:30AM no matter what. Sleep at this point is just a concept, something I'm looking forward to investigating in the future. "
But, Poehler doesn't let her lack of snooze time hold her back:
"I'd like to say that I maintain that same sense of play and creativity and spontaneity – of being able to get into a room with people and say, 'Let's waste some time.' When you're a creative person, even when you're in a position of power, you still have to be able to straddle both worlds."
Poehler will be featured in the magazine's fourth annual Women in TV Issue alongside Zooey Deschanel, Mindy Kaling and Allison Williams.
To read the full interview, check out the February issue of ELLE on newsstands January 14th.