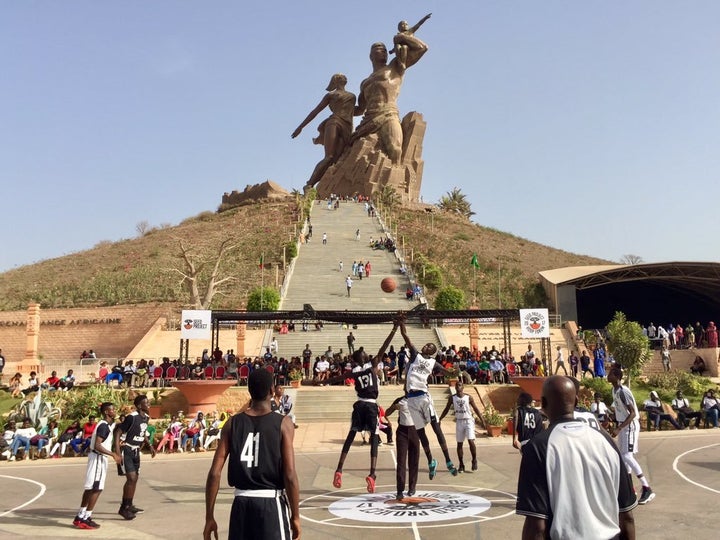 The National Basketball Association (NBA) and SEED Project (Sports for Education and Economic Development), a non-profit organization based in Senegal, recently announced the official opening of NBA Academy Africa.
The first of its kind on the continent of Africa, the academy is an elite basketball training center for the top male and female prospects from throughout Africa. Located in the country's third largest city, Thies, 12 elite male prospects will be selected and receive scholarships and training at NBA Academy Africa.
"I mean, the academy is not just about basketball, so we're trying to improve young men," Roland Houston, technical director of NBA Africa said in an interview with Africanews.
"That means academically, socially, give them leadership skills. So in order to have those traits, you have to have discipline, so we look for that. It's kind of challenging because we're not with them for so long, but we get a chance to speak to them individually, get to know them, get to know what makes them move, what their goals in their life are. So, discipline is important," he stated.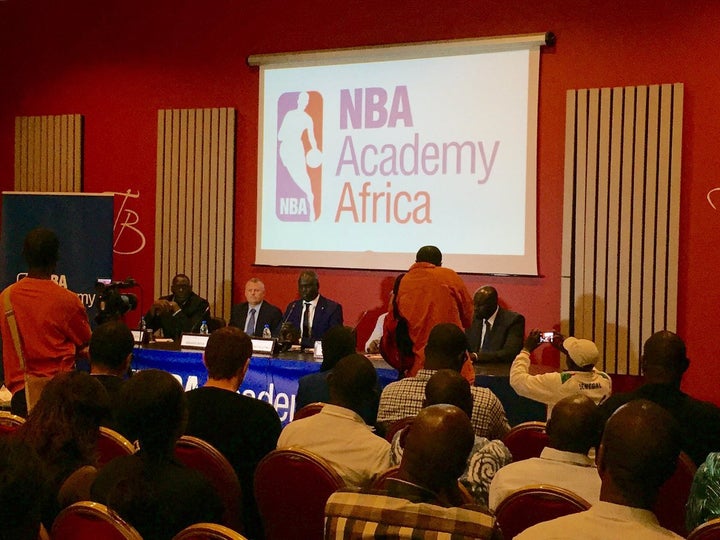 NBA Academy Africa will employ a holistic, 360-degree approach to player development with focuses on education, leadership, character development and life skills. As part of the program, the students will compete against top competition throughout the year and will have an opportunity to be selected for travel teams that play in international tournaments and exhibition games.
"Today is an important milestone for the growth of basketball on the continent as we begin to welcome the first group of young student athletes who will form the inaugural roster of NBA Academy Africa," said NBA Vice President and Managing Director for Africa, Amadou Gallo Fall, in a released statement.
"NBA Academy Africa will provide student athletes with world-class, comprehensive training and education so they have the resources to achieve on the court and in life. = I'd like to thank SEED for sharing our commitment to building a predictable path for African youth, and I am confident we will see the number of African players in the NBA continue to grow because of this initiative."
NBA Academy Africa builds on the NBA's existing basketball and youth development initiatives in Africa, including Jr. NBA programs for boys and girls ages 16 and under in Cameroon, Congo, Kenya, Morocco, Mozambique, Nigeria, Ivory Coast, Tanzania, Uganda, Senegal and South Africa. Basketball without Borders, the NBA and FIBA's global basketball development and community outreach program, has been held in Africa 14 times, with nine former BWB Africa campers drafted into the NBA.
"NBA Academy Africa will play an important part in developing elite young players on the continent, and we are excited to be partnering with the NBA on this project," said SEED Project Senegal Executive Director Mohamed Niang. "We look forward to working with the top young prospects and playing our part in providing them with the skills and supportive environment to succeed."
From 2014-16, SEED Project served as an implementing partner of the "Live, Learn and Play" (LLP) program. A strategic partnership between the NBA and U.S. Agency for International Development (USAID) - assisted by JSI Research & Training Institute, Inc. (JSI), LLP is designed to build local organizational capacity and positively impact Senegalese boys and girls in 10 schools in Dakar and Thies.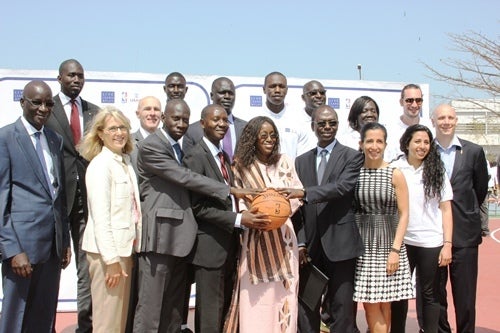 "I see basketball as something that from my country has already taken me places. Basketball has made me meet people I never expected to meet, people I never wished I could even shake hands with them," said Timothy Ighoeffe. The 17 year-old Nigerian was one of 20 hopefuls, representing eight African countries, vying for a spot in the academy. "I shake hands with them, we laugh together, we play together. I think it's a great thing," he said.
As part of last week's announcement, the NBA and SEED Project also announced their plan to launch a new NBA Academy Africa in Saly, a seaside resort area in the Thiès Region, south of Dakar. The Saly site is scheduled to open in the fall.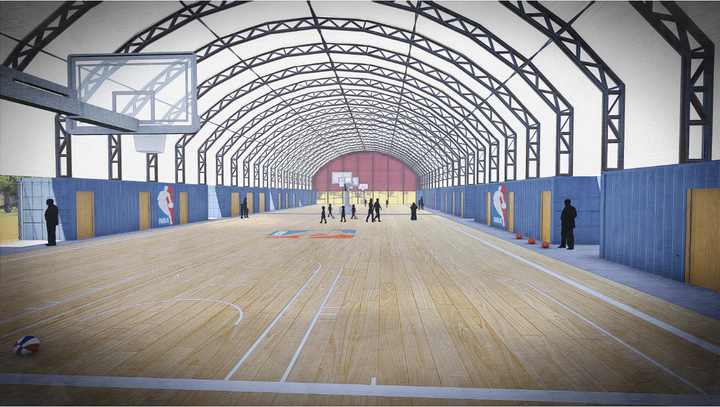 The official opening of NBA Academy Africa follows the launch of academies in Hangzhou, Jinan and Urumqi, China and the planned launch of academies in Canberra, Australia; and Delhi National Capital Region (NCR), India. NBA Academies include educational development for top international male and female prospects and mark the NBA's most significant investment in elite player development. The initiative exposes elite prospects to NBA-level coaching, facilities and competition and provides a global framework for elite prospects to maximize their success.
NBA Vice President of International Basketball Operations & Head of Elite Basketball, Brooks Meek, sees opportunity for growth throughout the continent of Africa, in spite of it being no secret that soccer reigns supreme.
"You know our sport is very, very easy to consume," he told Voice of America News. "It's also easy to play, so the more we can expose the future generation of Africans to basketball I think we'll do a great job in growing the sport, and there is no better than through players from Africa playing in the NBA. And that's the goal of this project. "
Popular in the Community