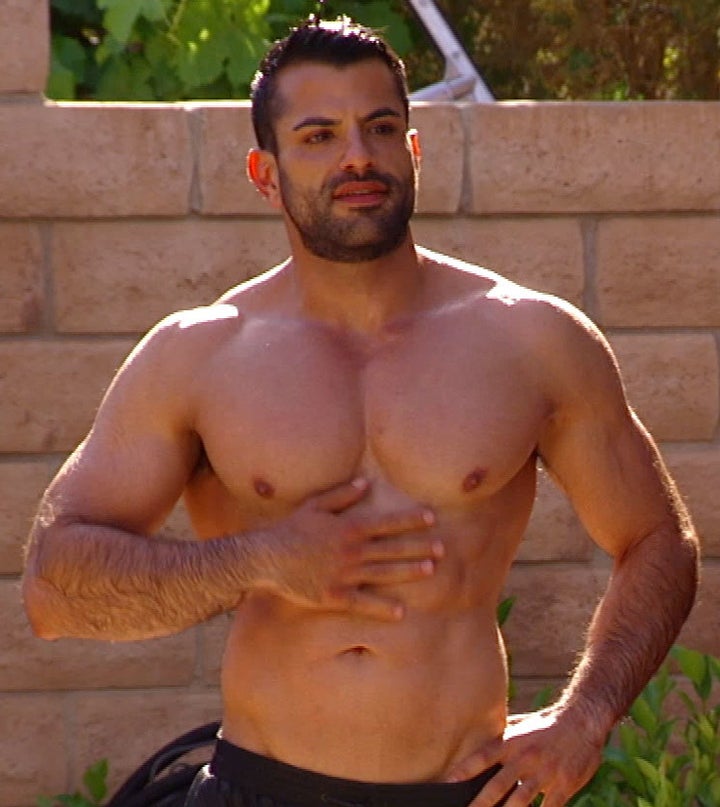 Perhaps I should have specified which Shervin I allude to in the title above, specifically by his last name "Roohparvar," but if you watch Bravo as I do, you know of whom I speak. @AlphaSherv, as he is known on Twitter, joined Bravo's Shahs of Sunset last season and now lights up the screen as eye candy for appreciative straight women and gay men who are part of the show's Season 6 following.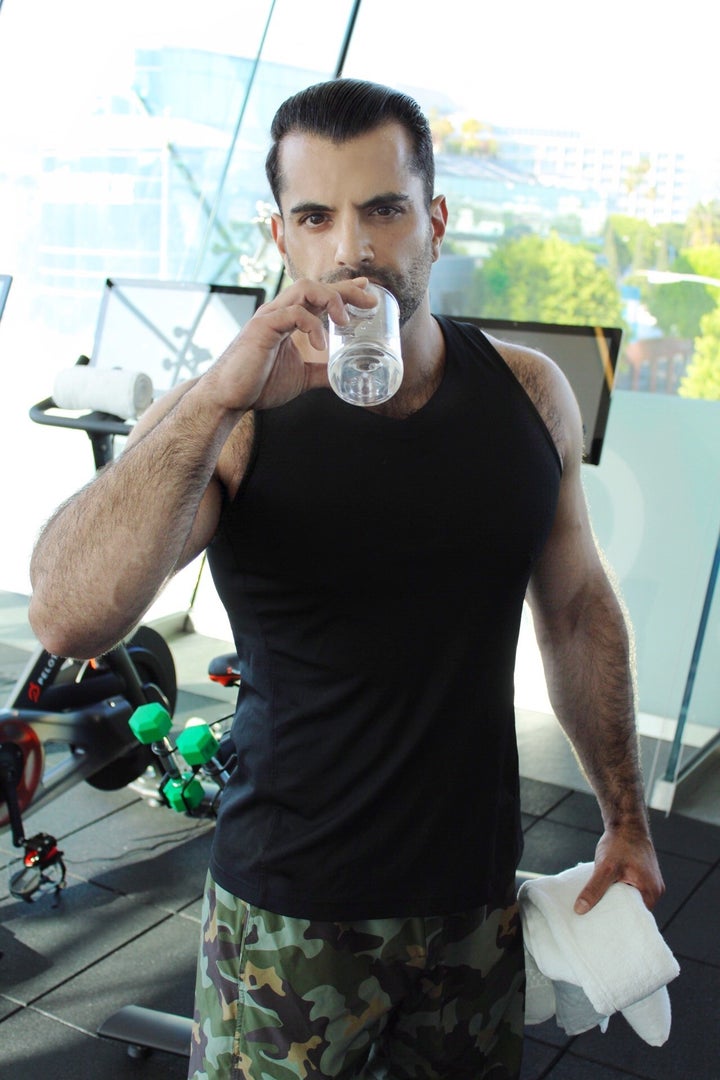 Shahs continues to be a provocative, often-outlandish and somewhat shocking, stereotype-defying program to behold. After all, not every show begins with a scene of a gay man and his female best friend who are both from traditional Persian backgrounds undergoing anal bleaching. Every season, there are feuds, intense drama and fighting, lots of laughs. love and reconciliation, hilarious pranks and characters displaying a contrast between culture and current day living. Before Shervin joined the cast, the group traveled to Iran but this season they will take a trip to a land I myself have visited many times, Israel. I caught up with Shervin and asked him many of the questions that have been on my mind since the current season's premiere.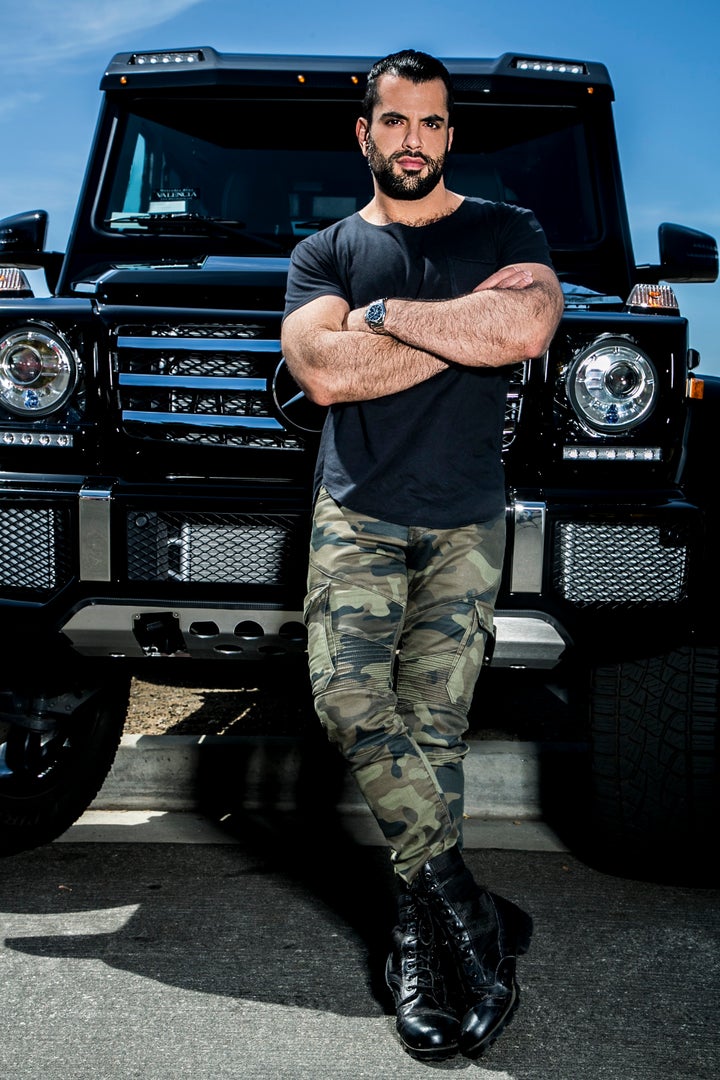 I really love Shahs and I've spoken to MJ and Mike in the past. When I spoke with MJ, she mentioned that you're a little harder to get to really know on reality TV. Were you very close with this group before you came on last season?
I definitely have a closer relationship with MJ and have for a long time. It's gotten strong with GG as well. Reza is pretty busy with so much going on and it's kind of hard to see him outside of filming. Asa lives in Venice so it's harder to see her as much because she's kind of far. People who live in Venice stay in Venice. Mike and I hang out. Our lifestyles are more similar as well as GG's. Now that MJ is engaged - which is awesome, I love Tommy - she is more of a homebody than she used to be which is completely understandable, but of course we get along great and we talk on the phone a lot more.
The fact that you're such a good friend to GG through thick and thin is a testament to your character. There was a lot of drama in the past (last season) that you had to roll with. I know we're seeing a more calm GG now and she talks about working on herself and having changed. Do you personally see a major change?
There's been a monstrous change in her over the past year and a half. She is definitely a 2.0, new and improved. She hit the lowest of the low about a year and a half ago and she took a turn. It's always darkest before the dawn they say. You can't ever really fix someone, they have to want to fix themselves. I gave her support through the harder times and she came to her friends when she was ready to come back to her friends. Everybody has their triggers but nothing that has brought 'Lochnessa' out before is possible now. This year, there was drama and she was not smack in the center of it. She jokingly said to me 'Not to kick you while you're down Sherv, but it's more fun being able to watch it for once.'
I know you have a relationship that you're maintaining long distance. Are you and Annalise still dating?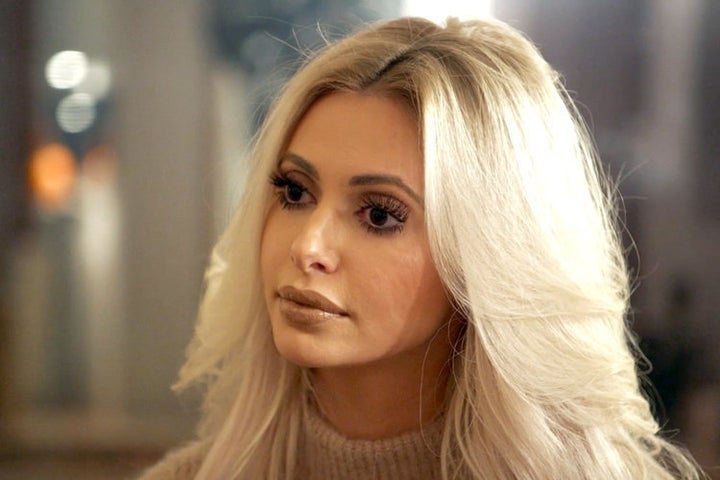 All I can tell you is that all viewers will see our relationship go through a major struggle and develop one way or another this year.
MJ described your storyline this season as one that guys can relate to of meeting this amazing person but wishing you had met that person when you were more ready to settle down.
I could not have said it better myself. I think Annalise is awesome and I truly do love her but if we'd met a few years later it would be a lot different.
I've been to Israel many times and I can see it's kind of a...nuanced subject when it's approached by the group. You guys seemed nervous about the trip last episode. Will you be on that trip?
Yes, I go. In all fairness, I can tell you that going to Israel, being in Jerusalem and the Dead Sea have always been on my bucket list, wonders of the world. There was some fear about going into what was defined as a hot zone. Tel Aviv is very safe, but we travel to other cities and we're not inconspicuous! The reality is we're there with a production crew and people take notes. If there's some idiot doing something stupid, it would probably be a prime target. Many precautions were taken by production and they made sure we were safe, but in all fairness, you think twice about a vacation where precautions need to be thought out.
Every time I've been there, 'bli ayin harah' (Hebrew sort of version of 'knock on wood,' though different), it's been peaceful.
Everyone was so nice there! I've been to Iran a bunch of times and people who haven't been there think it's dangerous. There's some truth, but once you get past the airport none of that stuff is felt generally and the people are awesome. So before we went that was my prediction. That's what I'm excited to do, go there and step away from politics and religion and just meet people.
You actually could pass for an Israeli.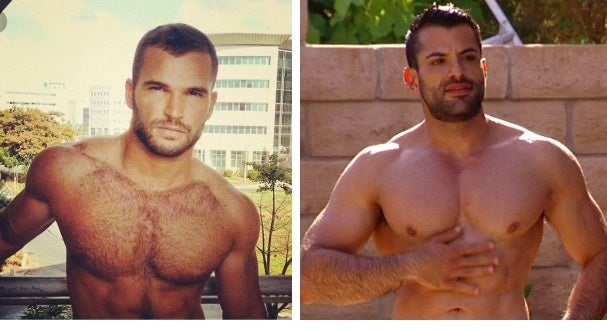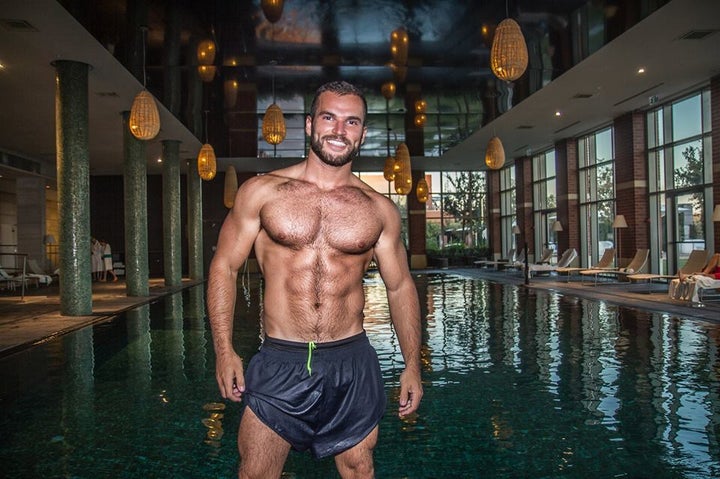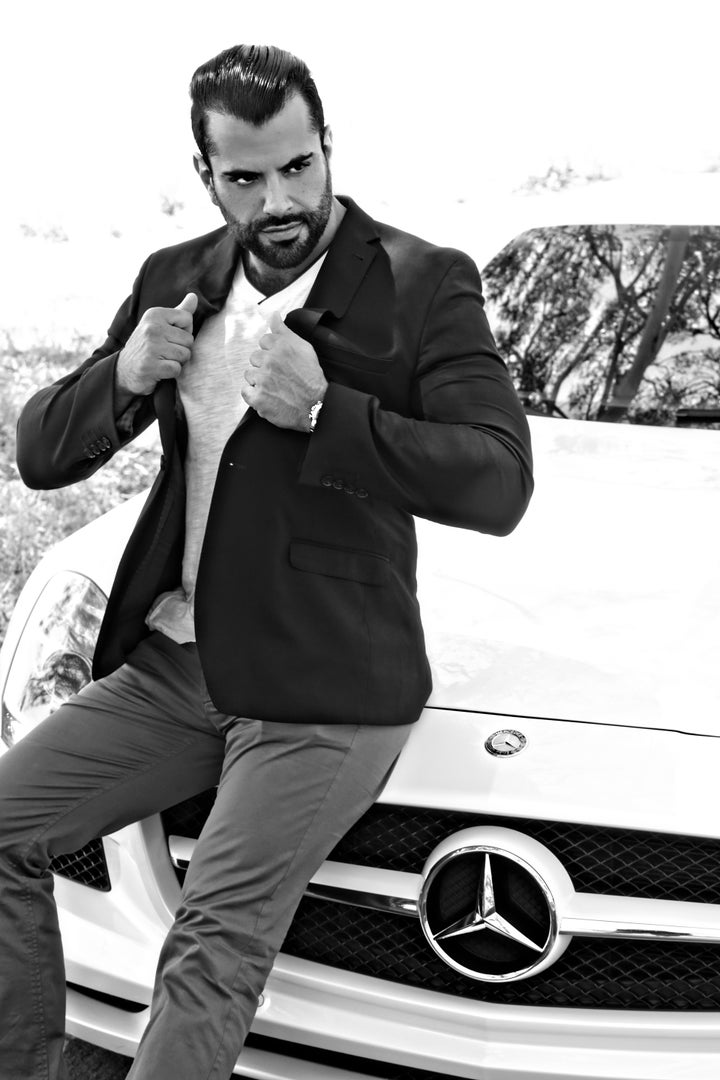 Well, you know the teasers are designed to keep you on edge. You see our detainment in the airport, but we were traveling for 27 hours and if i were Israeli intelligence protecting everybody, I would profile - if 9 out of 10 people look a certain way and do a certain thing behaviorally, it is what it is. We look a little worse than we felt and that's because we're so tired. We weren't working out and our diets were pretty bad - we were eating airplane food - you're not a spring chicken at that moment. Israel was filled with gorgeous views, really awesome food, very cool places and history. Each and every person on that trip had some kind of personal growth and development and that was amazing to me. I think it's two episodes and I am excited that I'm going to get to relive it!
Are we going to be seeing any conflict with you and any of your cast mates? It seems to some viewers that Reza is going to pick on you.
I'm not a conflict guy but if somebody is going to fight, I will stand my ground. There is an adult way to handle things. I don't know if Reza is necessarily after me. I think he maybe feels like I'm too squeaky clean right now because - I think - his mom used to ask why he couldn't be more like Shervin. I totally understand where it's coming from. All in all, it's going to be a good season. I'll look like I'm in some trouble, but let it ride out because there's more to the story. When you think you know something, there's something around the corner.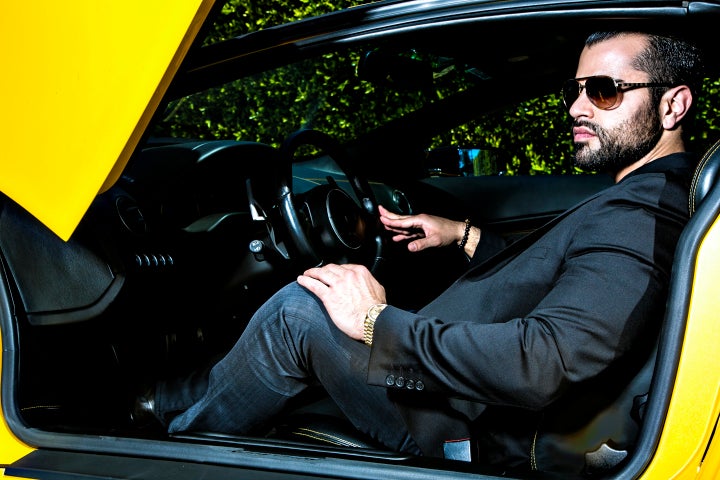 Some of your other cast mates are not getting along and MJ alluded to people not being thrilled that Asa doesn't share her relationship on the show. Are there resentments from other cast mates about that as well?
I'm the new kid on the block. I don't share as much history myself, but before I was a cast member I was a fan so I have watched the show every season and every episode. I watched the show with my family and I always liked it and respected what they've done. MJ shows all sort of things with no filter and no walls. She feels everyone should be giving just as much and Asa says her boyfriend Jermaine doesn't want to be filmed, but there are other things Asa doesn't want to share and there is some frustration over that. It's true that it's not just MJ. I've heard other cast mates mention it as well. At the same time, all of our personalities are different The butt waxing in the first episode? I wouldn't have done that. So again, I understand both sides of the argument. I see it and the real, fair answer lies in between.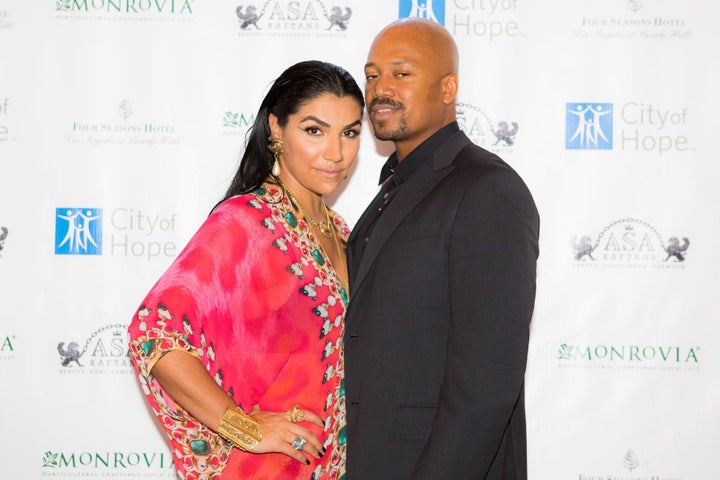 You said you were watching with your family beforehand - Were you friends with members of the cast at that point?
Not during Season 1. I met MJ later as my real estate agent.
You were worried about going to Israel because of your business relationships. What exactly do you do and why were you concerned?
I have a few different companies in different spaces and I've been back and forth to Dubai. I have computer companies that export to the Middle East and I also had some properties and titles in my name. If you, Shira, were to go to Dubai right now, you would go through extra stages of security because you have multiple Israel trips on your passport. They'll let you in, but will want to know why you went to Israel, who you spoke to...The whole thing is really sad to be honest because it's keeping people from seeing the beauty of the world, but that's the world we live in so we kind of got to play by the rules.
I know you're involved with some charities. Can you tell us about that?
Yes, I'm involved with Babes for Boobs, an organization that works with Susan G. Komen and funds breast cancer research. They have a bachelor auction once a year and two years ago I was asked to be a bachelor. This takes place in LA and it's a classy auction where everybody is pretty accomplished and it's all for fun and charity. A chaperoned dinner is the date. It's more of a fun thing and a little risque with the name which makes it hip, raising money for cancer in a savvy way that can still be fun. We don't have to think about death and pain all the time, it's a positive spin and a positive attitude. I also am involved with a couple of Persian charities.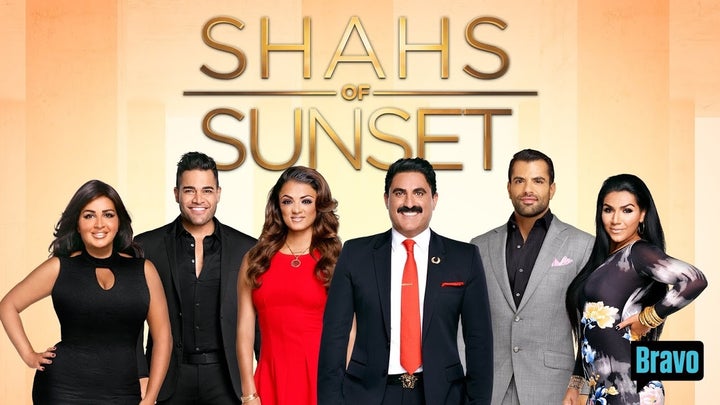 Tune in for Shahs of Sunset on Sundays 8/7c on Bravo.