WASHINGTON -- Andy Parrish, a former chief of staff to Rep. Michele Bachmann's (R-Minn.) presidential campaign, said in an affidavit sworn Monday that Bachmann "knew and approved" of payments to aide and Iowa state Sen. Kent Sorenson (R-Milo) that are the subject of an ethics complaint.
Sorenson is accused of violating rules that prohibit state senators from accepting employment, directly or indirectly, from a political action committee. In the complaint, Bachmann's former national field coordinator, Peter Waldron, alleges MichelePAC, along with Bachmann's presidential campaign, funneled money to the fundraising group C&M Strategies to pay Sorenson a salary of $7,500 per month.
Parrish's affidavit backs up Waldron's allegations, but Parrish said he does not agree with Waldron's characterization of the payments as "money laundering."
"Congresswoman Bachmann knew of and approved this arrangement," Parrish said. "She, like the rest of us, understood from Senator Sorenson that it did not run afoul of any Iowa Senate ethics rules. We relied on his representations in this regard."
Parrish added that his affidavit is "not in any way a rebuke or betrayal to Congresswoman Bachmann," whom he considers a "personal friend."
The affidavit included emails from Guy Short, a fundraiser for Bachmann for President, who said Sorenson could be paid by a PAC, and an email from Parrish himself saying, "We're cool he can't get paid from a PAC."
Bachmann's office did not immediately respond to a request for comment Monday. Sorenson has denied the allegations that he broke state senate rules as "totally baseless, without evidence, and a waste of Iowans' time and money."
Sorenson dramatically quit Bachmann's presidential campaign before the Iowa caucuses to instead support former Rep. Ron Paul (R-Texas). Bachmann alleged at the time that Sorenson took "a large sum of money" to go work for the Paul campaign.
UPDATE: 5:30 p.m. -- William McGinley, Bachmann's campaign counsel, responded to the affidavit in a statement.
The way the media is portraying this story is wrong, reckless, and outrageous. The affidavit by a former employee in fact confirms that Congresswoman Bachmann followed all applicable laws and ethical rules and instructed those working for her to do the same. The alleged arrangement at issue was both lawful and properly reported under federal law. This dispute is between the Iowa Senate and an Iowa Senator: it has nothing whatsoever to do with Congresswoman Bachmann or her political committees. For anyone to suggest otherwise is both dishonest and reprehensible.
Read the affidavit below: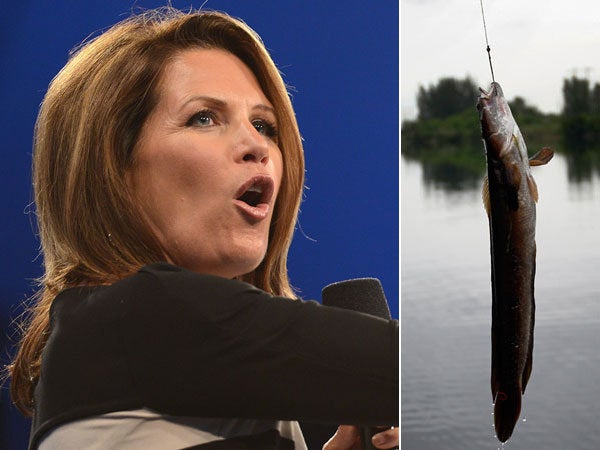 Michele Bachmanns Favorite Things