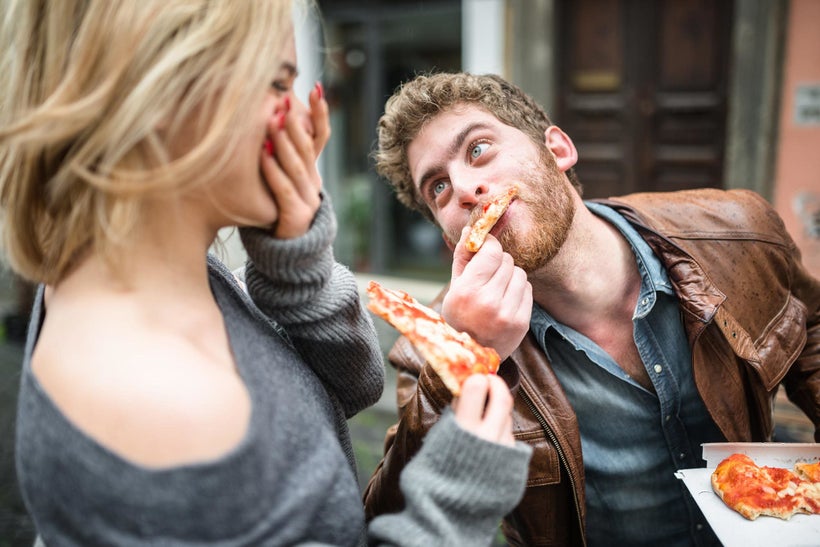 Daniel Escalante's day may have included a dash through Dunkin Donuts drive-thru for coffee and an egg sandwich, maybe a run to Wendy's for a chicken sandwich or even a sprint by McDonald's for a greasy, and tasty, Big Mac.
That was before Escalante slowed down on fast food.
The Palm Beach, Florida, math teacher didn't like how the food made him feel, and he spent as much as $70 on a typical week on his quick-stop fix. So he made a change.
"I feel great about what I'm eating, it saves money and I feel better," Escalante says.
Fast food's popularity waning
Escalante isn't alone in his changing behavior. The stereotype of the unhealthy American chowing down on a juicy burger and washing it down with an XL soda could be dwindling away.
Fast-food chains have been quietly slipping in popularity, as more consumers favor healthier (and often cheaper) options. Wendy's, McDonald's and Shake Shack recently have been experiencing slowing sales, as prices of food consumed at home plummeted while the cost of food away from home jumped, according to the Bureau of Labor of Statistics. Data from the NPD Group/ReCount restaurant census also revealed that overall, visits to all restaurants decreased by 1% from spring 2015 to spring 2016.
"It's gotten a lot cheaper … to get fresh beef at your local butcher and go home and grill it," Wendy's CEO Todd Penegor said during a conference call with analysts earlier this month.
Escalante has learned that to be true. And he's also learned eating healthy doesn't have to be expensive, as long as you plan ahead.
"People think it's more expensive to eat healthy … and it is if you eat out," the 29-year-old says. "If you do food prep on Saturday or Sunday, I do Sunday, I can make my lunches for the week. It ends up being a few bucks for lunch if I'm organized and get it done."
Cleaner eating with a side of savings
Hayley Welz, a 23-year-old client solutions executive in Los Angeles, says she avoids fast-food chains altogether because it makes her feel cleaner "both inside and out."
She says she prefers to cook at home, and she saves a good amount of money by doing so.
"I do save money during the week. Buying food at the store and cooking it is going to be cheaper than your 7-10 bucks spent per meal with fast food," Welz says.
Like Escalante, Welz also keeps away from the temptation of fast food by doing meal prep.
"Meal preps make it quick during the week," Welz says. "Take some time on Sunday to make all of your food during the week. Then you can grab and go. But also any multi-grain bars, yogurt, salads, are quick to throw together last minute."
New to meal prepping? Here are some tips
While meal prep does take some time to complete, it's healthy, and it'll save you money in the long run.
You can make it fun by treating yourself to a glass of wine while you cook or putting on your favorite movie.
Here are some tips on how to meal prep, effectively, for cheap:
Before you begin your meal prep, purchase your ingredients in bulk at a warehouse club like Costco or Sam's Club.
Plan your meals for the week around daily grocery sales. If you're shopping on a Sunday, and you know there's a sale on chicken, plan to make chicken Caesar salad for lunches and chicken parm for dinners.
Put 3 days of meals in the fridge, but freeze the rest.
Try to aim for 1 protein, 1 starch and 1 vegetable to include in each meal.
Save any leftover chopped veggies as snacks for the week.
No need for fancy (and expensive) glass Tupperware! Plastic works just fine. Get a 54-piece set for only $12.89 at Wal-Mart, or a 40-piece set at Target for $10.99.
Calling all HuffPost superfans!
Sign up for membership to become a founding member and help shape HuffPost's next chapter
This post was published on the now-closed HuffPost Contributor platform. Contributors control their own work and posted freely to our site. If you need to flag this entry as abusive,
send us an email
.