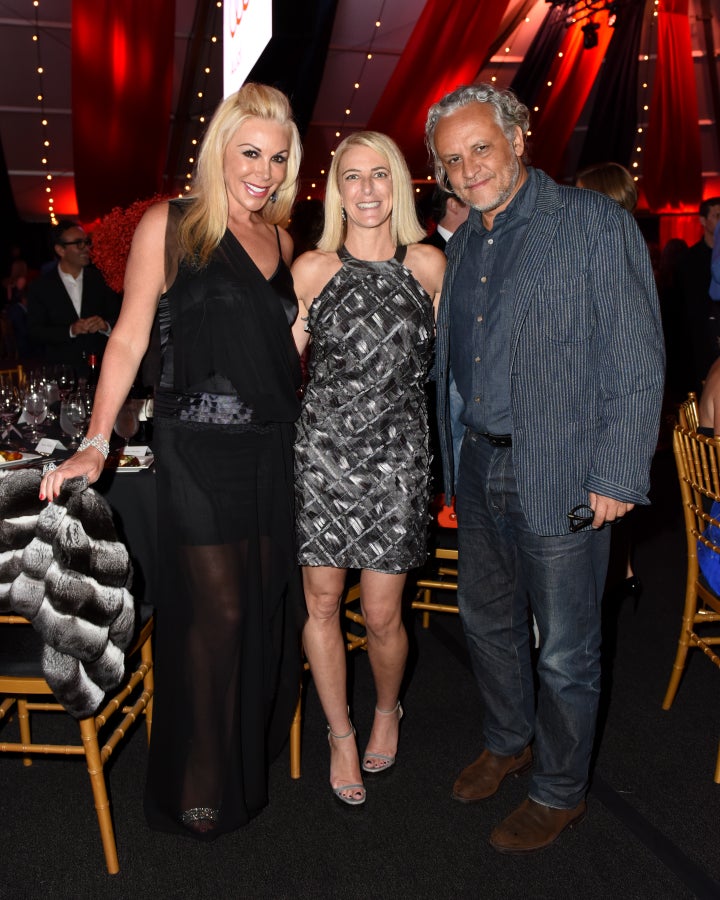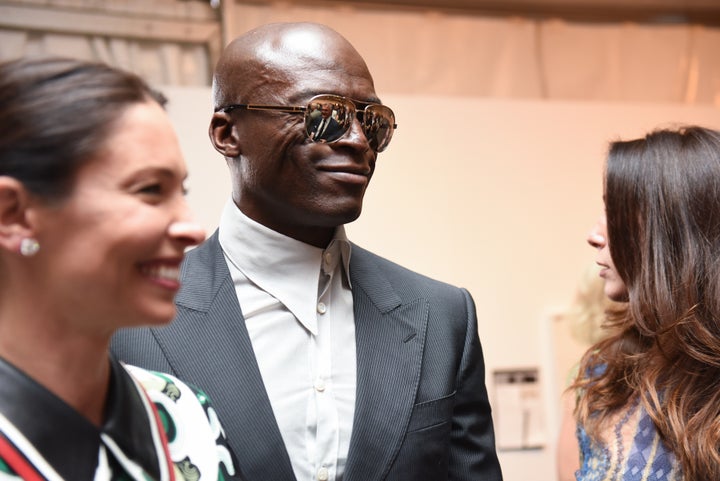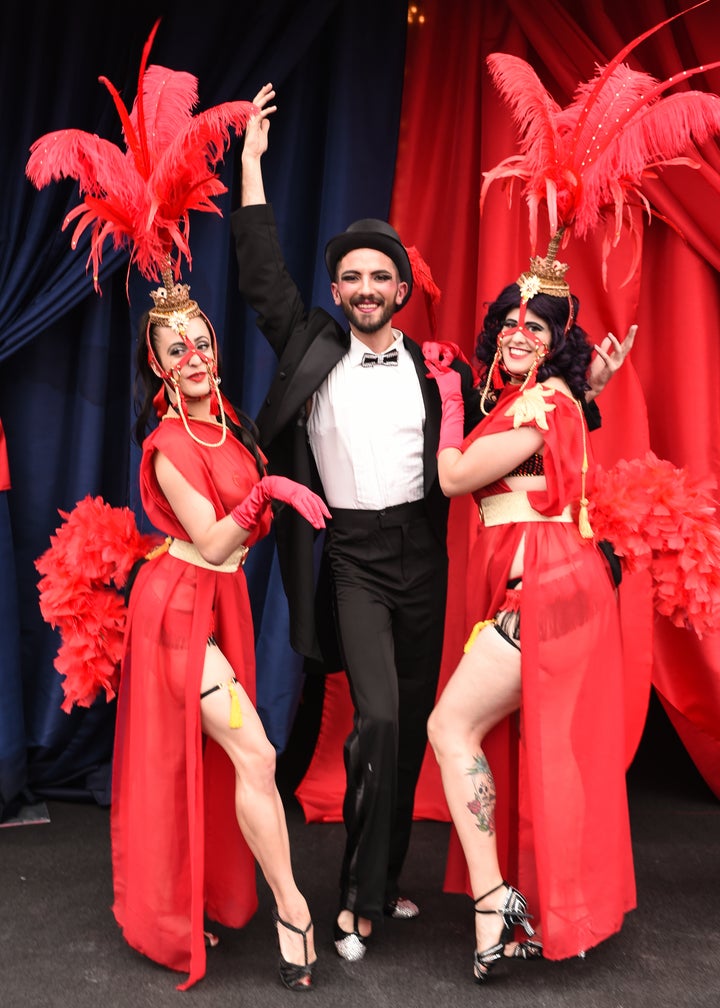 "All the world's a stage," my date whispered. As two bountiful burlesque dancers shimmied by us during the Aspen Art Museum's cocktail reception during this year's carnival themed ArtCrush 2016, Aspen's formidable art scene was on brilliant display. The who's who of the contemporary art world cozied at the foot of Buttermilk Ski Area for this marquee summer soiree. As such, the evening's festivities—with Buttermilk Mountain at sunset serving as muse—kick started with a naughty-and-nice showcase by Manhattan-based burlesque artists Lewd Panic, a silent auction, and a come-hither Ferris wheel.
Hosted by ArtCrush Chair Amy Phelan and designed by Stonefox, the event raised a whopping $2.5 million to benefit the museum's educational and curatorial programming. The new venue (Buttermilk Ski Area also plays host to the ESPN Winter X Games) featured 600 attendees and included international contemporary art trendsetters and gatekeepers. Held in partnership with Paddle8, silent auction standouts included my favorite, Eugenio Merino's "Always Reagan," and a custom-made piece by Michael Elmgreen and Ingar Dragset, "Untitled 2005." The famous Prada Marfa arrow displayed the miles (608) to, in this case, Aspen.
"We premiered a new location for our main event, ArtCrush, and the response from our guests was phenomenal," says Heidi Zuckerman, the Nancy and Bob Magoon CEO and Director of the Aspen Art Museum. "The circus theme replete with a functioning, super-fast Ferris wheel, on which guests could ride with 'roadies' filled with Dom Pérignon, along with an extraordinary burlesque troupe imported from Manhattan, added to the fun."
Yet the crème de la crème was the Aspen Award for Art. Presented by Zuckerman, it honored Gabriel Orozco and was timed in conjunction with his stellar solo exhibition at the museum. Upon accepting the award—which celebrates his exceptional global impact—Orozco noted, on stage, "We, as humans, connect in productive, sustainable, and meaningful ways with the universe and each other." The night's other star was a fast-paced live auction helmed by Sotheby's Oliver Barker. The showstoppers? A tri-part sculptural design titled "Herd it through the Grapevine (2015)" by brothers Nikolai and Simon Haas, which fetched $170,000; and Orozco's untitled piece (2016), a tonal tempera and oil painting that lassoed $260,000.
Considering the event's cheeky crushing-it vibe, I asked Zuckerman who else is on her art GPS. Herewith, her Top 5 Artists to Watch this year:
Laura Owens. "A top-notch painter who is constantly reinventing her practice and is featured as part of our Aspen Skiing Company lift ticket collaboration this year."
Ceal Floyer. "Her sly conceptual works play with language and humor, something that seems especially important in our contemporary time."
Mary Ramsden. "Creates paintings that address how much time we spend looking at our screens and how that experience, which we think is expansive, is actually reductive."
Adam McEwen. "Makes elegant work across a variety of mediums that addresses what it is like to be alive today and how we address the truth of our fleeting existence."
Adam Pendleton. "Uses language and mark making to offer insight into how things are not always what they seem and people do not always say what they mean."
Related
Popular in the Community