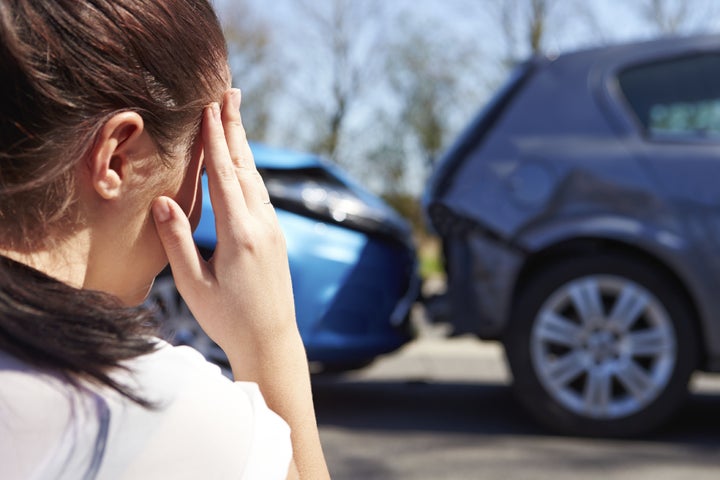 Any auto accident injury is a serious issue not only because it ruins your day, forces you to deal with car damage and make you to deal with police and insurance companies but also pushes you to seek medical treatment. It is a lot of stress and is just scary.
After a personal injury auto accident you need to stay calm and check for injuries but what's next? Should you leave the scene if the damage is minor? Should you call the police right away? Should you start laying blame on the other driver?
The answers seem to be obvious. Nonetheless, when emotions are running high, people make lots of mistakes that take a toll on their chance to get a fair reimbursement from their insurance company or from the party at fault.
In this article, we will discuss four common mistakes that you need to avoid after an auto accident. Do not fall in a common trap and avoid the following mistakes. Do not do these four things after a car wreck and you will receive the compensation to which you are entitled without a problem.
Do not delay seeking medical care
Seeing a doctor straight after you got injured in a car accident is good for two reasons:
Your health may be in danger even if you feel fine. Your adrenaline is high, and you just don't feel the symptoms. Pain and discomfort can appear days and even weeks after the car crash.

It is crucial for you to have accurate medical records of all your complaints and injuries.
To sum it up: make your health a priority. This approach will help you decrease the health risks and strengthen your claim.
Do not fail to utilize the power of your smartphone
Your smartphone is your most powerful tool in a sense that you can make detailed notes and take photos with it. Of course, you can call 911 with it or contact your attorney as well.
Your insurance company (and especially the insurance company of the party at fault) needs valuable evidence. That is why you need to take photos of your injuries, car damage, location of the car crash, etc. Make sure that you take lots of photos from every angle.
Use your smartphone to keep track of everything: doctors you have visited, medications you have had to purchase, emails you have received from doctors, lawyers and insurance companies, telephone calls, travel expenses, etc. Ensure that you have a photo of every bill saved on your device. You can collect contact info of witnesses (if any) as well.
To improve your chances of getting full reimbursement, you need to notify attorney about the accident as soon as possible. Your smartphone can help you do it quickly and easily.
To sum it up: don't panic but use precious time to collect evidence to strengthen your claim. Take photos, jot down what witnesses say, collect contact information for all witnesses (names, telephone numbers, addresses) and notify your lawyer that you are in trouble by tapping a single button.
Don't admit your fault or sign any documents
Even if you are not at fault, apologizing for a car accident seems to be a natural thing to do. However, doing so is simply dangerous for you and your claim. Instead, contact your attorney to get guidelines and wait for a detailed police report of the accident.
Cooperate with police officers and don't be emotional – just describe what happened. If you have collected any contact information or taken any photos, ensure that the police officers are aware of that.
Do not make any statements – your job is to not tell anybody that you are to blame.
Don't cave in if you are pressed to sign in any documents without your representative. The only thing you can file right after the accident is a police report. Just stay calm and let your attorney do the job. You are most likely to jeopardize your claim otherwise.
To sum it up: an auto accident is not what you expect to happen every day but when it does you need to stay calm. Never admit your fault unless you want your statements to be used against you. Never sign anything until you consult with your attorney.
Don't waste your time but contact a lawyer immediately
You need a professional to navigate your personal injury claim. If you fail to contact your attorney right away, you give the other party and even your insurance company more room to maneuver. Nobody wants to pay you anything even if they are at fault or obliged to do so.
Meanwhile, your attorney will break down the situation for you. You will know your rights and what to expect if you file a claim. The attorney will represent you in court to ensure that you receive the best compensation. It is priceless to have a true professional on your side in case of a dispute.
To sum it up: don't pretend that you are a professional. Calling 911 and waiting for the police is not enough. Strengthen your claim by contacting your attorney. Use your smartphone or ask your relatives or friends to do it if you are unable to do it because you are seriously injured.
Bottom Line
Any auto accident is hardly a pleasant experience. The most natural thing to do is to try to get on with your life right away. However, to make the transition easy you should get medical assistance and legal advice as soon as possible.
Avoid the mistakes described in this article and drive safely.
Related
Popular in the Community