Bestselling contemporary romance writer, Lisa De Jong, balances motherhood, a full-time job and the responsibilities of being a prolific indie author. Her latest book, Break Even, released right after Christmas and has been topping the Amazon genre lists.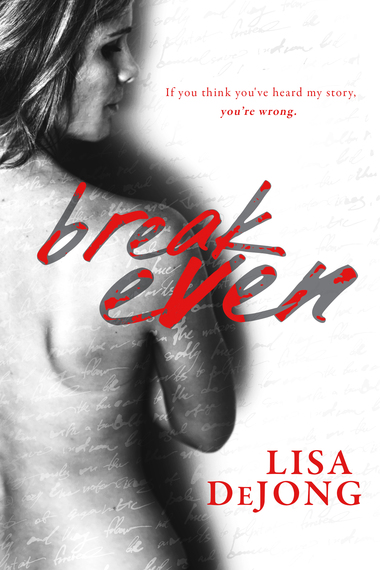 MW: Tell me how you started writing? What has your journey from ideation to publication been like?
LDJ: I've always been a dreamer. It's the only thing that got me through my days living on a farm when I was younger and then when I became a book reviewer, so many of my followers told me I should write a book. I rarely finish things I start, but when I was on maternity leave with my third child, I started Plastic Hearts. Completing it was like hitting the finish line after a marathon so I've done it over and over again. I love the feeling.
MW: Break Even is your ninth book in four years, yet you have three young children and a full-time job as well. How do you cope with that amount of stress? Or is writing one of the ways in which you de-stress?
LDJ: I compartmentalize my day. My mornings are spent getting everyone out the door then I'm off to work. It's a stressful job, but I love every minute of it. I'd keep it even if I had a bazillion dollars. When my workday is done, I go back home and hang out with the family until the kids are in bed. Lucky for me, I don't require much sleep so most of my writing is done late into the evening. And it's definitely a stress reliever; if I don't do it for a few days, I get cranky. No one wants that!
MW: You write contemporary romance, but your books all seem to contain high emotional content. In that sense, your books are not necessarily the 'light reading' readers often associate with romance. Tell me what your criteria is when you begin constructing a plot. Can you describe your writing style in five words?
LDJ: I want every book I write to make the reader think about their own life in a different way. I don't want my books to be cute; I want the reader to think about them. Maybe learn something from each book. If I don't think a book will leave an impact on the reader, it's not going to have my name on it.
FIVE WORDS: Emotional, Poetic, Witty, Honest, Unfiltered
MW: In your latest book, Break Even, you take a giant risk. Without giving too much plot away, you manage to allow the reader to perceive the heroine, Marley, as the villain for a long stretch of the book. Were you nervous that it would be hard for readers to embrace her and empathize with her as a character?
LDJ: Definitely, but then I got to thinking that there are so many women out there that have been to the point in their marriage that Marley was in. I didn't necessarily expect readers to like her during parts of the book, but I wanted them to understand her on some level. I hope I was successful.
MW: Did you have any muses who inspired you for Marley, River or Cole?
LDJ: My characters are usually developed in my mind over a series of months. I'm very imaginative so I generally create my characters to fit the story. I ask myself what personalities each character needs to have for the reader to connect and be entertained.
MW: Finally, you're most widely recognized as the writer of When It Rains, a notorious tear-jerker, but you've said that Break Even is similarly special to you. Can you tell us why?
LDJ: When It Rains challenged me. I knew people who had been through the same struggles and certain scenes will live in me forever. Break Even was the same yet different. It pushed me out of my comfort zone because the subject matter was taboo, and it was the most real book I've ever written. I think there are women out there who have been married a long time that will understand Marley. I guess you could say the books I hold dearest are the ones that pull me from my comfortable little box.
For the win . . .

What's your fantasy dream job? Sports journalist, mainly for NFL and NCAA Football.
Where is your favorite place to be? I love to be at home curled in front of the fireplace.

Hidden Talents? Quickly solving complex math problems in my head. I'm a complete nerd.

Strangest fact about you that no one knows? I don't know if I should admit I love the smell of dairy cows or that I hate the smell of bacon. Ha!
What makes you cry? It's hard to make me cry. I often dare people to try, but I'm more apt to cry when I'm angry than sad. I cried a few times while writing When It Rains, and I've definitely cried while writing Hear Me Now. My characters become part of me.
Worst guilty pleasure? Starbucks. I drink it multiple times a day.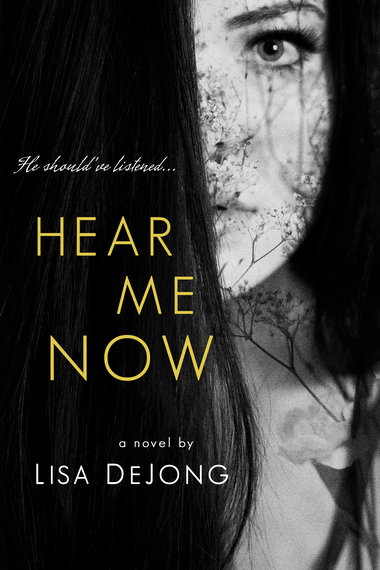 Lisa De Jong's next novel, Hear Me Now, releases later this year. Her books can be found at all major online retailers. You can learn more about Lisa and her work at http://www.lisadejongbooks.com
Calling all HuffPost superfans!
Sign up for membership to become a founding member and help shape HuffPost's next chapter