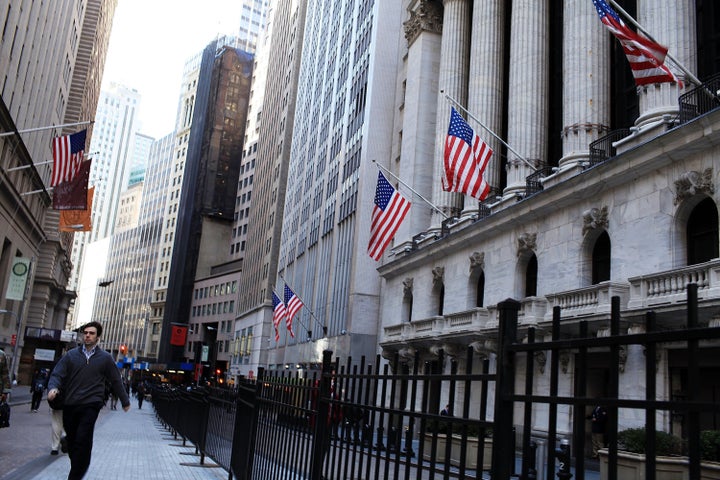 "Do the kids in the neighborhood play hockey or basketball?"
--Question posed by a major insurance company to a Boston agent
The Dodd-Frank Wall Street Reform and Consumer Protection Act which the President will likely soon sign is a direct, if not immediate, response to a financial crisis that started with predatory lending targeted to minority communities. Lost in recent years of debate over what to do about the nation's (and the world's) financial crisis is the problem of insurance redlining that plagues those same neighborhoods. But the Dodd-Frank bill offers a golden opportunity to effectively respond to the racial discrimination that still permeates this industry.
In 1988 a sales manager for the American Family Mutual Insurance Company told one of his agents, in writing, "quit writing all those blacks!!", a message that no doubt was intended to discourage doing business in non-white neighborhoods. Apparently agents throughout the industry took the advice, and some are still doing so. According to the National Fair Housing Alliance, in 2009 35 complaints of racial discrimination in the insurance market were filed with private fair housing groups, up from 32 in 2008.

Buried in the over 2,000 page Dodd-Frank bill is a subsection entitled "Federal Insurance Office." It is charged with several duties including the responsibility "to monitor the extent to which traditionally underserved communities and consumers, minorities, and low- and moderate-income persons have access to affordable insurance products regarding all lines of insurance..." And the office is empowered to "receive and collect data and information on and from the insurance industry and insurers" and to "analyze and disseminate data and information."
This is the time for the federal government to finally collect from the insurance industry the kind of information it has long collected from mortgage lenders under the Home Mortgage Disclosure Act (HMDA). For more than three decades the Feds have collected information on the number and types of home loans most mortgage lenders have made in the nation's metropolitan areas along with the census tract or neighborhood in which the homes were located. HMDA has been modified so now lenders are required to disclose the race, gender, and income of all applicants, whether their application was approved or denied, and for certain high cost loans the interest rate on those loans.

HMDA, coupled with the Community Reinvestment Act (CRA), has resulted in more than $6 trillion in new loans to traditionally distressed areas according to the National Community Reinvestment Coalition. But it is not just advocacy groups that have praised HMDA.

Douglas Duncan, senior vice president for research and chief economist with the Mortgage Bankers Association recently testified that "MBA uses HMDA data to assist its members in analyzing the industry's performance in serving the nation and identifying new markets and investment opportunities...The data fairly present a picture of the industry's work, offering information to further effective investment and, where appropriate, provide flags for further regulatory review."
Federal Reserve Board Governor Mark W. Olson reinforced this point when he testified that "...the data prompt discussion, investigation, analysis and research that may deepen our understanding of why these patterns occur and allow us to increase fairness and efficiency in the home loan market."
Similar disclosure requirements would have the same impact on the home insurance market. A limited state disclosure law in Wisconsin contributed to a $14 million settlement of a racial discrimination lawsuit filed against the American Family Mutual Insurance Company twenty years ago. In that agreement American Family agreed to open several new agencies in Milwaukee's inner city, increase the company's policy count in those neighborhoods, implement an affirmative action plan to recruit a more diverse work force at all levels, increase the company's investments in distressed neighborhoods, and other actions to reinvest in Milwaukee.

Shortly after the lawsuit was filed, the U.S. House of Representatives passed a limited disclosure bill for insurers but it never cleared the Senate. Fair housing experts have been calling for a HMDA for the property insurance industry literally for decades. Those proposals have consistently called for insurers to disclose such information as the income and race of all applicants, the disposition of applications (i.e. whether they were approved or denied), the census tract of the property, the price of the policy, and other similar data that mortgage lenders have been disclosing for years.
In 1978 I testified before the National Association of Insurance Commissioners (NAIC), the organization of state insurance commissioners who are the nation's top insurance industry law enforcement officers, calling for HMDA-like disclosure. I was told that the problem with such an initiative would be that incomplete disclosure would lead to misleading conclusions. So apparently there were two options according to these commissioners, no disclosure and incomplete disclosure. In 2008 I made the same proposal to the NAIC noting that I realized this was not the first time this idea had come before them. I was asked the response when I first testified, which I recounted. Then I asked, "can anyone think of an alternative to no disclosure or incomplete disclosure." Everyone laughed. But no action followed.
All parties to these debates concede the need for greater transparency. The Great Recession has been an unprecedented experience in our lifetime. The Dodd-Frank bill offers an opportunity to stave off such an experience for future generations. Much will be determined, of course, by the regulations that are written to enforce this complex bill. HMDA for the insurance industry should be a no-brainer when those regs are written.
Gregory D. Squires (squires@gwu.edu) is a professor of sociology and public policy and public administration at George Washington University.
REAL LIFE. REAL NEWS. REAL VOICES.
Help us tell more of the stories that matter from voices that too often remain unheard.