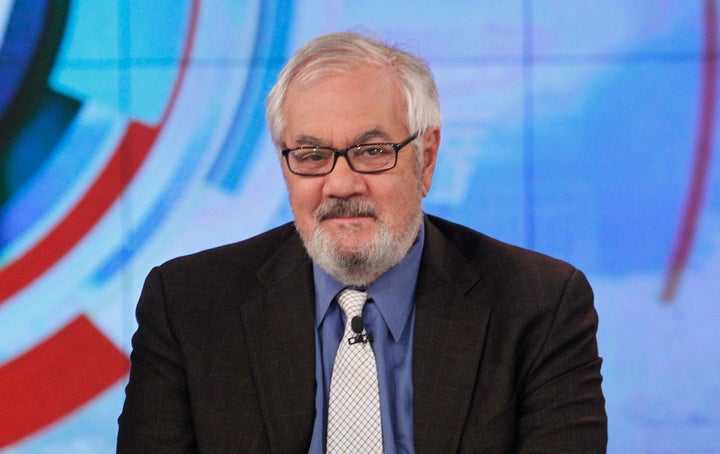 At the Democratic National Convention in Philadelphia, in an interview with me on SiriusXM Progress, gay former congressman Barney Frank lashed at out Republican presidential nominee Donald Trump and his repeated claims that he is a better candidate for queer people than Hillary Clinton. Trump said just last week in his Republican National Convention acceptance speech that he would "protect LGBTQ" people from a "foreign ideology," referring to the threat of attacks by Islamic extremists in the United States.
"Very interesting ― he's going to protect us, LGBT people, from foreign oppression," Frank said, mocking Trump. "No, it's not foreigners firing people. No, it's not foreigners refusing to serve LGBT people."
He continued, "[Trump's comments were] very carefully worded. And it was a terrible thing that happened in Orlando. But the great majority of problems LGBT people have faced ― violence against transgender people, discrimination ― come from good, old home-grown Americans. So this fraudulent promise that he's going to protect us from foreigners, who have not on the whole been a threat, I hope people see through it."
Frank went on to discuss Hillary Clinton's record on equality for LGBT people as secretary of state, noting that she was a "leader" in moving the state department to protect LGBT people overseas.
"My husband Jim and I were in Thailand and we met with the officials of the American state department, who were working under Hillary Clinton's initiated policy in protecting lesbian and gay and bisexual and transgender people throughout Southeast Asia," Frank said, giving an example of how Clinton's directives have affected people internationally.