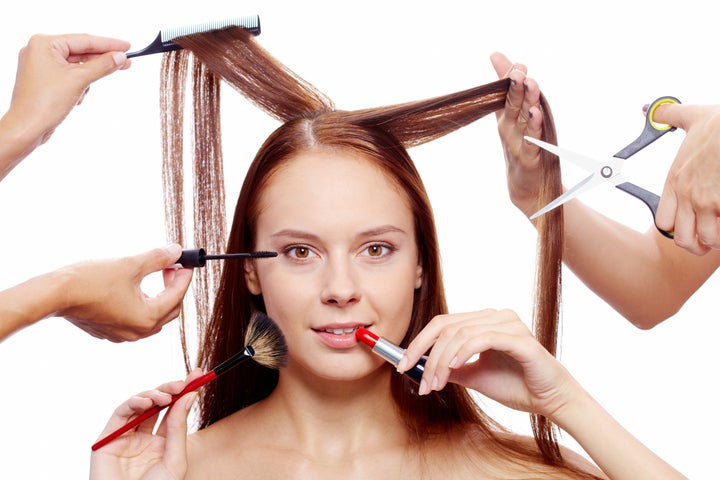 Tired of looking at celebrities and wondering how on earth they manage to have such a youthful appearance -- despite their heavy work schedules? Well, wonder no more because we've found five ways to make 2013 your year. With our tips you'll be saying hello to a healthier and more youthful you in no time!
1. Start CleansingEver wonder how celebrities such as Angelina Jolie or Kim Kardashian have such flawless skin? Although everyone can't afford to get those pricey microdermabrasion treatments from spas, we have found the next best solution. On a daily basis, women wear makeup and eventually it leads to a lot of build-up on the face. This build-up can damage the skin by causing breakouts or dry skin. The Clarisonic helps to remove dirt, oil and left-over makeup from pores without using any harmful chemicals. In fact, unlike other cleansers the Clarisonic can be used twice a day and can help improve your skin texture within a matter of days.
2. Juice ItOne of the most popular resolutions made every year would be to be healthy and have a healthy diet. Although many prefer fruit smoothies, green smoothies are often more beneficial to the human body. There are numerous reasons to include them in your diet; not only are they very easy to make, but they are also highly nutritious. Green smoothies are full of vitamins, iron, protein, fiber and antioxidants. Also, by having a green smoothie bright and early in the morning, your body is given the nutrition that it needs -- and within a matter of time it will return to its overnight detoxification and slimming mode which takes place during the early morning.
3. ExerciseExercising for 60 minutes daily -- or even three to four times a week -- can benefit your life greatly. Whether it includes hitting the treadmill while watching your favorite TV show or going out for a jog with your dogs, exercising can help improve your mood, energy, weight and, overall, your life. For instance, physical activities help deliver oxygen and nutrients to your tissues and have your heart and lungs work much more efficiently.
4. Pamper YourselfIt's easy to get caught up in your daily routine and forget to treat yourself once in a while. Instead, make it a goal in 2013 to pamper yourself at least once a month. Depending on how much time you're willing to spend, you can either head out to a spa retreat with the girls or even do something small, yet fun, by trying out a DIY nail art manicure.
5. Keep It MinimalSet aside all of that makeup, ladies, because it's time to go minimal! If you'd like to look youthful, a minimal approach to your makeup would be best. Reach for a tinted moisturizer, some mascara, a bit of blush and some lip gloss. One key trick to looking absolutely fabulous is having one main feature stand out. This can be having a red lip, bold eyebrows or even daring eye makeup.
Related