Many women balk at the idea of intentionally putting oil in their hair for fear of potentially greasy results, but hear us out: It's a miracle worker for taming dryness and frizz, but also amazing at balancing oilier hair types. It can add shine to dull hair, work as a styling agent and even undo a summer's worth of damage. Need we say more? Check out our guidelines to find out the best hair oils for your hair type, then flip through through the gallery below to see our favorite oils:
Repair fried hair daily: Hair oil disguised as a styler is an excellent way to sneak in extra moisture and tame unruly hair. The key is to focus on the ends. Apply mid-way through your hair and work down. There's no need to add oil to the roots -- no matter how dry your hair is, it will end up looking greasy. You can also find shampoo formulations that include oil, which will also add a boost of much-needed hydration. Especially for hair that's color-treated or has just seen a lot of sun, salt water and chlorine this summer. Look for out these nourishing oils: argan, coconut, avocado.
Add shine to blah hair: Lightweight oils like sweet almond, grapeseed and camellia will add an overall healthy sheen without weighing fine hair down. They're also great at targeting cowlicks and random flyways.
Apply a hot oil treatment once a week: A nod to popular at-home deep conditioners of the '80s, there are now self-heating blends that offer the same ultra-hydrating results. You can expect to see shiny, smoother hair after just a minute or so. Opt for ultra-reparative argan or jojoba oils.
Keep oily hair in check with ... oil: Rose geranium, orange and tea tree essential oils are fantastic at controlling an oily scalp. Add a few drops to your shampoo to help balance oil production.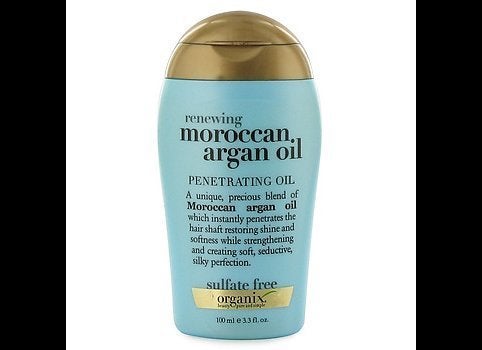 Buying Guide: Hair Oils