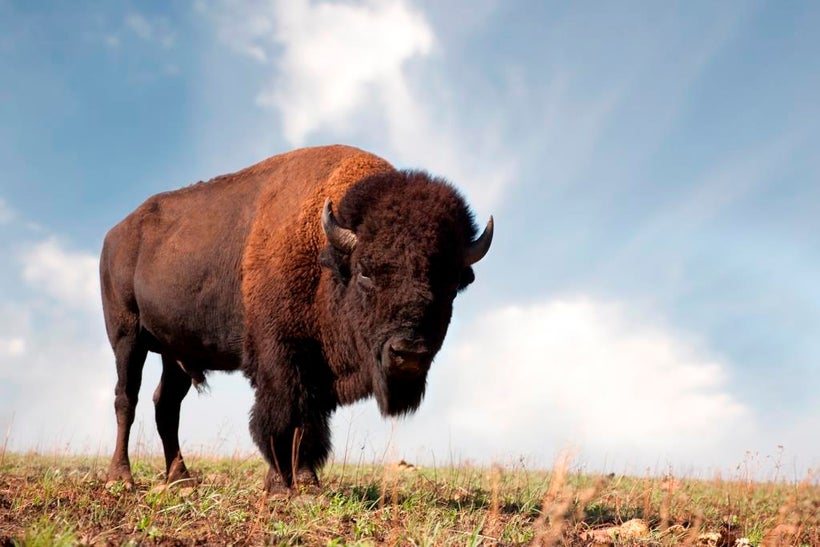 In September 2016, the aspen leaves shimmering gold, I ventured into the heart of the Canadian Rockies to Banff, Alberta, for the IUCN American Bison Working Group and American Bison Society (ABS) meeting. Against a backdrop of glacier-sculpted peaks, Wildlife Conservation Society (WCS) ecologist Keith Aune hosted members of the Confederated Blackfeet Tribes, scientists, conservationists, and government officials to discuss one of the most revolutionary conservation enterprises since letting wolves loose in Yellowstone in the 1990s.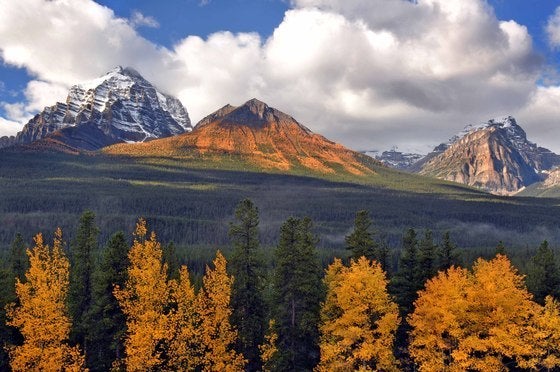 Plains bison are coming home to the iconic landscapes they once roamed freely. Referred to as the Iinni Initiative (iinnii means buffalo in the Blackfoot language), this collaborative effort involves restoring wild, free-ranging bison to landscapes throughout the West, beginning in Alberta and Montana.
The American bison tale begins with what's probably the nadir of human relationships with wildlife—the 19th century North American rapid, wholesale massacre of tens of millions of wild bison. Along with killing bison, we also removed other things that we found threatening—wolves and fire—effectively "dewilding" this landscape, to make it purportedly safer for agricultural development.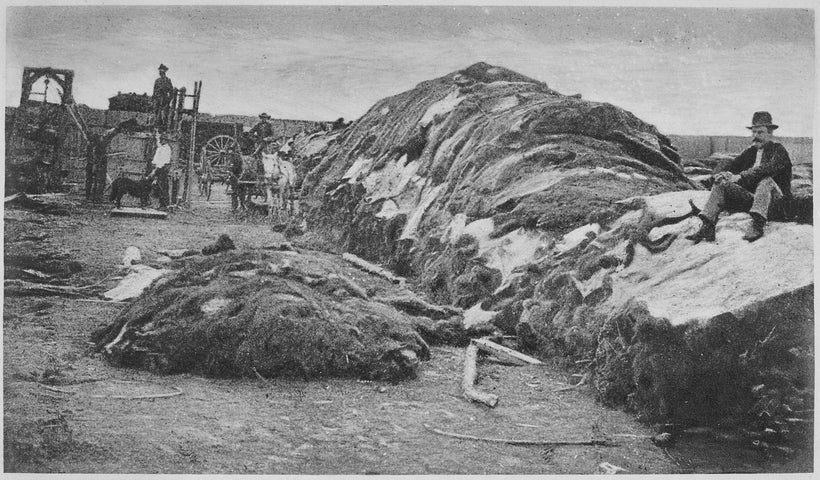 By the early 20th century, we moved this narrative to higher ground by rescuing bison from extinction. We herded the remaining 1000 individuals onto public and private lands, where they've lived in captivity ever since. To commemorate this conservation effort, in 1913 we minted US nickels that bore the image of a buffalo. But that wasn't enough for a species that requires room to roam in order to be ecologically effective.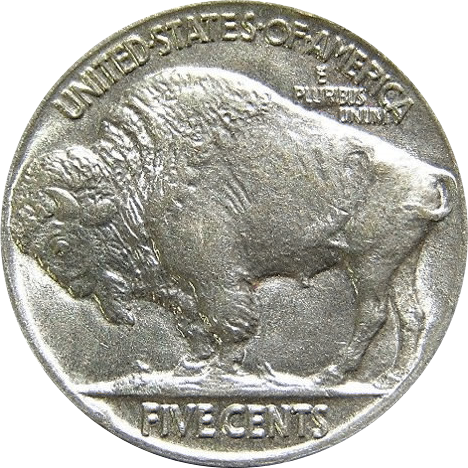 Now we're penning the third chapter—the 21st century bison return to the wild. While we can't go back to what once was, whether restoring a species or ourselves (and one can argue that in repairing nature we heal ourselves as humans), we can move forward into a world in which herds of wild bison move freely across big landscapes inhabited by wolves and singed by fire, all of these forces filling their ecological roles, benefiting whole food webs and the human communities that depend on them.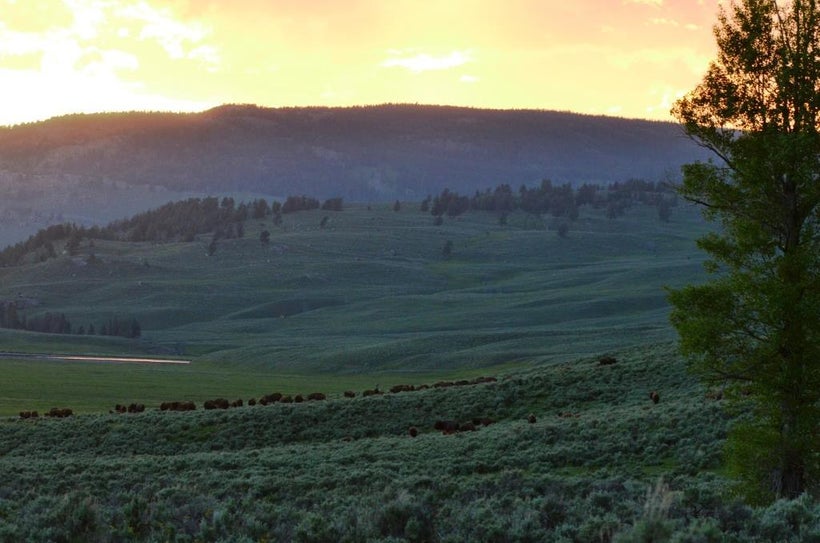 What's made this third chapter possible?
This bison homecoming has to do with the bold transboundary conservation work led by WCS and the ABS with diverse international partners—from tribes to government agencies to non-profit scientific organizations such as the World Wildlife Fund, Yellowstone to Yukon, and Earthwatch Institute.
It has to do with the Buffalo Treaty, signed in 2014 by eight tribes. Leeroy Little Bear, the Blackfoot elder who led its drafting, calls it a document of "cooperation, renewal, and restoration." It empowers the now over twenty signatory tribes to assert that wild bison be restored to North America—across political, geographic, and cultural barriers. Rife with spiritual meaning, this restoration entails beginning to heal the damage done to indigenous people during the 19th century bison slaughter, which eliminated their primary source of sustenance.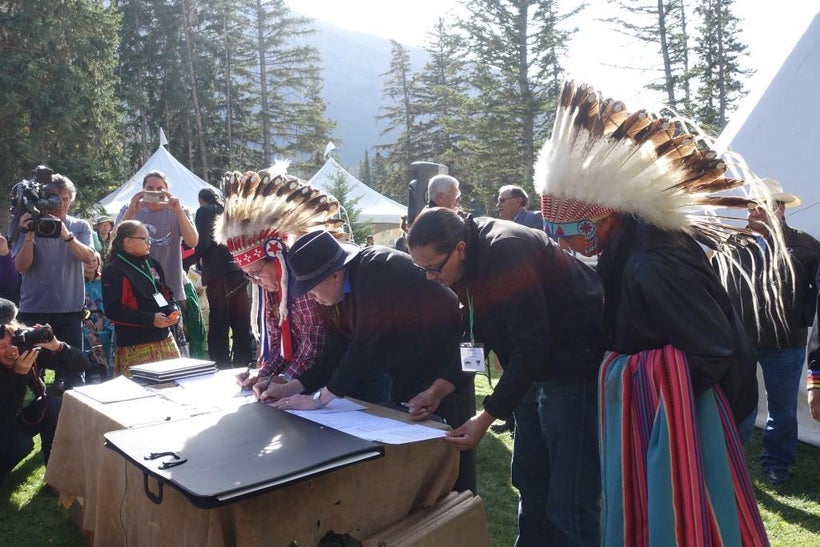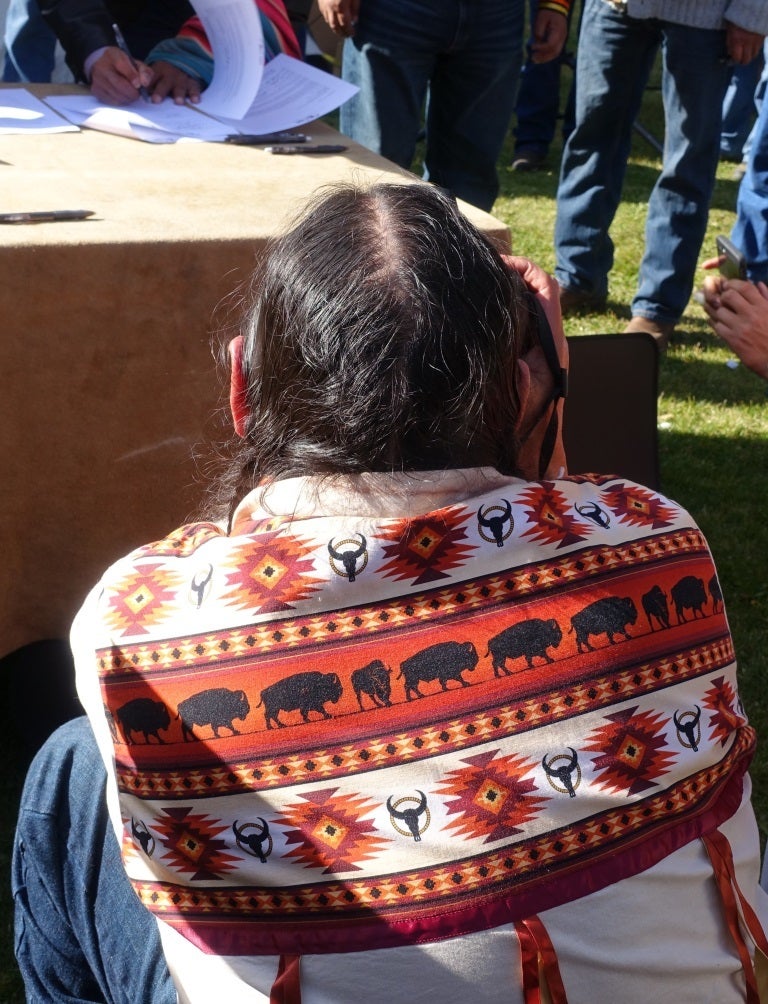 And so the bison homecoming began in April 2016, with the transfer of 88 disease-free yearlings from Elk Island National Park, Alberta onto a large Montana ranch on the Blackfeet Reservation. Eventually they'll be free to roam the Badger-Two Medicine region, a mostly roadless Rocky Mountain Front landscape. Aune, Blackfeet Chairman Harry Barnes, and tribal member Sheldon Carlson are leading this initiative, with support from the National Park Service, the US Forest Service, and the National Parks Conservation Association.
Bison homecoming will continue in February 2017, with a Banff National Park backcountry reintroduction, led by park ecologist Karsten Heuer. Farther south, in Waterton Lakes National Park, Alberta and on adjoining Blackfoot (Kainai First Nation) land known as the Blood Timber Limit, bison reintroduction is also being considered. Ultimately these herds will make up a larger meta-population of wild bison that will range from Banff to the Badger-Two Medicine region.
Since 2006 I've been conducting research in Waterton on how food web relationships between wolves, elk, and the foods elk eat shape whole ecosystems. In the process, I've learned that wolves need fire to control elk in this ecosystem. For my post-doctoral work, I took a close look at the large fires masterfully being set by park managers to restore park grasslands. Now my co-researchers and I have developed this study into an Earthwatch-funded partnership with Waterton and the Kainai First Nation that includes a third force of nature—bison. Citizen science, the trademark of all Earthwatch projects, is central to our Restoring Fire, Wolves, and Bison to the Canadian Rockies project.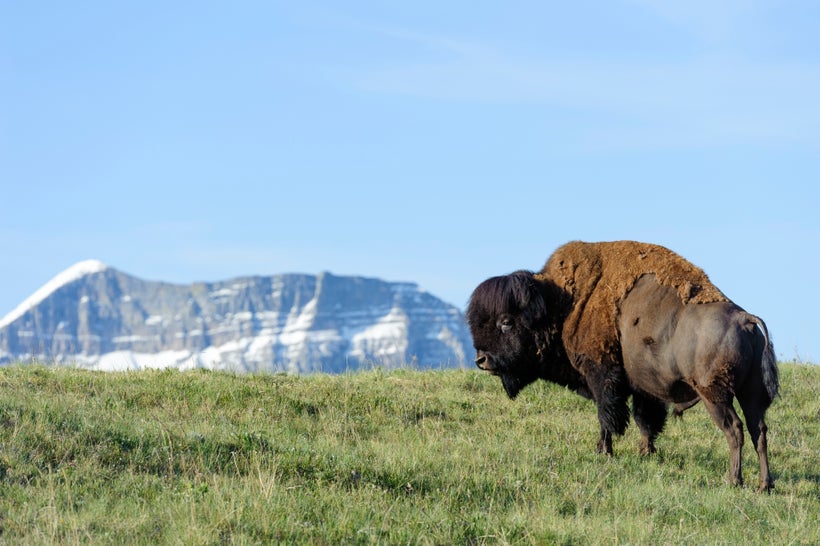 In 2016, we expanded our research onto the Timber Limit. Here Earthwatch volunteers are helping us collect critical baseline data on bison habitat, elk foods and diet, aspen ecology, predator-prey relationships between elk and wolves, and on songbirds as a measure of biodiversity and habitat quality. We're also mapping our study sites within the park and on the Timber Limit, using state-of-the-art geospatial technology that's helping us assess fire impacts in burned sites.
The late Kainai elder, Narcisse Blood, inspired and initiated our collaboration. Today, the Kainai Environmental Protection Agency is guiding our research, under the leadership of Mike Bruised Head and Kansie Fox. Kainai tribal members Elliot Fox and DJ Bruised Head are working as our field technicians. Tribal elders Leeroy Little Bear, Wilton Good Striker, and Peter Weasel Moccasin will join us afield, to provide essential Traditional Knowledge perspectives.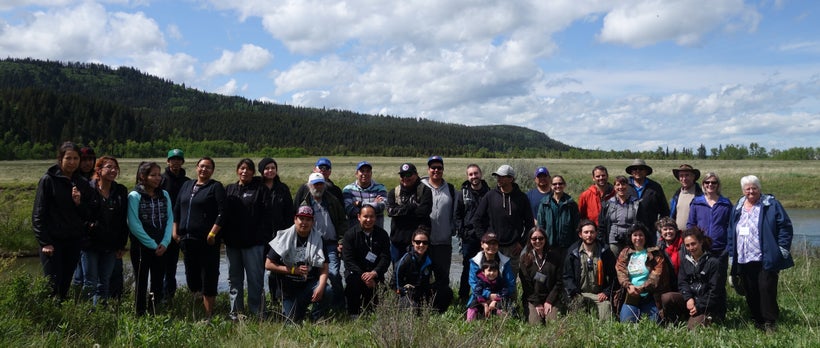 Kainai Board of Education director Richard Fox and Kainai High School principal Annette Bruised Head are working with us to provide fellowships for teachers and students to join our Earthwatch project to discover the potential of this landscape to provide a home for wild, free-ranging bison. Kainai graduate students will be studying how to best restore this landscape to prepare for bison reintroduction. Our objective is to directly support the Kainai community with jobs and education for tribal members.
We've received generous funding for this work from Earthwatch, the Kainai School Board, and the AGL Foundation. Waterton ecologists and managers Dennis Madsen, Barb Johnston, Robert Sissons, and fire manager Scott Murphy are providing enormous support. Local ecologists John Russell, Rob Watt, and Donna Fleury are giving invaluable long-term help and advice. All of this demonstrates that bison homecoming takes multiple "villages," decades of effort, and an unwavering vision of North America as a rewilded geography.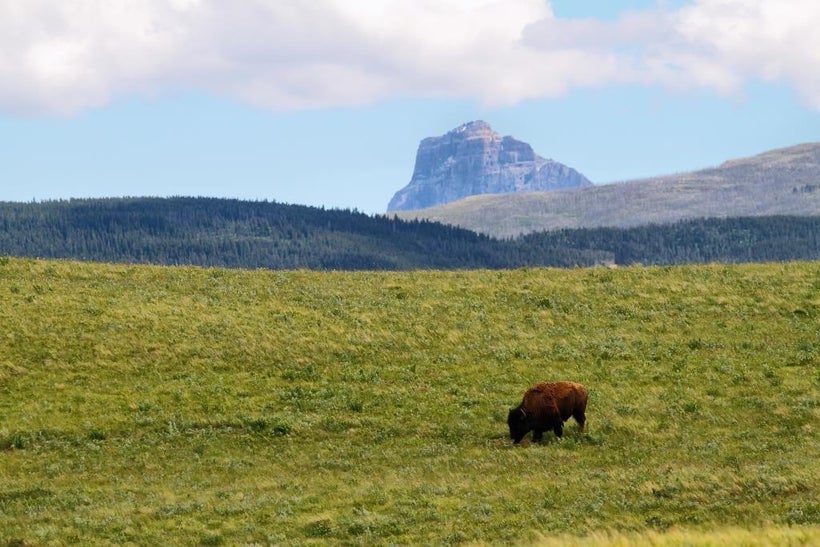 In Banff, as I stood on the banks of Lake Minnewanka at the First Nations pipe ceremony to welcome bison, I felt great hope that we can mend our human relationships with the natural world. That hope came to me in the shape of a bison.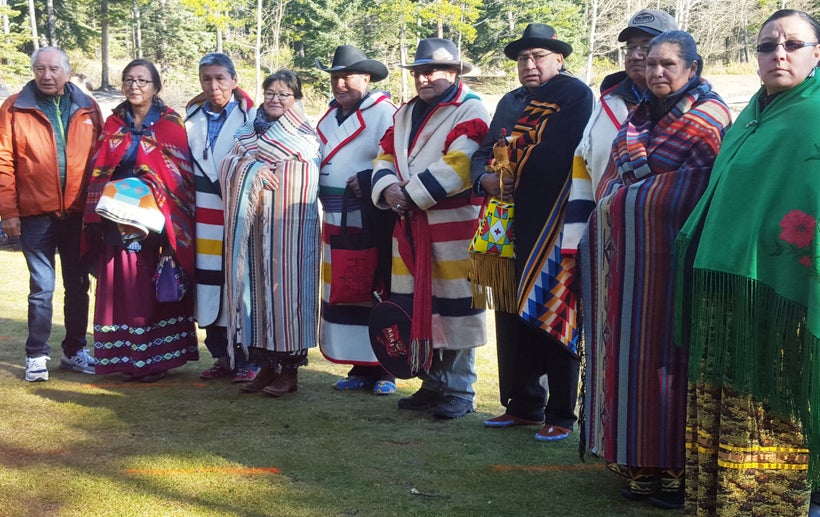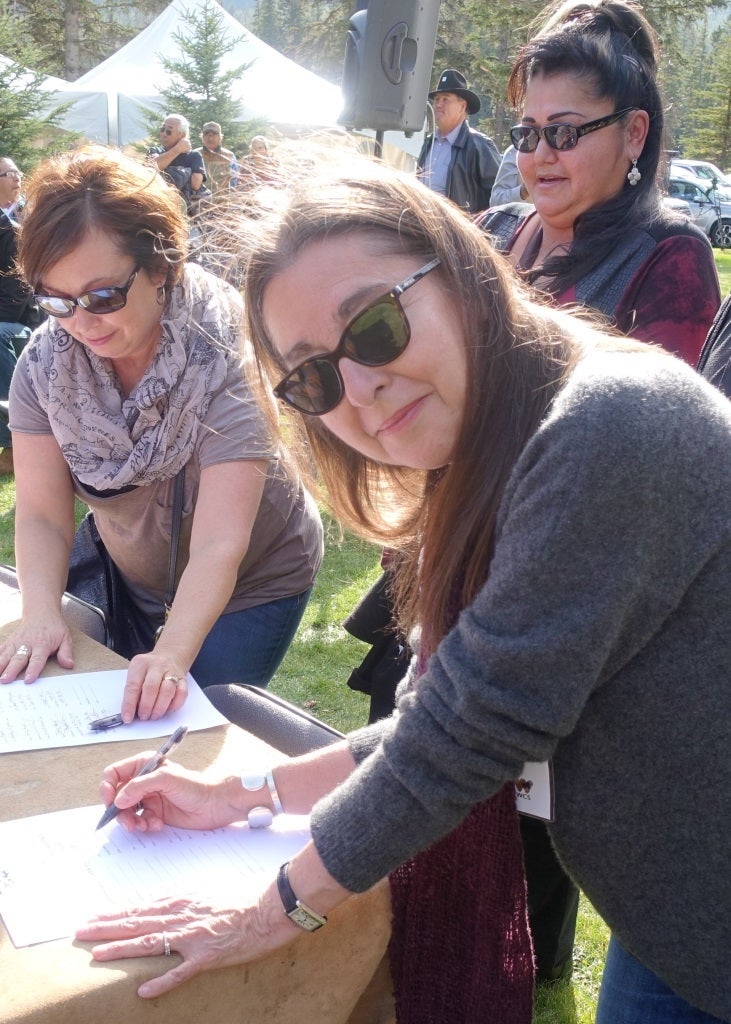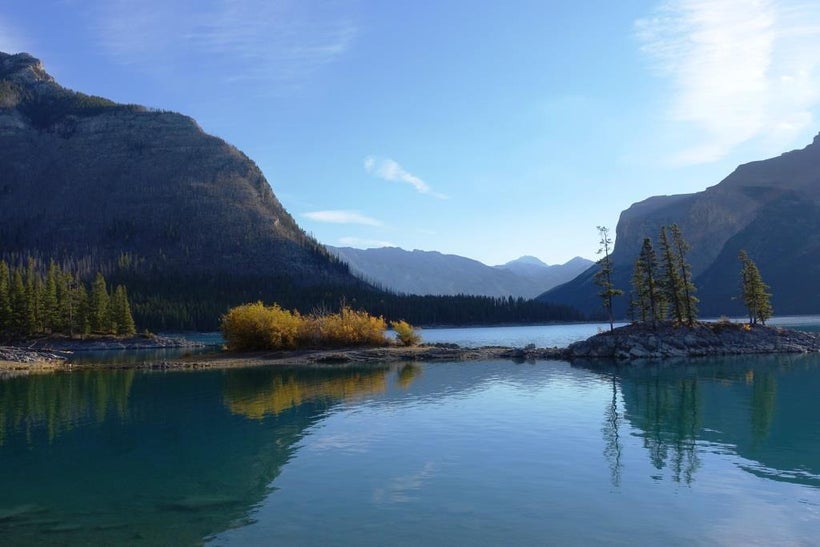 Calling all HuffPost superfans!
Sign up for membership to become a founding member and help shape HuffPost's next chapter
This post was published on the now-closed HuffPost Contributor platform. Contributors control their own work and posted freely to our site. If you need to flag this entry as abusive,
send us an email
.