"Arrested Development" ran for three seasons on Fox from 2003-2006. Now 10 years after it first premiered, the dysfunctional Bluth family is back together for 15 new episodes on Netflix, which will all be available for instant viewing on the streaming service.
Liz Prentice, a self-described "Arrested Development" fan, said she waited in line for about an hour before the stand opened for business at 11 a.m. ET. "It's good, I wish there were nuts on it, but it's alright," Prentice said of the frozen banana.
Sarah Ruba said the banana was delicious and made with "really good chocolate." It was her first frozen banana. "It's kind of genius," she said.
Take a look at photos of the Bluth's Original Frozen Banana Stand on 6th Avenue between 50th and 49th Street in the slideshow below. Be on the lookout for the banana stand around New York for the rest of the week. Follow @ArrestedDev for updates.
"Arrested Development" returns on Sunday, May 26.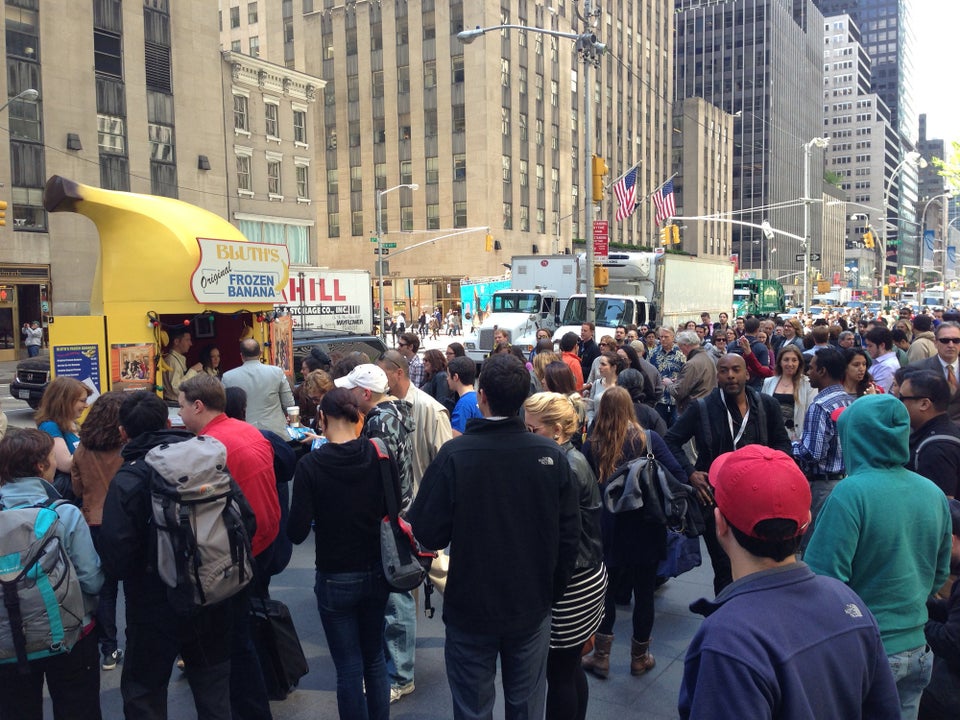 Bluth Banana Stand Hits New York
Related
Popular in the Community