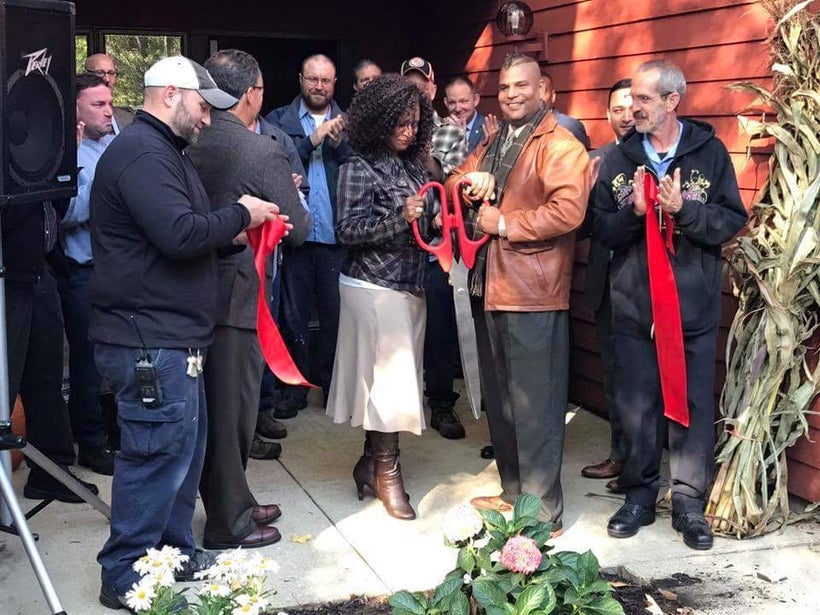 During the height of the nation's opioid crisis, BMe Genius Denny Wilson was faced with a crisis of his own, losing Akron's largest transitional housing unit for drug-addicted men. This was a program Northeast Ohio could not afford to lose, so Wilson mobilized his network and achieved what seemed impossible.
Wilson, a recovering addict himself, opened FI Community Housing at 619 Johnston St. over five years ago to assist men who were coping with drug additions. In April 2017, the property's owner was told to auction the building to settle a divorce.
"I was distraught, we tried our best to keep the doors open but were never able settle on a deal," said Wilson. "My brother Ace [Aa'ron Epps] told me I need to get before the council."
Wilson, Epps and some of Wilson's clients went to City Hall to plead for help.
At the April council meeting Wilson explained that the center would be sold in less than two weeks.
"F I Community Housing employs the area's most Recovery Coaches, and is the first solution of its kind," states Denny. "We can't afford to lose it."
The center not only services men but each month, the food pantry feeds 65 people, children gather for afterschool programing and snacks, and during the cold winter the homeless are able to come for a warm place to rest.
"We worked to rally people from all over the country to support brother Denny," said Epps, Community Manager of BMe Community Akron. "Over the next few months Akron really came threw to make sure we saved the center."
The chiefs of staff for the Akron mayor and Summit County executive worked together with local businesses to find a solution. The Summit County Land Bank, an agency that repurposes vacant land, identified a new home at 1445 Frederick Blvd. The used building in West Akron, owned by the Summit County Developmental Disability Board, closed last year and sat vacant for months.
"We must change the narrative on the opiate epidemic and remind people that treatment does work and people do get better," said County Executive Ilene Shapiro. "This collaboration is the best of our community and this facility will be a beacon of hope."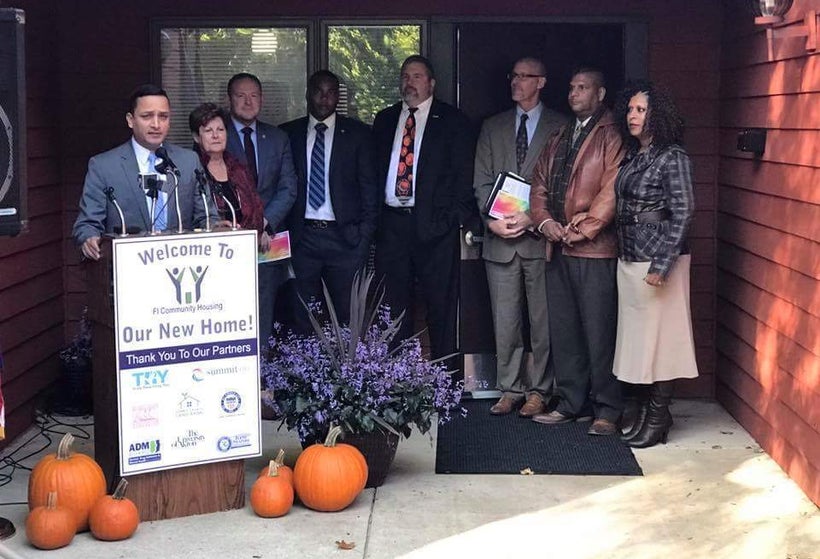 Over the summer Wilson's new home was rehabilitated. The Land Bank serves as Wilson's new landlord, offering a lower rate than what Wilson paid under his previous lease agreement and Wilson will receive financial advice from county leaders.
"This project illustrates what can be done when visionary leadership and lots of hard work come together." said Land Bank Executive Director Patrick Bravopart. "The Land Bank is incredibly proud to be a of collaborative recovery in Summit County."
Wilson was joined by the Summit County executive, Summit County Land Bank, the City of Akron, The Developmental Disabilities Board, the ADM Board and multiple elected officials and partners as they welcomed FI Community Housing (FICH) to their new home.
"We are so grateful to our community and to the leaders who stepped up, worked together and helped us find a new home," said Wilson.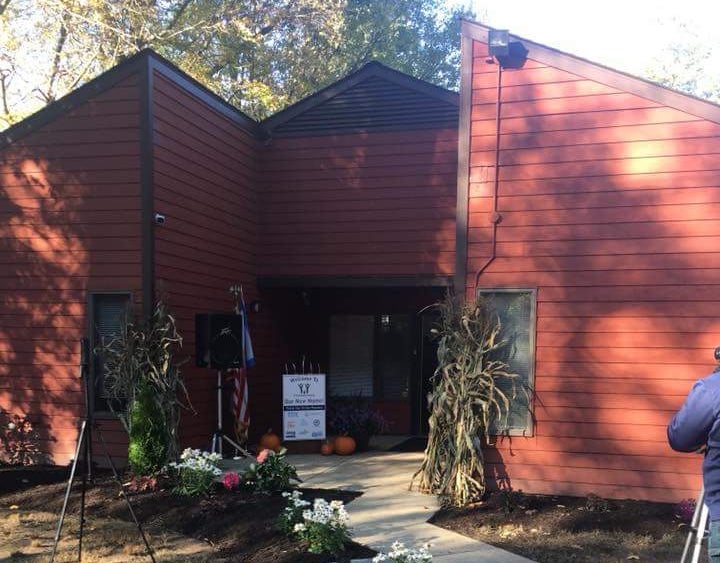 "Through the efforts my wife, family, friends, my city, county and community leaders we will keep saving lives," said Wilson. "We use our own experiences [recovery stories] of how we overcame any particular challenge at any given time throughout our lives to encourage others. You'd be surprised… the actual amount of common challenges we all face simply being human."
Wilson's new home will host 16 men at a time who will receive services to help them overcome their drug addition. Doors are set to open on Nov. 1.
Calling all HuffPost superfans!
Sign up for membership to become a founding member and help shape HuffPost's next chapter
This post was published on the now-closed HuffPost Contributor platform. Contributors control their own work and posted freely to our site. If you need to flag this entry as abusive,
send us an email
.