YAOUNDE, July 26 (Reuters) - Nigeria's Islamist militant group Boko Haram has carried out two cross-border attacks into Cameroon since Friday, killing at least four soldiers and prompting the Cameroonian army to send reinforcements to the area, army sources said on Saturday.
Under pressure from neighboring Nigeria to do more to counter Islamist insurgents, Cameroon has deployed over 1,000 soldiers along its remote jungle border.
Nigeria believes Boko Haram wants to use Cameroon as a rear base as it strives to carve out an Islamic state. The group has killed thousands in its five-year insurgency and has recently bombed targets that were previously considered comparatively safe, such as Nigeria's commercial hub Lagos and capital Abuja.
Cameroonian regional military commander Colonel Felix Nji Formekong confirmed to Reuters by telephone that four soldiers had been killed in clashes with Boko Haram fighters at the village of Bargaram, without giving further detail.
A soldier based in the area who requested anonymity as he is not authorized to speak to the media said another 13 of his comrades were missing after the attack, which took place late at night.
He said that Boko Haram had attacked again in the night from Friday to Saturday but that the Cameroonian army had succeeded in pushing them back.
"We are currently in a real battle front and more of our soldiers have been sent in from Maroua to assist us," he added, referring to the regional headquarters.
The attack at Bargaram came barely two weeks after Boko Haram attacked the same locality, kidnapping a 20-year old civilian.
Meanwhile, some 22 suspected Boko Haram militants who were held in Maroua since March, were on Friday sentenced to prison sentences ranging from 10 to 20 years.
According to the regional state radio station CRTV in Maroua, they were found guilty of illegal possession of firearms and plotting a regional insurrection. (Reporting by Tansa Musa; Writing by Emma Farge; Editing by Raissa Kasolowsky)

Related
Before You Go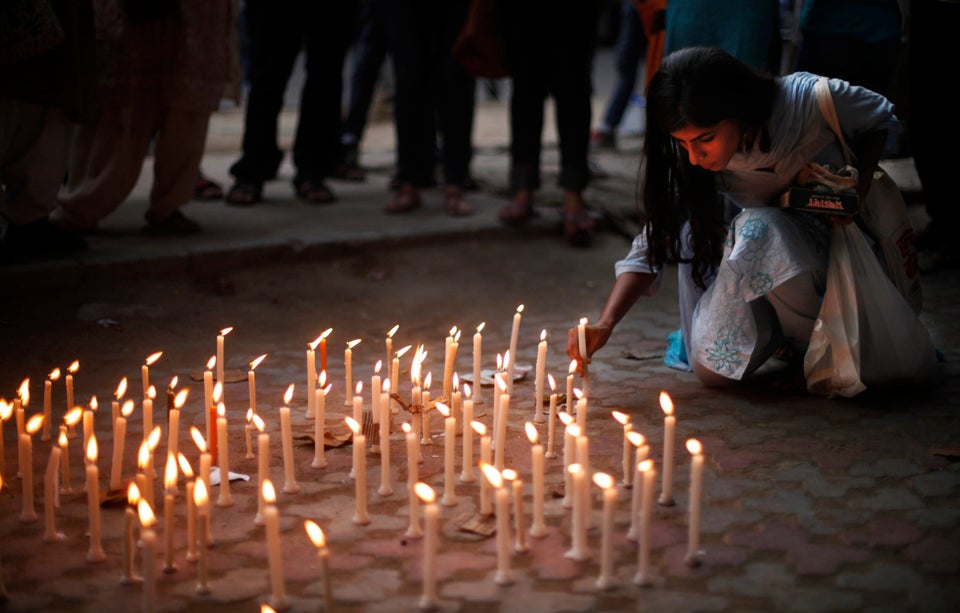 India Rape Protests
Popular in the Community