A dentist in the U.K. has a brilliant way to keep patients calm and entertained while reclining in the dental chair.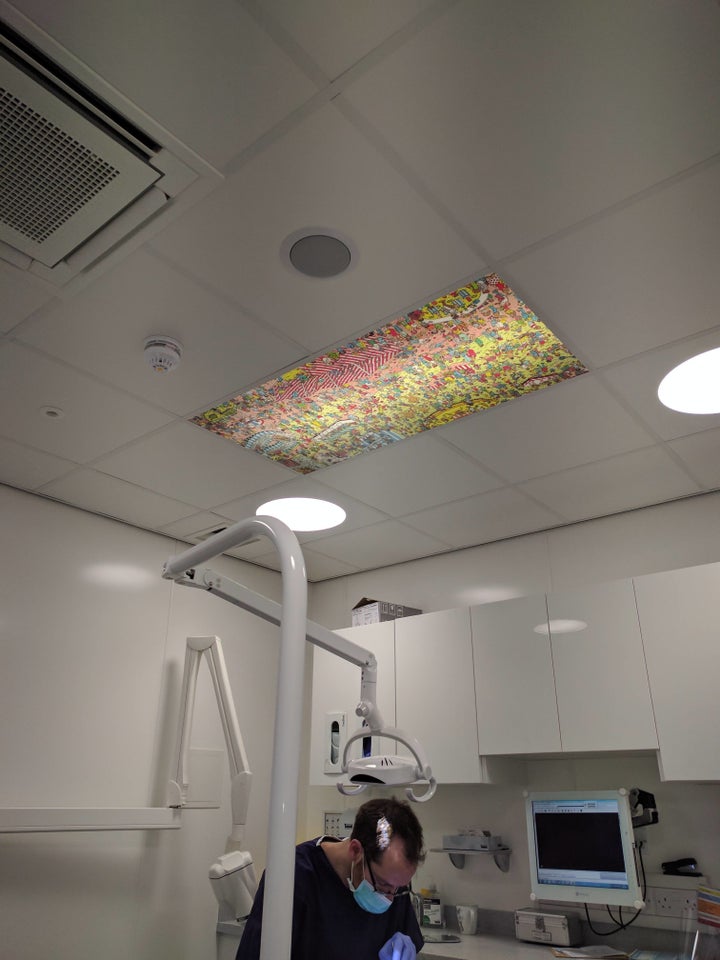 As the photo shows, part of the ceiling over the chair where patients sit is covered with a scene from the Where's Waldo? series (or Where's Wally? as they call it across the pond). Waldo fans on Reddit identified it as a portion of the "Fairground" scene.
Mannion told The Huffington Post he was a big fan of the decor.
"The poster was probably put up for children specifically, but I know it would calm me down and distract me no matter what age I was," Mannion said. "They only have one room for examinations, so all patients will see it."
He was also delighted to find how many people on Reddit enjoyed the set-up. "I didn't expect much from it but the discussion is great, especially learning about what Where's Wally? is called in different countries."
After the photo received so much attention, maybe other dentists will follow the Where's Waldo? model.