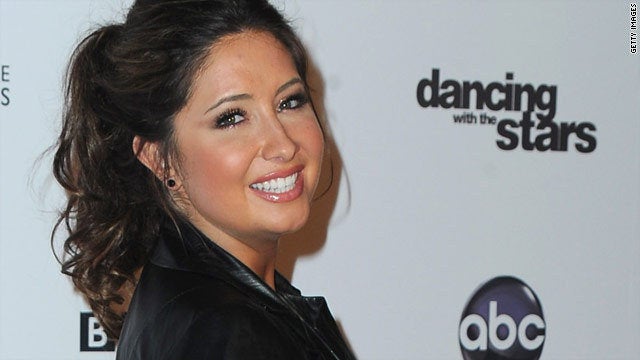 Is the Tea Party keeping Bristol Palin alive on "Dancing With The Stars" despite her poor performance scores?
The 20-year old daughter of former Alaska Governor Sarah Palin will perform again next week on ABC's hit TV show even after tallying the judges' worst rating.
Luckily for her and her partner Mark Ballas, however, viewer voting also plays into the equation, and some, including the show's producer himself, think that her mother's avid Tea Party following might be bolstering the contestant's otherwise unimpressive showings.
"There's a strong popular movement behind Sarah Palin at the moment and she's receiving a lot of support from the Tea Party," Conrad Green, executive producer of the program, said recently, according to Bloomberg. "It's entirely possible some of those people are behind Bristol for political reasons."
It's not the first time somebody has made the claim. "The View" host Joy Behar said last month that Bristol could thank the Tea Party for prolonging her stay on the competition, though her comments were largely laughed off by her colleagues as some sort of strange and unlikely conspiracy.
A Yahoo twitter page released some information that could also explain Bristol Palin's seemingly unexpected longevity:
Bristol Palin has received 10X more searches on Yahoo! than Jennifer Grey this week. Will the fan favorite make it another week on DWTS?
It's unclear where those searches are coming from, but it does help highlight the fact that Bristol Palin's tenure on "Dancing With The Stars" has become somewhat of a fascination, regardless of who ends up voting for her.
Popular in the Community