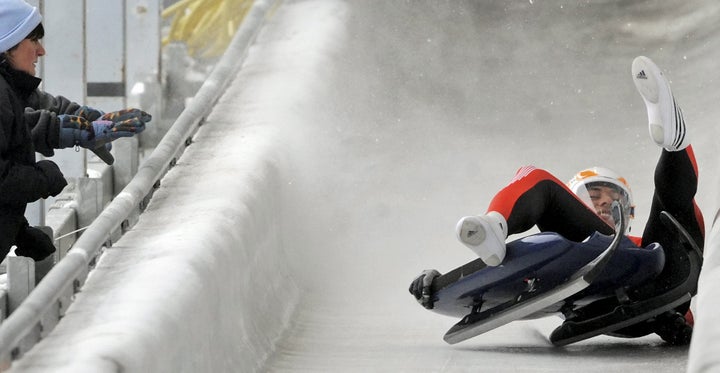 Remember the 1993 Disney film Cool Runnings about the Jamaican bobsled team? Well, Bruno Banani's story was on its way to being even better. Hailing from the Kingdom of Tonga in the South Pacific, Banani was an Olympic hopeful in the luge. Supposedly inspired to try the sport to please Her Royal Highness Princess Pilolevu Tupou, the 21-year-old from the tropical archipelago made his luge debut in 2009. The plucky neophyte was quickly offered the assistance of powerhouse lugers from Germany. Soon enough, Banani had himself a sponsorship from a German underwear company that, coincidentally, shared his name. Banani used the slogan "coconut powered" as his father was reportedly a coconut farmer. Although he didn't qualify for the 2010 Winter Olympics, he had his sights set on the 2014 games in Sochi, where he hoped to be the first winter olympian from Tonga.
Sound too good to be true? Apparently, it is.
The Guardian attempted to contact Semi by way of that marketing firm but were informed that he is busy training for the upcoming luge world championships.
"I don't know why they picked luge -- only the fastest, most dangerous sport," Banani joked to the Vancouver Sun in December 2011. "I thought to myself 'Why not? I'll just give it a try.' And they picked me. Here I am, in luge."
By any name, should this athlete be allowed to participate in the 2014 Olympics if he qualifies on the ice?
WATCH: A promotional highlight video for "Bruno Banani" from 2010:
Related
Popular in the Community