"In business, and in life, I wish I had known how important it is to appreciate life every day and smell the roses. This lesson has come to be with age and experience, but it's something I wish I kept front of mind throughout my life."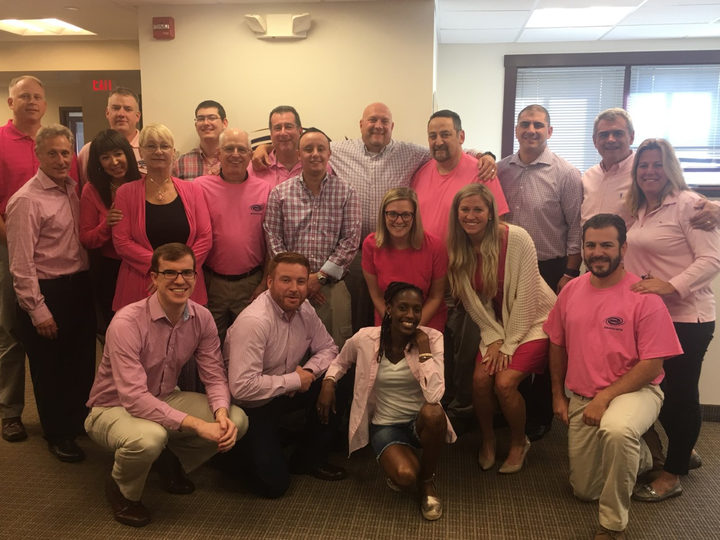 I had the pleasure of interviewing Rich Piltch, Founder & President,

ARS Restoration Services

. Founded in 1987 by Rich and his brother Stan, ARS provides 24/7 emergency disaster restoration and reconstruction services for residential and commercial properties in CT, MA, NH and RI. For the last dozen years, Rich and his team have generously donated to local charities including The Gloria Gemma Breast Cancer Resource Foundation and the Ellie Fund to support breast cancer patients and their families.
What is your "backstory"?
I was in international sales for several years. On any given morning, I didn't know which city, worse, which country I was waking up in. My claim for fame for any years was that I could order a beer and ask where the bathroom was in 14 different languages. Eventually, I decided to step away from that life and control my own destiny. I was ready to settle down, raise a family and sleep in own bed. ARS started with two people in a basement with a dream. 31 years later, we are 133 people in 7 offices, still with a dream.
Can you share the funniest or most interesting story that occurred to you in the course of your career?
Given that we are an emergency response company, we work 24/7 to help our customers recover when disaster strikes. I recall a night when I took my four-year-old daughter Katie to a Boston College basketball game. At the time, we were always all on call so when my beeper went off five minutes into the game (yes, that's right, my beeper), we hit the road. It was a flood in a large commercial building in downtown Boston. My daughter as more than happy to help the crew, crawled under every desk, and let us know what was wet and what was dry. "Daddy, this ground is definitely wet!". Needless to say, that was definitely the most entertaining job I've ever worked on.
Are you working on any meaningful non profit projects? How have you used your success to bring goodness to the world?
Nearly two decades ago, my sister was diagnosed with breast cancer. Over the course of her treatment, our family was deeply affected by her suffering and the toll treatment takes not only on the patient but our family as well. Determined to use this experience to help others, in 2006 we made it our mission to dedicate time and resources to supporting local breast cancer non-profit organizations.
With the support of all our employees, we spearhead several charitable events a year, raising money for both the Gloria Gemma Breast Cancer Resource Foundation (Rhode Island) and the Ellie Fund (Boston) each year. Giving back is innate to the culture at ARS and for more than a decade, employees, friends, family, clients and colleagues come together and volunteer their time to raise money through an annual golf outing, casino night and popular football pool.
In 2014, we exceeded $2m in donations and in 2016 we hosted our 10th annual Casino Night raising $525k for Gloria Gemma and the Ellie Fund, exceeding $3m in donations since the company began fundraising a decade ago. The annual casino night has grown so popular and successful it is now hosted at Gillette Stadium, home of the beloved New England Patriots
In addition to breast cancer non-profits, ARS employees regularly support a number of charities throughout New England including the Alzheimer's Association, Boys & Girls Club, Dana Farber, Jimmy Fund, National MS Society, Red Sox Foundation, St. Jude Children's Research Hospital, and The Boston Police Foundation, among others.
Wow! Can you tell me a story about a person who was impacted by your cause?
As mentioned previously, ARS has raised money for Breast Cancer for 12 years now, for the Gloria Gemma Breast Cancer Resource Foundation and the Ellie Fund. Although small, the reach of both these organizations is incredible. Our close relationship with these charities has allowed up to meet several families who are supported by the funds we and so many others have donated. I truly feel that you can't really appreciate what someone is going through until you live it yourself. Meeting these survivors and their families brings me back to a time where my sister was suffering and battling this this cancer. Seeing what an impact the foundations have on them and their families is incredible.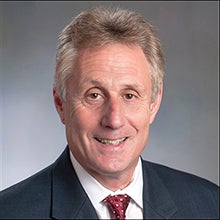 What are your "5 things I wish someone told me when I first started" and why?
ARS was in business for 6 years before we discovered the "disaster" industry, which is where this company found our niche and took off. I wish we had known about the industry or done out research from the start, instead of stumbling into it.
In business, and in life, I wish I had known how important it is to appreciate life every day and smell the roses. This lesson has come to be with age and experience, but it's something I wish I kept front of mind throughout my life.
Giving back is key. Building ties within your community is part of a business' reputation and success. Our annual fundraising really took off 12 years ago, and has grown every year since with the help of our team, our friends and family, and our clients. It's a huge part of who we are as a company today, but I'll tell you 31 years ago when we started, I would have never thought those community ties would leads us where we are now. Everyone should give back in any way they can, it comes back to you several fold.
I wish someone told me to take school more seriously, learning and education is absolutely the key to everything. You cannot be successful in life without knowledge.
Your best cheerleaders are the people you work with and do work for.
Is there a person in the world, or in the US whom you would love to have a private breakfast or lunch with, and why? He or she might see this, or I might be able to introduce you.
I would love to have another lunch with my mother. She raised 9 children and taught me the values I live by today that have made me successful. I didn't appreciate everything she did back then. I do now. I wish someone had told me to better appreciate the remarkable, strong and intelligent women she was. She made me the man that I am today.
Popular in the Community