A Cleveland, Ohio, bus driver dealt quite the blow to a woman who apparently had been taunting him during a ride, delivering an uppercut punch directly to her jaw.
The video, recorded by a fellow passenger, was posted on WorldStarHipHop.com and YouTube and began going viral on Reddit before it gained national attention.
It is unclear what the two first began fighting over, but the female can be heard threatening to fight the driver. The driver then says he will get his daughter and granddaughter to come down and deal with the 25-year-old woman, who then tells him to bring along his "mammy," the International Business Times notes.
"She want to be a man, I'm gonna treat you like a man," the driver announces to the screaming crowd.
RTA saw the video posted on YouTube of the operator incident on October 11. Through the investigation, we believe the incident occurred on Sept. 18. Upon identifying the driver, he was immediately suspended and removed from duty. His behavior is absolutely unacceptable. RTA apologizes to our customers for this incident. A full investigation continues.
"We also saw the video today. Upon review, the driver was removed from duty and suspended. We are investigating," RTA representative Mary Shaffer told The Cleveland Leader.
UPDATE: Oct. 13, 5:13 p.m. -- New information has been released, identifying the bus driver as Artis Hughes and the female passenger as Shidea N. Lane. According to the police report, obtained by Cleveland.com, Lane allegedly got on the bus driven by Hughes without paying, claiming she forgot her backpack. She proceeded to ask "Are you putting me off the bus?" and "Is this how you treat people in Cleveland?" Lane eventually paid and called Hughes a "bitch." The two got into a verbal argument, according to the police report, and Lane reportedly proceeded to grab Hughes' throat, spit in his face and strike him with her fist.
UPDATE: Oct. 13, 9:30 a.m. -- The original video showing the altercation has been removed from YouTube.
UPDATE: 3:56 p.m. -- The original YouTube video (seen below) showing a physical altercation between a bus driver and a female passenger aboard a Cleveland bus describes the female as a "teen girl." However, new information from Fox 19 and other stations reveals that the woman who was punched by the driver, a 22-year veteran of the RTA, is actually 25 years old.
(References to the woman's age have been updated throughout the article.)
Before You Go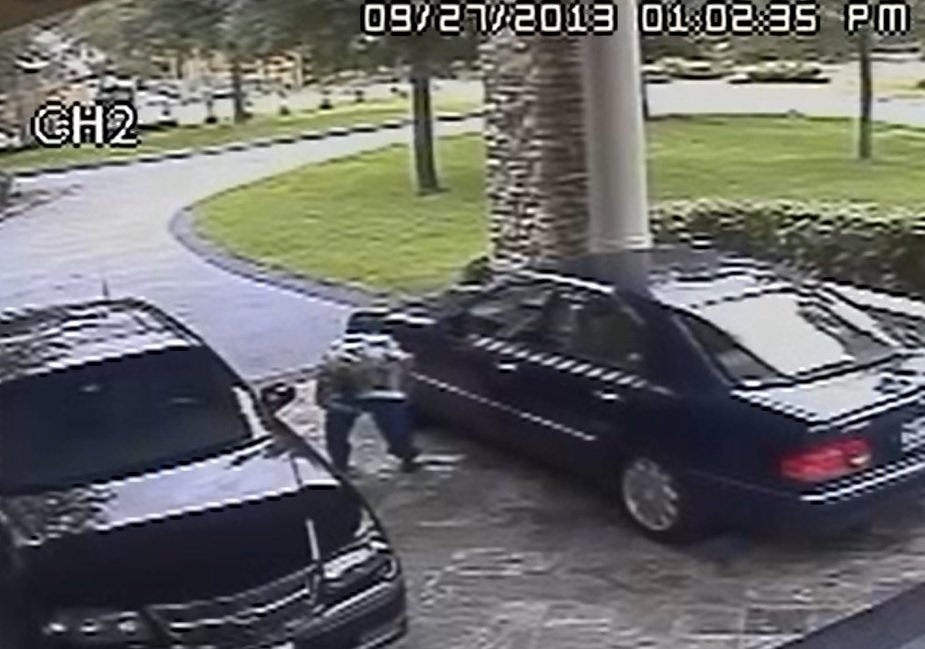 Bad Choices
Popular in the Community