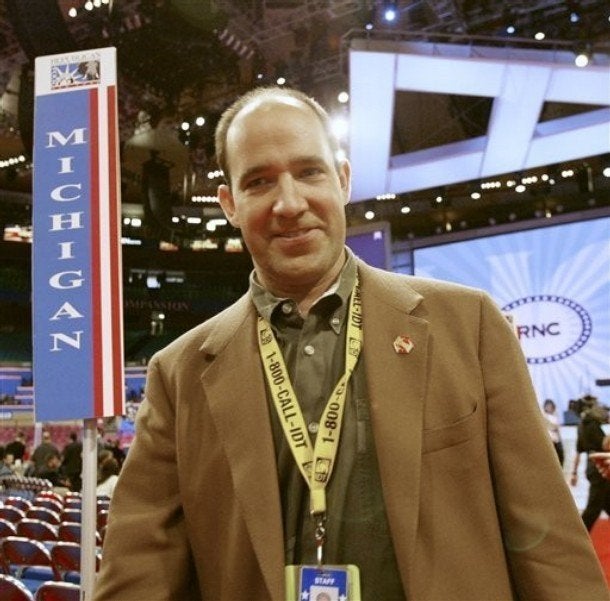 Matthew Dowd, a prominent political consultant and chief strategist for George W. Bush's reelection campaign eviscerated John McCain on Tuesday for his choice of Sarah Palin as vice president.
Dowd proclaimed that, in his heart of hearts, McCain knew he put the country at risk with his VP choice and that he would "have to live" with that fact for the rest of his career.
"They didn't let John McCain pick the person he wanted to pick as VP," Dowd declared during the Time Warner Summit panel. "When Sarah Palin got picked instead of Joe Lieberman, which I fundamentally believed would have given John McCain the best opportunity in this race... as soon as he picked Palin, that whole ready versus not ready argument was not credible."
Saying that Palin was a "net negative" on the ticket, he went on: "[McCain] knows, in his gut, that he put somebody unqualified on the ballot. He knows that in his gut, and when this race is over that is something he will have to live with... He put somebody unqualified on that ballot and he put the country at risk, he knows that."
The other panelists were surprised, a bit, by Dowd's bluntness. Not least because McCain's well-known campaign motto is "country first."
"No, I don't agree," said Mark McKinnon, a former McCain aide, after chiding Dowd for claiming particular insight into McCain's soul.
"Well," responded Dowd, "that's even more disturbing than my thought" -- the implication being that it would be truly frightening if McCain didn't know how bad Palin truly was.
Time columnist Joe Klein summed up what seemed to be the panel's Palin consensus.
"It was a gimmick," he said of the pick. "It was one of the most disastrous decisions I have seen in a presidential campaign since I've begun covering them."
Later in the session, Hilary Rosen, the Huffington Post's Washington editor at large, noted that the Palin pick had been successful in energizing the Republican base -- and McCain himself. But Dowd wasn't biting.
"To me it is like Halloween," he said. "You get energized by eating all that candy at night but then you feel sick the next day."
Popular in the Community