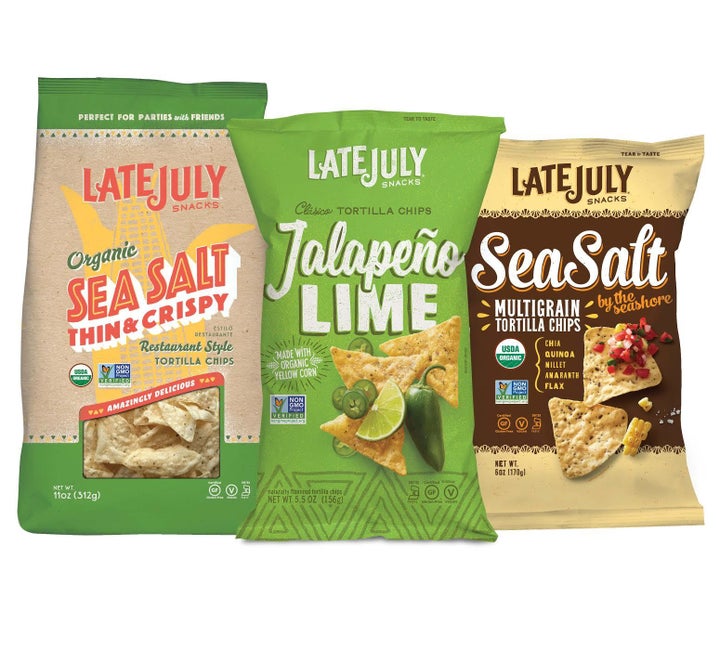 Just because the Super Bowl is over doesn't mean you have to put away your signature party snacks! Mark your calendars because Friday Feb. 24th is the day to celebrate the best party snack of them all. National Tortilla Chip Day calls for your favorite chips and dip of choice whether it's guac, spicy salsa or queso. Because of their addictive nature, sometimes once you open a bag of beloved tortilla chips it can be nearly impossible to stop yourself from reaching for another handful. But good news – there are healthier alternatives out there so you can celebrate the holiday the organic way. Here are a few noteworthy types so grab your friends and your preferred dip and don't forget to hashtag #nationaltortillachipday on social media.
Specializing in healthy snack options, Late July features classic comfort foods that you can enjoy guilt-free. Made with non-GMO ingredients, Late July's products are top notch and made free of pesticides, artificial flavors, colors and preservatives. Tortilla chip flavors are creative, ranging from buffalo queso to siracha fresca to jalapeño lime and are sold at Whole Foods, Gelsons and more so be sure to pick up a bag (or two!) in observance of National Tortilla Chip Day! With 10% of proceeds going to causes that benefit children and the planet, you can feel good with every purchase.
I was shocked to see the words "organic" and "Doritos" on the same package but this is no joke. Doritos now has an organic white cheddar tortilla chip flavor just in time for the holiday so be sure to grab yours and eat 'em to your heart's content!
These chips are the life of party and the perfect shape for dipping as you can get just the right ratio of chip to dip. Taking their ingredients to the next level, Tostitos has gone organic and now offers your favorite snack in healthier form to satisfy your salty craving minus the artificial flavors or preservatives. So grab the guac and scoop away!
Committed to providing organic and gourmet products for over 30 years, Brad's is a veteran when it comes to healthy snack alternatives. Specializing in tortilla chips, they offer a range of flavors including yellow corn, salsa verde, sesame blue corn and multigrain. The best part? Because they're organic, these bags each have a three month shelf life so you can enjoy them for weeks!
Related
Popular in the Community