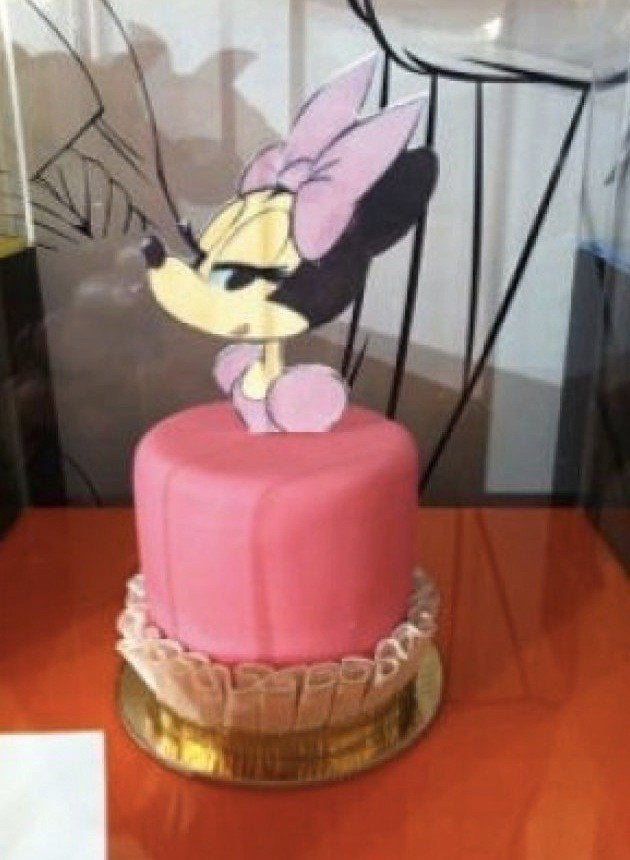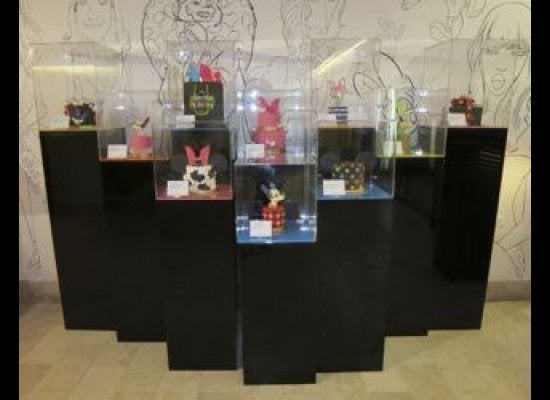 From Fashionable Clothes To Fashionable Cakes %u2026%u2026 Charlotte Neuville Creates Divine Desserts for Barney%u2019s 2012 %u201CElectric Holiday%u201D Presentation!!!
One of the fabulous things about the paths of women's careers today is the freedom to have a number of fabulous "acts." I've spent my whole work life believing that change is both possible and essential. Starting off in act one, moving on to act two or act three... and often act four. I have met a great many woman who have made significant career changes, and I am so impressed by how they manage their "next act," continuing to create extraordinary successes.
Internationally renowned fashion designer Charlotte Neuville has had a long career trajectory. After graduating from Parson's School of Design, she became assistant to Perry Ellis, went on to be design director for Adrienne Vittadini and launched her own eponymous collection in 1985. In 1996, she joined retailer Lerner New York as the creative voice of the company's transition into the fashionable New York and Company. 2005 saw a move to the Gap, where she became executive vice president of design. This was followed by a return to college! Yep, she went on to NYU to get her personal and executive coaching certificate!
But, this was not Charlotte's last "act." At the urging of her friends, she took her lifelong love of food on her next journey. She went back to school again, this time to the French Culinary Institute, spending six months learning and loving the world of baking. After she graduated, Charlotte went on to her "dream internship" for cake maestro Ron Ben-Israel, one of NYC's premier baking geniuses.
Tossing the name "The Fashion Chef" around for years, she finally trademarked the name last November and launched her website this past March. In this current "act," Charlotte is creating the most divine, delicious, delightful and gorgeous cakes imaginable. According to Charlotte, baking "is so much like fashion, it feels like I'm using the same tools... my insane love of color, fabrication and textures. I speak to the same fashion and art audience I was speaking to before." Her world is coming full circle, the people who helped her launch her fashion career are part of her new network of "cake lovers."
Last April, Mark Lee, CEO of Barneys, asked Charlotte to bake a cake celebrating designer Alber Elbaz's 10th anniversary at French fashion house Lanvin. Several days later, private chef and caterer Hank Tomashevski called to tell her he loved her cake, and another new "act" was up and running. Charlotte began making cakes for birthdays of children whose parents are "fashion celebrities," as well as confections for a variety of fashion events and dinners.
But the most extraordinary result that came from Alber's anniversary cake was her meeting with the Barneys executives to discuss using her cakes in their collaboration with the Walt Disney Company for Barneys' Holiday 2012 campaign, "Electric Holiday." Always a designer, Charlotte came up with a collection of 10 delicious cakes that are a perfect addition to Barneys 2012 holiday presentation, an innovative celebration of lights, music and fashion.
Available to order, from $80.00 and up, on the ninth floor in the New York store's Chelsea Passage, the Disney icons include Minnie, Mickey, Goofy and Daisy, as well as a collection of clever cakes decorated with mouse ears. A gift-wrapped Barneys box makes a delightful cake, but the "ultimate" is the yummy "Electric Holiday" shopping bag cake that is filled with LED lights and comes with its own computerized transformer!
As a "fashionista" and a "cake connoisseur," I applaud Charlotte Neuville for combing her talents and passion. "The Fashion Chef" is a delicious celebration of her "next act"!