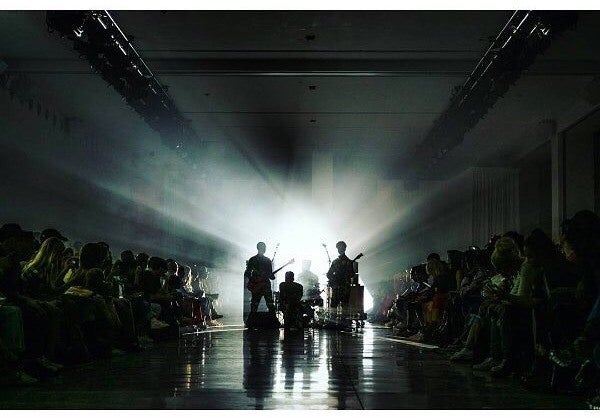 When we think about today's most popular networking and social apps, we don't really think about art, fashion, music and literature. Rather, we envision photos of family and friends or groups where we can post about marketing and sales job opportunities.
But what If there was an app dedicated entirely to creatives – people in the art, fashion and music world, for example. Imagine an app where a musician can login and connect with other artists, send messages, view artistic visuals in their feed and even find job opportunities.
Mixer is a new, private networking app dedicated entirely to creatives. Going through the Mixer feed is similar to browsing the pages of a high-end fashion magazine, with the addition of artistic videos and other creative elements mixed in. Different from any other social/networking apps I've used, Mixer is opening up a whole new door of opportunities for creatives in select cities.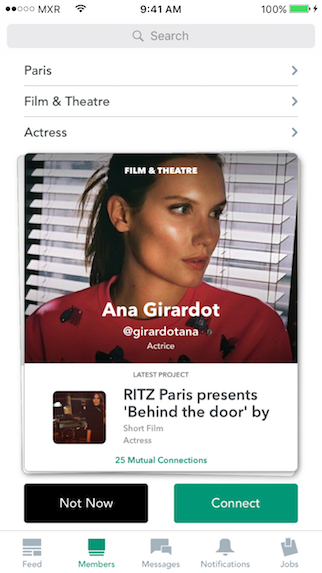 Mixer is the only private app where creatives can connect, network and browse job openings. Mixer has created a professional network perfect for people like Alexandra Richards (model and daughter of Keith Richards), Alex Ebert (Edward Sharpe and the Magnetic Zeros), Anja Rubik, Lucien Smith, Gabriel-Kane Day Lewis, or Johan Lindeberg, just to name a few.
I had the pleasure of interviewing two of the creators, Cody Simons and Anis Bennaceur, and one of their marketing directors, Cory Kennedy, to learn more about Mixer and how this app is revolutionizing networking for creatives.
Q: Explain the idea behind Mixer. How is it different from other networking apps?
Cody Simons: Mixer is a private network for professionals in the creative industries. We're different in the way that our user base is vetted. Members build their profiles by adding projects, which can be through the form of portfolios, films, soundtracks, music albums, etc. We're also adding an audiovisual component that other professional networking apps lack, yet this is essential to creatives.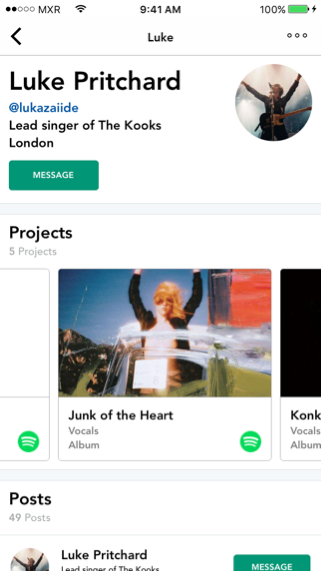 Q: Mixer is an app dedicated entirely to creatives – What exactly does this mean?
Anis Bennaceur: Actually, it's dedicated to people in the creative industries, so there are creatives, but also executives who work for companies in the creative industries. There are musicians, as well as music label CEOs and film directors, as well as producers. There are people in arts, fashion, film, and music.
All of these individuals can actually work together, and there are amazing collaborations cross-industry. For instance, fashion has always been heavily influenced by music and arts. Filmmakers need musicians for their movies, etc. So it makes sense for us to include all these verticals that fit really well together.
Q: As a creative yourself, have you experienced bias on other networking apps?
Cory Kennedy: On other professional networks, it's almost impossible to implement one's work as a creative. For example, most of these networks hardly provide an audiovisual option, which is absolutely essential for a creative! That is why Mixer is changing the game. Mixer provides an audio visual platform for people working in all aspects of film, art, fashion, and music.
Q: How has your previous educational and professional experiences influenced the creation of Mixer?
Anis: I come from a business background, but living back in Paris, most of my friends were creatives. While all my business school peers had LinkedIn to network and find job opportunities, I could see a void that needed to be filled within the creative industries.
Cody: I studied Statistics at Harvard and while on campus, I met an alumnus, Ronald Winston, who was interested in creating a platform that helped connect people - and he is now invested in Mixer. I also started a company in college with my roommate during our Senior Year, which helped teach me how to operate a company and lead a team.
Q: What is the main goal behind Mixer?
Cody: Connecting creatives was our primary focus at first - since we are a private network, we served as a way to initially vet people. Jobs on Mixer are relatively new, and we are working to expand the marketplace. Eventually, we want to help creative professionals in any facet they want including networking, finding jobs, learning skills, managing projects, fundraising, etc.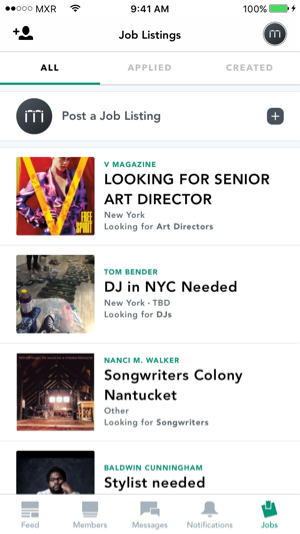 Q: Why is Mixer a private app and how can new users be accepted?
Anis: It's private to keep out fans and hobbyists. Everyone can apply, but it's better to sign up with a referral code in order to be reviewed faster.
Our team carefully reviews each application based on a number of factors: the search results that we have on the applicant; how established they are, whether they have a Wikipedia page or not, albums produced, press coverage, iMDB or vimeo profiles, and how complete the application is - if they linked their social media accounts, the projects that they uploaded during the application process, etc. We obviously want to ensure that all members are enjoying the platform, so vetting it can be a pretty tough job.
Q: What apps does Mixer integrate with?
Anis: Users can now link Mixer with their Instagram, Soundcloud, Vimeo, Youtube, and Behance accounts, as well as their iMDB, Apple Music, and Spotify Artist pages. We believe that those currently represent the best platforms for all sorts of creatives to communicate their work to the public. So why not have them linked to their Mixer profiles, to simplify the discovery process for everyone?
Q: Where has Mixer launched?
Cody: Los Angeles, New York, Paris, and London are our main cities. We have a strategy to continue expansion into more markets.
Anis: I guess Los Angeles is the biggest creative hub in the US, especially for film and music, so growing our user-base there was the easiest. We're based out of New York, so growing a membership base here has also been easier. We also have personal ties to a lot of creatives in Paris and London, so starting up those markets wasn't too difficult.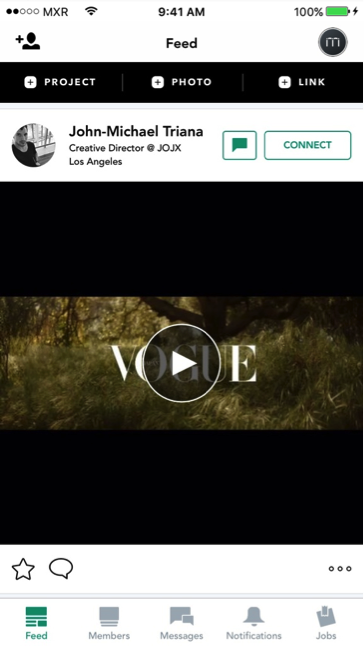 Q: Have there been any Mixer user success stories?
Anis: There are so many! We constantly hear stories about people connecting and working together through our app. There was a recent commercial film project involving a major media house, a top luxury fashion brand, and an established filmmaker. They needed to source 20 models and actresses last minute, and they used our platform to accomplish that.
Cory: We've also just started a partnership with Spring Studios, and our members connecting via the app are now able to use their studios and facilities for their collaborations. This is kind of an offline extension to those online connections, and is really quite cool.
Q: What do you hope for Mixer to accomplish in the next year?
Cody: Our main focus right now is to grow the number of work opportunities for members on our Jobs product.
Anis: And we're all really excited to strengthen our presence in Europe within the next year.
Related
Popular in the Community