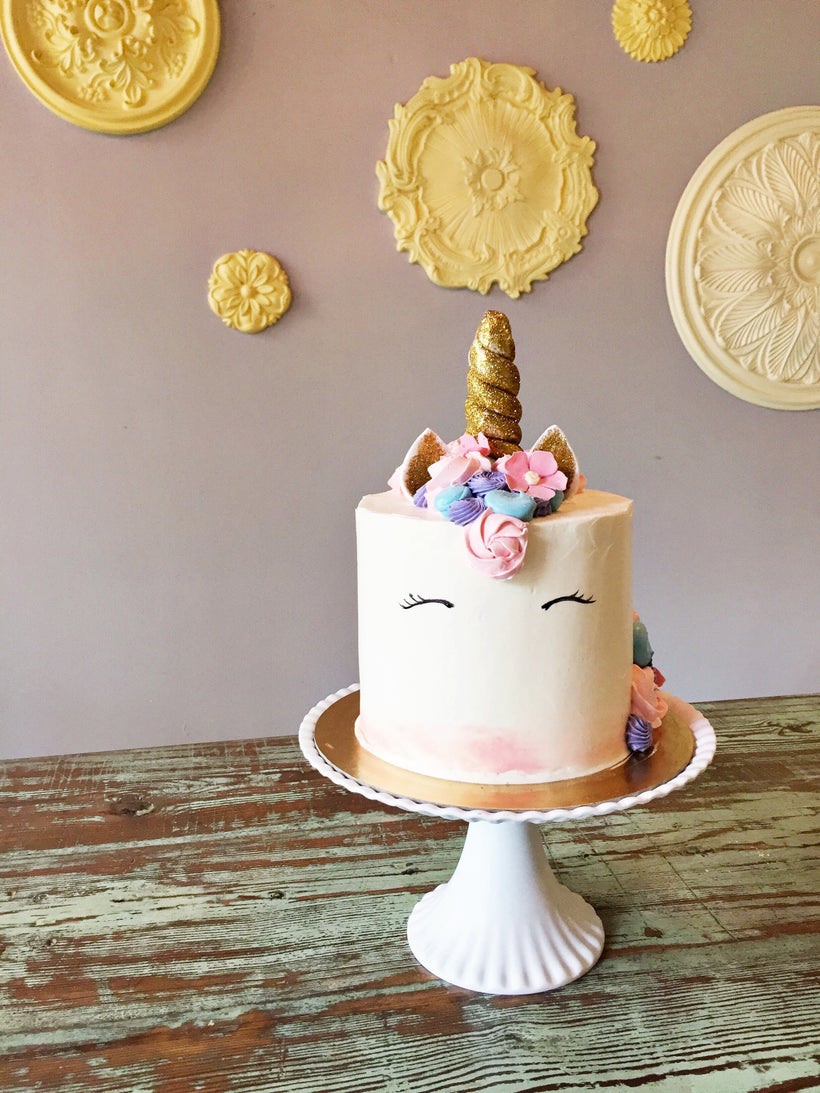 Tiffany MacIsaac is a pastry chef on a mission: To raise the level of Washington. D.C.'s bake. The city has seen an explosion in talented chefs over the past decade. MacIsaac opened Buttercream Bakery, together with partner Alexandra Mudry-Till, in the fast growing Shaw neighborhood near the convention center in 2016. Within months of her DC debut, she was named best pastry chef by the Restaurant Association of Metropolitan Washington.
Accolades are nothing new for MacIsaac, who did stints in New York at some of its most high profile eateries, such as the famed Union Street Café, the fashion-centric Ilo at the Bryant Park Hotel and the Michelin-starred CRU. Together with her husband Kyle Bailey, she relocated to DC to launch Birch & Barley, beloved by critics and customers, both.
Her sweets game at Buttercream Bakery is defined by her playful approach. Case in point: the Happy Camper, which sets a honeyed meringue atop thick chocolate ganache and graham cracker crumbs for the perfect (mess-free) handheld bite. As a native of Maui, she occasionally taps the island for inspiration, slipping ingredients like passion fruit and coconut into her offerings. Washingtonians with a sweet tooth have made this a home away from home.
What drew you to become a pastry chef?
After moving to NYC from Hawaii at age 18, I began the savory studies program at a culinary school. I completely fell head over heels for pastry during the weeks spent focusing on that area. I immediately switched and set my internship in pastry.
Any early memories of baking?
I have a few funny ones that I'll never forget. At my first job at Union Square Café, the kitchen was tight. It was my first job so I figured that's just how it was everywhere. The large floor mixer was under the table. I was making chocolate tart dough and, after adding cocoa powder, I forgot to turn the mixer speed down. I was crouching under the table as I turned it on and got covered in cocoa powder as it flew out of the mixer. My face and arms were covered. I thought I was going to die of embarrassment, but now I can laugh about it! You are from Hawaii. How does your home state influence your baking?
I use a ton of coconut and passion fruit in everything. But it's just so good I can't help myself. Especially passion fruit!
What's the DC bake scene like now? There seem to be many strong bakeries in the city.
It's great! Mark Furstenberg just won a James Beard Award. Rare sweets and Baked & Wired make great cakes and cupcakes. Bluebird Bakery is opening soon. It's a very exciting time to be in food in Washington, DC.
How do you tailor your menu for your audience?
We're lucky to find that our clients are fun and don't take themselves too seriously. We love that! We keep things seasonal and fresh and use solid techniques behind everything we make. But we also find that glitter, sprinkles or a little glimmer of gold makes our customers soooo happy!
Everyone knows bakers keep insane hours. Dare we ask what time you start work?
I'm fortunate that I get to work between 6 and 6:30 A.M., depending on the day. I have an amazing crew at Buttercream Bakeshop. We have two gals who get in at 4:30 to get the bakery going. That said, my day typically starts at 6:30 and often ends between 8:30-9:30 P.M. depending on what we have on our plate.
Any bakery/baking trend that you predict will (or should) wane soon?
Hopefully not the unicorn trend. I've been a lifelong fan and don't want the magic to end!
REAL LIFE. REAL NEWS. REAL VOICES.
Help us tell more of the stories that matter from voices that too often remain unheard.
This post was published on the now-closed HuffPost Contributor platform. Contributors control their own work and posted freely to our site. If you need to flag this entry as abusive,
send us an email
.