A Chicago officer responding to a domestic disturbance call fatally shot a teenager being treated for a mental illness, along with a 55-year-old woman.
Officers responded to the call at an apartment complex early Saturday, after the father of 19-year-old Quintonio Legrier called police to say his son was acting erratic and carrying a metal baseball bat.
"He was having a mental situation," Legrier's mother, Janet Cooksey, told ABC 7. "Sometimes he will get loud, but not violent."
The officer, who has not yet been identified, fatally shot Legrier seven times, the teen's family said.
"We're thinking the police are going to service us, take him to the hospital," Cooksey told the Chicago Tribune. "They took his life."
A second victim, who has been identified as 55-year-old Bettie Jones, was a downstairs tenant and bystander. Her daughter, Latisha Jones, told the Tribune she found her mother dead with a gunshot wound to her neck.
"She wasn't saying anything," Latisha Jones told the publication. "I had to keep checking for a pulse."
The Independent Police Review Authority is investigating the shooting.
Chicago police said that Jones was "accidentally struck and tragically killed" by the officer, who has been placed on administrative duty for 30 days. Chicago Mayor Rahm Emanuel also issued a statement, saying that "anytime an officer uses force the public deserves answers, and regardless of the circumstances, we all grieve anytime there is a loss of life in our city."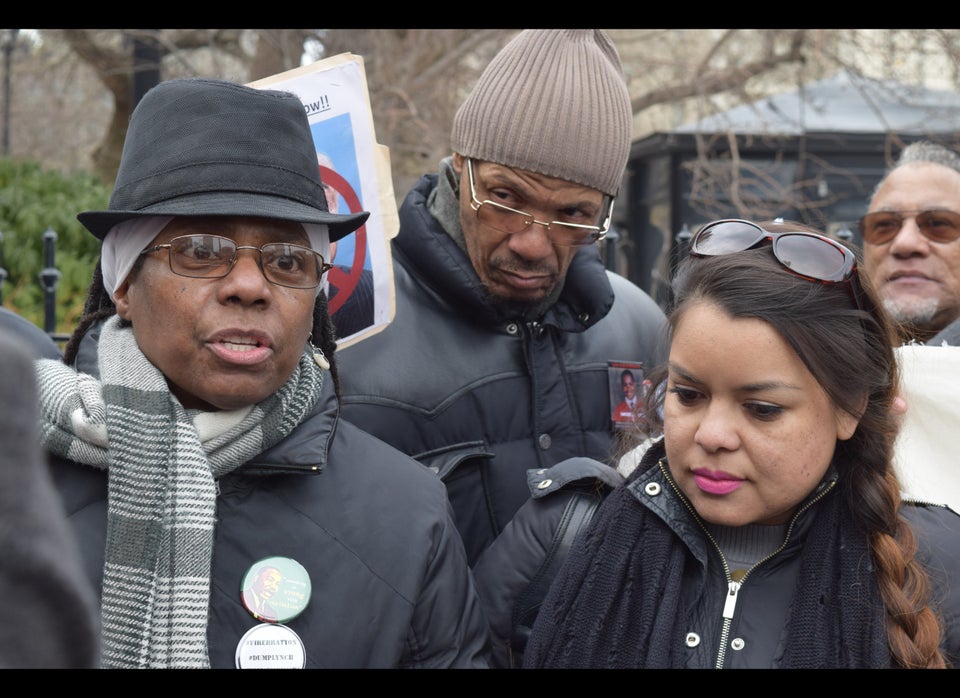 Safety Beyond Policing is a New Campaign Demanding That NYC Abandon a $92 Million Proposal for 1000 New Police Officers and Invest the Money in Community Resources Instead
Related
Popular in the Community