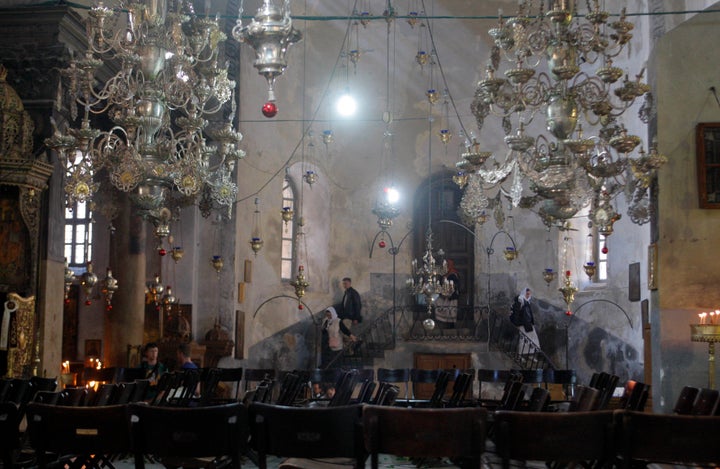 By Martin Revis
Religion News Service
LONDON (RNS/ENInews) Archbishop of Canterbury Rowan Williams on Tuesday (July 19) ended a conference on the plight of Christians in the Holy Land, saying, "We cannot wait for politicians to sort things out. We have got to make a difference ourselves."
Williams hosted the two-day conference with Roman Catholic Archbishop Vincent Nichols, England's top Catholic leader, at his official London residence, Lambeth Palace.
The meeting attracted more than 60 Christian, Jewish and Muslim religious and political leaders from the Middle East, Europe and North America.
Williams called the meeting to consider the decline in the Christian population in the Holy Land and how these communities could be assisted to remain.
Williams urged support for the ecumenical charitable group Friends of the Holy Land, which finances projects to help the 200,000 Christians living mainly in Israel and the West Bank to stay in the region. The group also works on housing, microfinance, food and clothing, and hosts pilgrimages for overseas visitors.
Nichols stressed that the young Palestinian Christians attending the conference did not want to be seen as victims but as actors in history with a strong sense of dignity.
Related
Popular in the Community