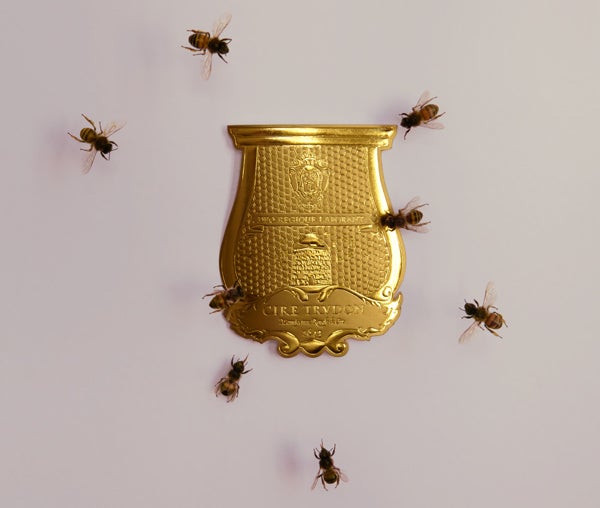 Fragrance addicts can be as insatiable as those who live for Louboutin—and, therefore, it's newsworthy when the world's oldest candle manufacturer debuts its first line of perfumes. Founded in 1643, Cire Trudon was anointed wax supplier to the French imperial courts, where it was often remarked that "the bees work for God and the King," a phrase that became the Latin motto—De regique laborant—of Maison Trudon.
So, if you were going in search of a signature fragrance, where better to look than the candlemaker to Louis XIV whose scented candles are some of the most coveted in the world?
According to Julien Pruvost, Cire Trudon's Creative Director, the goal of the house was to create "a genderless line of perfumes [which are] intrinsically rooted in the house's heritage." Bearing the name Trudon, the collection of five perfumes is "a modern, rather subversive take on precious themes such as history, royalty, or a sense of absoluteness."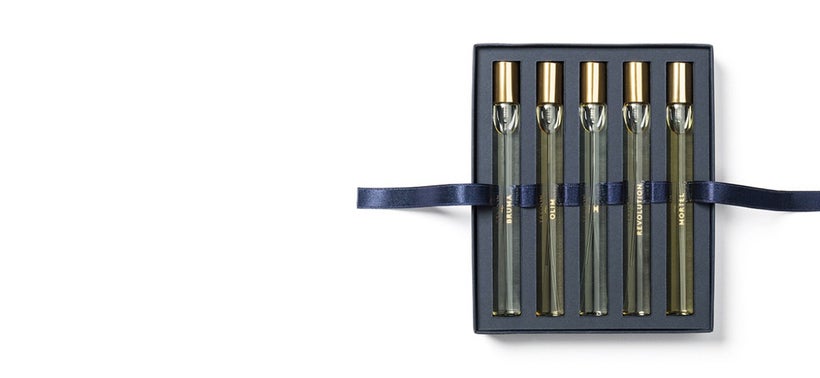 As the Royal wax manufacturer for the Queen and her court at Versailles, Cire Trudon accessed the best wax collected from the beehives of the Kingdom. In 1811, Napoleon celebrated his son's birth with a Trudon candle encrusted with three gold coins.
Cire Trudon's illustrious history has been marked by a collaborative ethos, the spirit of which has been perpetuated in the choice of three perfumers for the Trudon collection. Perfumers Lyn Harris, Antoine Lie, and Yann Vasnier were each presented with a brief by a sophrologist (one who studies the consciousness in harmony) and then taken to a Parisian landmark. Composed of natural ingredients, each fragrance revolves around olfactory notes associated with Maison Trudon's historic character.
Here's a first inhalation of a collection that took nearly 400 years to create.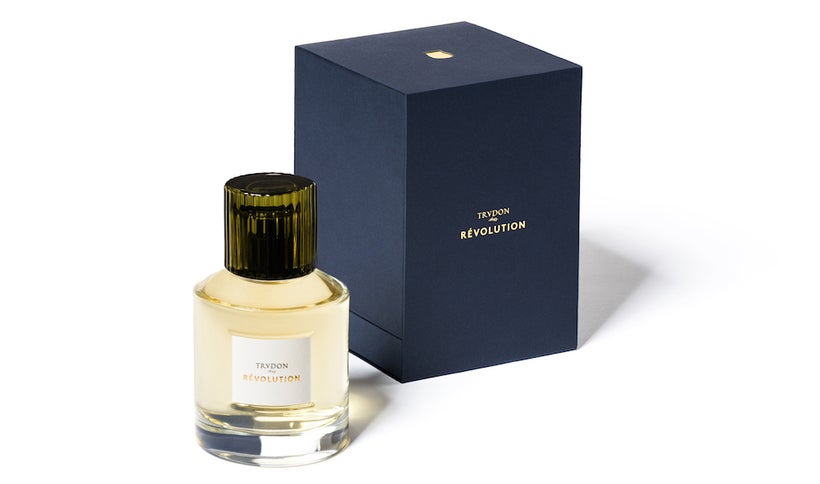 Révolution: If you've ever wanted to time travel to Paris during the French Revolution and breathe in the smoky scents of rebellion and resistance, then Révolution transports you to the barricades in one olfactory leap.
Perfumer Lyn Harris guides you stealthily through the streets of Paris with a smoky message redolent of gunpowder and leather. According to Harris, Révolution replicates "a period when smells were raw [and the scents of] smoke, wood, leather, and incense reign."
Opening with a powerful blast of elemi, the pine resin related to frankincense and myrrh, Révolution balances on a heart note of wild angelica, sometimes used to flavor gin, which, in this case, provides an aromatic herbal note underscored by black leather and oil and a waft of smoldering rubber.
This is an ode to the French Revolution, which also, remarkably, evokes the Paris revolutions of the Sixties, with student protests and black leather jackets and motorcycle gloves. There's patchouli in the base alongside cade oil with its woody-tar aroma a bit like creosote—as well as a slightly balsamic opopanax and the honeyed tones of cistus.
In short, this is a fragrance made for Belmondo and Jean Seberg racing through Breathless, a Révolution that transcends time.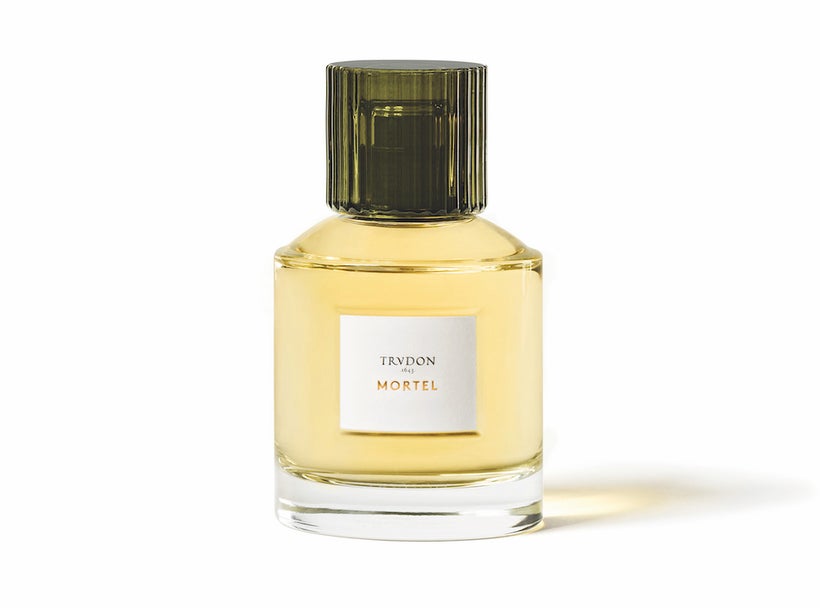 Mortel: Given that each perfumer chosen by Cire Trudon was presented with a brief and then escorted to a Parisian landmark, it's tempting to surmise that Yann Vasnier's creation Mortel was inspired by the catacombs.
Inspired by the French word for "deadly," Vasnier's Mortel is as mystical as spiritual presence—and it was rather cheeky of Vasnier to create a "deadly" fragrance that revolves around frankincense and myrrh, both of which were employed by ancient Egyptians for embalming.
Not unlike a snort of snuff, the brilliantly spicy opening bursts forth with a blast of black pepper and pimento. Imagine sneezing in the catacombs, motes of ancient dust drifting around you before settling into the earthy sweetness of nutmeg.
Sensual and seductive, Mortel's heart notes circle around Somalian frankincense and the comforting woodiness of Virginia cedar. The leathery base note of cistus labdanum (one of Vasnier's signatures) is underscored by the warmth of woody myrrh, allowing Mortel to balance beautifully on the cusp between religiosity and revolution.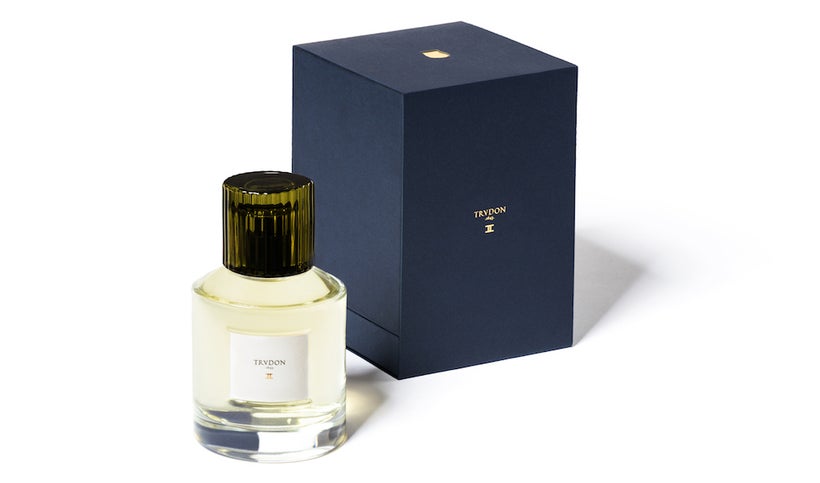 Deux: The explosive burst of vernal greenery that opens Deux is the essence of fecund: like falling face down on a forest floor of moss, juniper, and pine. Inhaling the emerald dampness and shivering in delight. This is spring fever.
Parfumer Lyn Harris describes Deux as a "modern eau de Cologne [and] a peppery scent for everyone that brings two people together."
With a beautiful cedar drydown, Deux evokes a wooded sanctuary, a secret trysting spot amidst towering trees and flowering bushes. The sharpness of orange bigarade from Brazil segues into the "blond wood" scent of cashmeran with a hint of petrichor. A touch of incense on the fragrance's tail serves as Deux's benediction.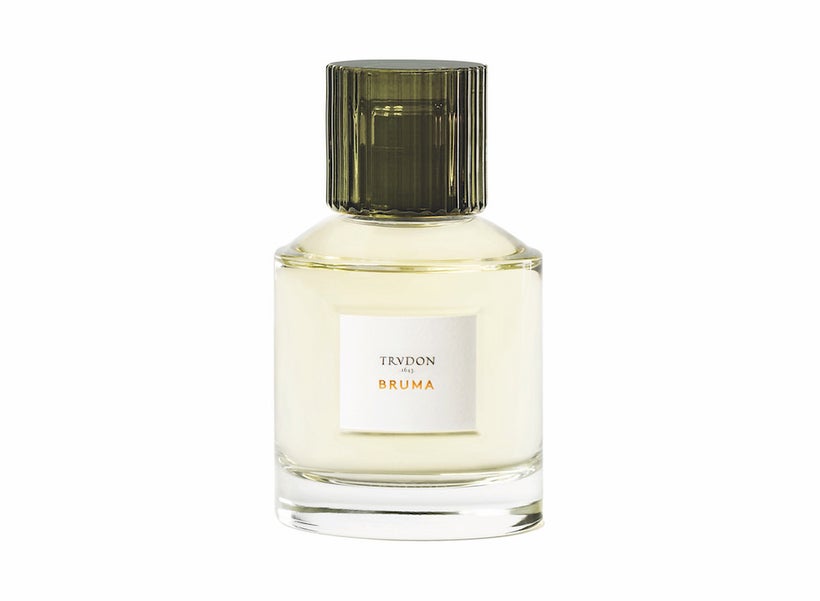 Bruma: Named for the Latin word for "solstice," Bruma was created by perfumer Antoine Lie whose fragrance is redolent of deep purple flowers—violets, iris, purple peony, and lavender—alongside the intense balsamic green of galbanum.
According to Lie, Bruma "feeds on the moon" in the depth of the forest, which is rendered with a base of Haitian vetiver and labdanum, the resin extracted from rockrose.
Picture a warm earthy bed of woody pine needles surrounded by the scent of white night jasmine. The powdery-sweetness of tonka bean whispers through the trees. Why wouldn't you feel enraptured? Wedded to the forest, you're engulfed in a state of connubial bliss.
As Lie states, Bruma is "shrouded in mystery, enigma, and a distinguished sensuality that is almost animal-like." Not unlike a wood nymph, you're at one with the forest: a beam of moonlight through the trees.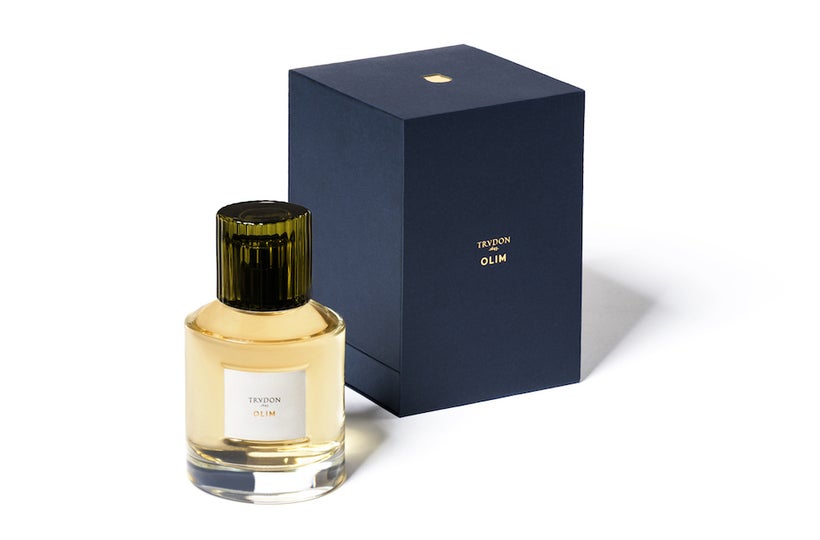 Olim: Olim is perfumer Lyn Harris's homage to the opulence of the royal court, a fragrance that honors the "veil of elegance and beauty" with a powdery softness. With an opening marked by lavender and bergamot and a hint of anise, Olim seduces like silk gliding across a stone floor.
Named for the Latin word for "once," Olim summons the vanity of an era marked by protocol and decorum alongside the decline of French feudalism. According to Harris, "Cold notes [when] reinterpreted in a modern way leave a lasting impression."
The fragrance's heart notes of clove and peppercorn hark back to the medieval spice trading routes of the 13th century. Redolent with resins of myrrh and musk, Olim offers an olfactory taste of the era's decadence—and particularly in the warm, vanilla caramel scent of benzoin complemented with patchouli.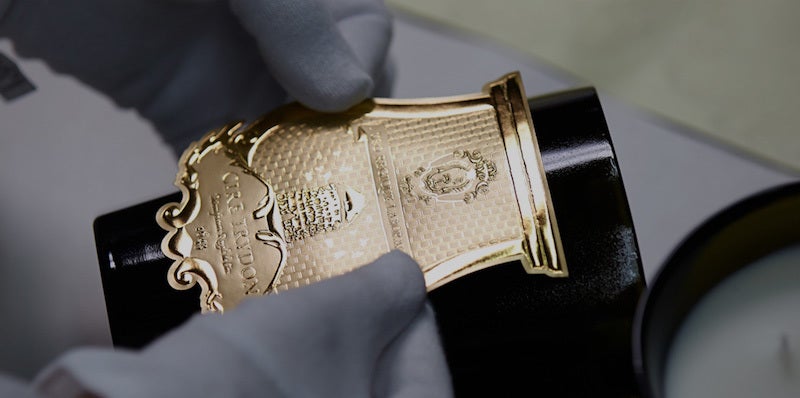 REAL LIFE. REAL NEWS. REAL VOICES.
Help us tell more of the stories that matter from voices that too often remain unheard.
This post was published on the now-closed HuffPost Contributor platform. Contributors control their own work and posted freely to our site. If you need to flag this entry as abusive,
send us an email
.