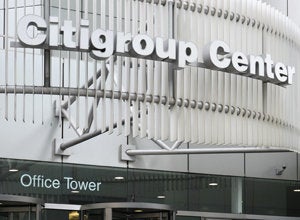 Contrary to popular perception, Citigroup is continuing to make dividend payments.
The bank, which received $45 billion in bailout funds last year, announced several weeks ago that it would stop paying dividends to preferred and common shareholders as part of a larger deal with the US government. Yet, the funds continue to flow, the Huffington Post has learned.
Dividend payments are not chump change: the bank paid a total of $7.4 billion in dividend payments in 2008, according to its 10-k filing. Bloomberg data lists dozens of outstanding preferred shares that are still paying dividends, including, for example, the $1.1 billion Citigroup XVII Series E, which paid out a 6.35% dividend as recently as Monday.
A spokesman for Citigroup said the bank would continue to make the dividend payments until its deal with the US government was complete. The agreement, which, in addition to cutting out dividends, includes the US government taking a 36% stake in the bank, must first be approved by shareholders. That could take "a couple of weeks," the Citi spokesman said.

Adding to the taxpayers' burden, even after Citi stops paying out dividends to preferred shareholders, it will continue to shell out 11% interest to the government of Abu Dhabi. This is because the emirate, which invested $7.5 billion in the bank in 2007, owns a hybrid stock-bond instrument that pays out a dividend until it converts, in phases, beginning in March 2010.
This 11% dividend totals "several hundreds of thousands of dollars" a quarter, according to Rachel Ziemba, a senior analyst at RGE Monitor. "Having to make these payouts underscore some of the challenges Citigroup will face moving forward, and why it is still likely to need additional capital," she said.
"The name of the game is conserving capital not wasting it," added James Barth, a senior fellow at the Milken Institute and a former chief economist of the Office of Thrift Supervision under President Reagan. "Every dollar counts when an insitution is troubled like Citi, especially when it is taxpayer money."
Here is an example of one of Citi's preferred shares that continue to pay a dividend: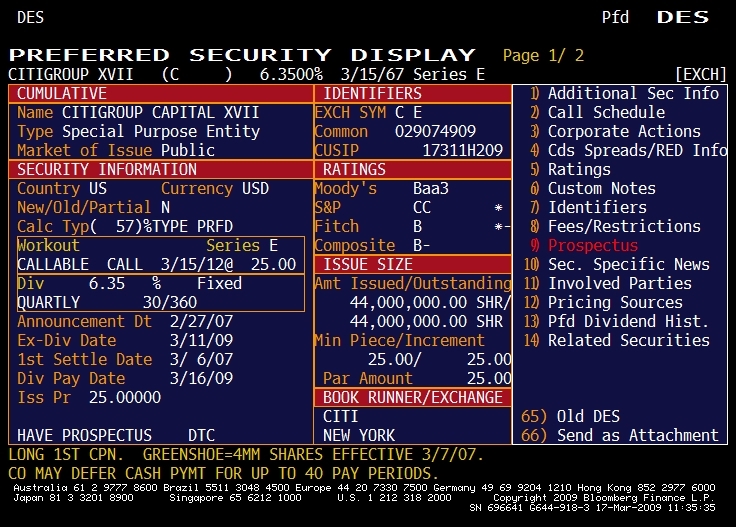 Here is a list of the largest shareholders of this security: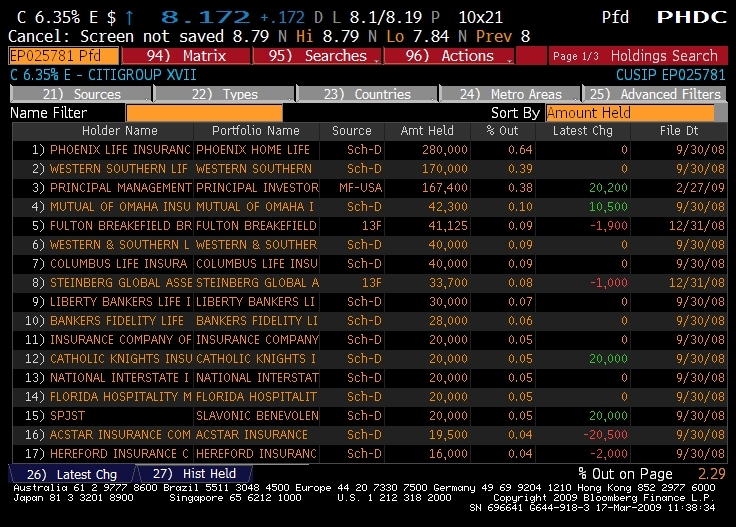 Related
Popular in the Community