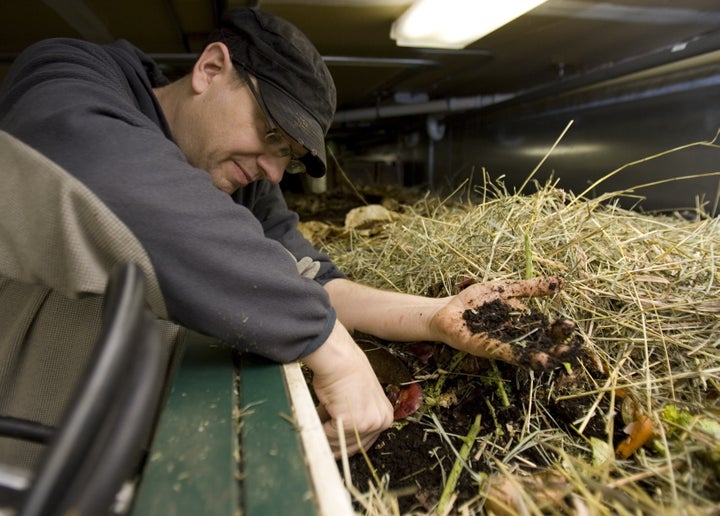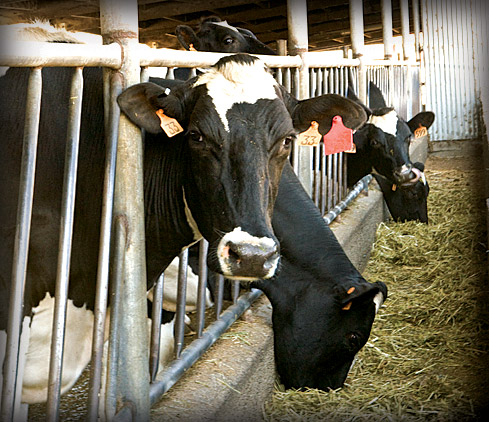 Photo courtesy of prcompostco.com
Well, now I can add "interviewed a crap farmer" to my esteemed resume, while checking it off my bucket list. My parents will be so proud. My parents will be so proud. This so totally surpasses my piano recital at Carnegie Hall when I was 17. Oh, and it was such a beautiful ride for yours truly, a hardened and street wise, jaded ex-Manhattanite, out to Giacomini Ranch in Point Reyes Station. There, I met the founder of the local premium poop operation, Teddy Stray, who is originally from . . . New Jersey? You gotta be kidding! Jersey?
While legendary dairy farmer Bob Giacomini has, for decades, been composting and recycling the manure generated by his hundreds of happy, hefty, healthy heifers, his son-in-law, Teddy, is now packaging it and bringing it to the people with his new company, Point Reyes Compost Company (www.prcompostco.com). "Lots of guys take crap from their fathers-in-law," says Stray. "But how many buy it?" Point well taken.
This is the modern day eco-version of the boy who married the farmer's daughter. Stray had been in the corporate world for many years, working for Warren Buffet, and traveling on various global accounts assisting companies in purchasing closed-loop manufactured products. "I had to talk to people in large corporations about recycling and reusing," says Stray. "You had to have wide shoulders and deep pockets to stand behind that. It was a very interesting time in my career but I also had two children at home and I wanted to be closer to home." So Stray decided to come back to the farm where his wife and her sisters care for the cows that graze on the magical pastures of West Marin and produce extraordinary artisan cheese. Stray's wife, Lynn Giacomini Stray, is one of the founders of Point Reyes Farmstead Cheese (www.pointreyescheese.com). "I had been wanting to do something more meaningful. I was done with the corporate world," said Teddy. "I had just sold my other business and I wanted to create a business where I was recycling and closing the loop on a regional level. One day my father-in-law came down to my office and asked, "So, what's your plan?"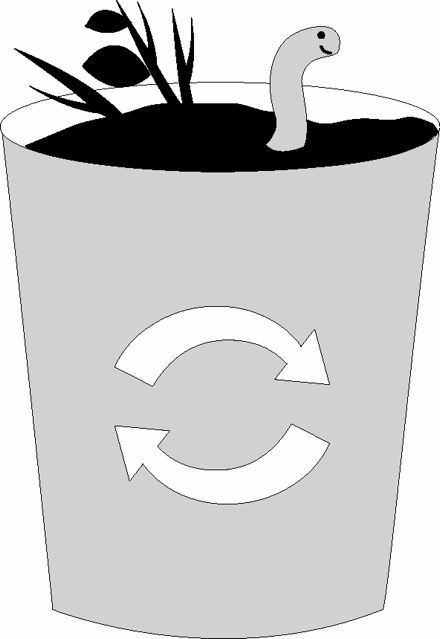 "I'm thinking about taking your sh-- and putting it in a bag," I said.
I said, "No, Bob, really. For the last fifty years you've had organic farmers and growers bringing their pick-up trucks to load up your cow manure. They all wanted 'Bob's Best.' How about we start putting it in a bag?" His father-in-law walked out of the office shaking his head at his Jersey city-boy, corporate son-in-law. But the next morning Bob returned and told Teddy that if he was really serious, he should go to a 'farm show' with him. Off they went. Bob Giacomini walked around the farm show asking fellow farmers in the dairy business if 'crap-in-a-bag' was a good idea. "By the end of the day Bob had a smile on his face. The consensus was a resounding yes!" says Stray.
That's when the sh-- began to fly.
Touring the ranch, I have to say it was the most organized and cleanest farm I've ever visited. The land was certified organic in 2006.The ranch supplies organic and conventional milk to Clover Stornetta Farms. Clo-the-cow and the rest of her BFBF ("best female bovine friends") at Giacomini Ranch are pampered and fed natural grasses grown on the farm along with protein and whey (recycled from the cheese production and full of nutrients). They are the "poster children" for local girls make good. Their nutritious waste is collected, separated and aged into a natural soil amendment for farmers and gardeners. The remaining cow's waste is fed into a methane digester (how cool is that), which produces enough energy to run 75% of the dairy operations. It's all good, baby! Brown is definitely the new green.
According to the California Fertilizer Foundation, all nitrogen fertilizer used in California is imported. Nitrogen is probably the most important nutrient for plant growth out of the 17 necessary elements. Why import synthetic fertilizer (oftentimes from other countries) when we have abundant supplies of organic, sustainable and locally produced compost right here? Our ancestors fertilized their crops with nitrogen rich natural sources like animal manure, fish scrap, cottonseed meal and tobacco stems. They knew that feeding their plants a natural compost from the farm would allow the beneficial soil microorganisms to multiply and party like rock stars while keeping their crops healthy and thriving. Reusing and recycling waste in the yard allows home gardeners and farmers to stop polluting their 'hoods with chemical fertilizer and pesticides. If you add compost to your yard instead of a chemical fertilizer your plants will be fed critical nutrients slowly over many months, retain water, work symbiotically with the billions of beneficial underground soil microbes and attract fewer pests. This will diminish your need to buy poisonous insecticides. According to Pesticide Action Network (www.panna.org) there are 17,000 pesticide products on the market. God help us. Get off the crack, home gardeners!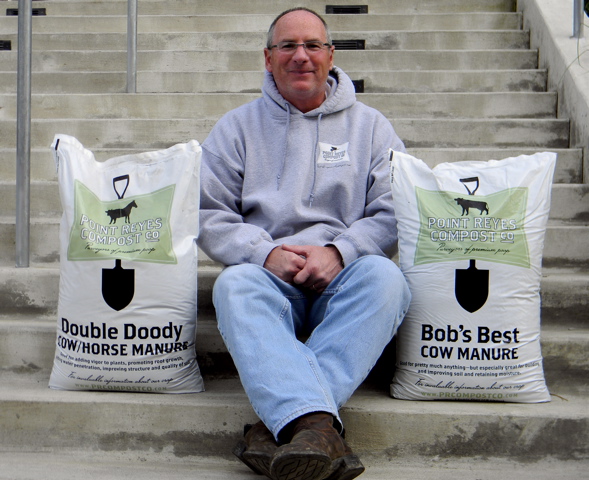 The company's composts are all aged for months on the farm and safety tested three times for heavy metals, bacteria, e-coli, salmonella, toxic wastes etc. They're also tested for nutrients, minerals, organic matter and moisture content, soluble salts and pH for the seal of testing assurance from the US Composting Council. Once they pass the tests, Stray's team bags the compost.
Rhonda Moore, Jill-of-all-Trades extraordinaire at Point Reyes Compost Company says they'll be opening a store in Point Reyes Station soon. "We recently signed a lease in downtown Point Reyes and we'll be doing construction this month. The store will open in early 2011. We'll sell our composts, some apparel and various gardening products." The composts can also be purchased from local suppliers in the Bay Area such as American Soil and Stone, Annie's Annuals, Berkeley Indoor Garden, Cactus Jungle, Cottage Gardens, Emerisa Nursery, Fairfax Lumber, Mostly Natives Nursery, Sloat and Sunnyside Nurseries, Toby's Feed Barn, and other stores listed on their website.
"It's hard work to get this stuff from the cow into the bag, " shares Teddy Stray." You kind of have to love what you do!" Hallelujah brother. Finally, there's a company that gives a crap.
Art courtesy of Anne Hogulnd; photo of Teddy Stray courtesy of Annie Spiegelman
Related
Popular in the Community