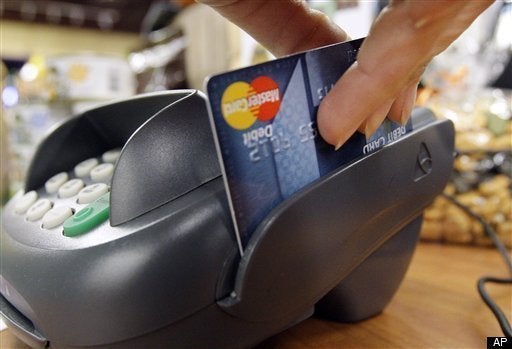 All four major credit card companies -- Visa, MasterCard, American Express and Discover -- have waived or rebated their processing fees on donations to select charities in support of the relief effort in Haiti, representatives of the companies say.
Visa Inc. has announced that it will waive fees through the end of February on credit card donations made to a "select group" of 11 major U.S. charities that are providing support to Haitian relief efforts. The eligible charities are American Red Cross; AmeriCares; CARE USA; Direct Relief International; Habitat for Humanity; International Rescue Committee; Mercy Corps; Oxfam America; Save the Children; US Fund for UNICEF; and World Vision.
Visa's number of eligible groups has doubled since the last disaster. After only waiving fees for the American Red Cross in the aftermath of Hurricane Katrina, it did so for five charities after the 2004 tsunami.
American Express has waived and rebated its processing fee for card donations between January 12 through the end of February for the 65 charities on the USAID-approved InterAction website. According to Christine Elliot, a corporate spokesperson for American Express, the company took similar actions for the tsunami of 2004 as well as for Hurricane Katrina.
"The criteria for when we decide to waive these fees for charities is guided by the level of response from the Red Cross," Elliot said. "We waive the fees when the Red Cross internally designates something a 'catastrophic event,' and we only waive them for the charities designated by USAID because we have confidence that they've done due diligence in determining what is a reputable organization."
Elliot said Doctors Without Borders, while not on the USAID list will also have its fees waived because of the group's "longstanding relationship" with Amex.
MasterCard Worldwide has waived its transaction fees on donations to five charities, as it did for Hurricane Katrina, the tsunami and 9/11.
Discover has only agreed to forgive their fee for the American Red Cross. This is the first time Discover has done so, though the company raised millions of dollars for Hurricane Katrina and September 11 relief efforts through a cardmember matching program.
None of the four major credit card companies would discuss waiving or reducing their fees for these or other charities past February. The Huffington Post estimates that American banks and credit card companies make huge profits -- somewhere in the neighborhood of $250 million a year - by skimming their "transaction fees" off the top of charitable donations.
Calling all HuffPost superfans!
Sign up for membership to become a founding member and help shape HuffPost's next chapter