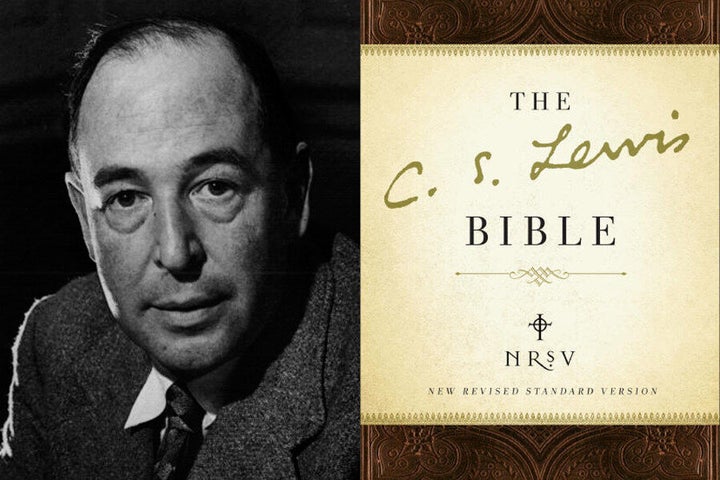 C.S. Lewis's popularity as a writer who transcends all Christian traditions is evidence of how widely he has become a trusted voice and a spiritual guide for those confronted with life's biggest questions. His years of faithful Bible study as well as his ability to state things clearly and imaginatively reveal that Lewis had the ability to open more than wardrobe doors. His wide background of reading literature of the Western world informed his perspective so that in his one voice we can hear the echo of many voices. Lewis's uniquely informed knowledge of the terrain of human thought, culture, and experience makes his commentary particularly helpful. He is a valuable guide for any reader who wants to grow in an understanding of Scripture and therefore wants to grow in his or her own life of faith.
Though Lewis wrote only one book that could in any way be construed as something approximating a Bible commentary -- "Reflections on the Psalms" -- much of his writing is very much informed by his study of the Bible. It is precisely in this way that Lewis' own words can become a helpful commentary or guide for Bible reading and study. Someone might ask, "Why is it necessary to have anyone guide a reading of the Bible?" The answer, in part, is that the very history of Jewish-Christian thought has always had respect for biblical guides and teachers. This is as obvious as the record of rabbinical teaching and as proximate as the most recent Sunday-morning sermon given at any church in virtually every country of the world. Certainly anyone who has ever read the Bible more than once knows that a single read through the Scriptures does not leave every question answered. In fact, multiple reads of the text provide enriched and deepening understanding at each new reading. It is a book with layers upon layers of insight. It stands to reason that, if more can be discovered from the text, those who have gone further in the study of the text can benefit those of us who are still learning and teachable. In this way, Lewis is a helpful guide.
-- Jerry Root, from the Introduction to "The C.S. Lewis Bible" Excerpted from "The C. S. Lewis Bible; New Revised Standard Version." Copyright © 2010 by HarperCollins Publishers. The Scripture quotations are from the New Revised Standard Version Bible, copyright © 1989, Division of Christian Education of the National Council of Churches of Christ in the U.S.A. Used with permission of HarperOne, an imprint of HarperCollinsPublishers.
Calling all HuffPost superfans!
Sign up for membership to become a founding member and help shape HuffPost's next chapter
BEFORE YOU GO