Since its launch in 2013, neo-Nazi website The Daily Stormer has thrived online, gaining notoriety as the "top hate site in America" with its racist, homophobic and misogynistic content. But its vulgar and inflammatory response to the recent white supremacist demonstrations in Charlottesville, Virginia, has turned the open internet against it.
On Sunday, Namecheap became the latest in a string of web hosts to pull the plug on The Daily Stormer, which prompted fury last week with a derogatory post about 32-year-old Heather Heyer, the woman who was killed in the Charlottesville protests.
With nowhere to reside on the so-called "surface" internet, The Daily Stormer has reportedly retreated to the dark web and is now accessible only through the Tor Project's browser, which provides anonymity to users.
Tor Project said last week that though it is "disgusted, angered and appalled" by The Daily Stormer's "hate-spewing" ideology, it would not censor the site.
"On the Internet, any tactic used now to silence neo-Nazis will soon be used against others, including people whose opinions we agree with," wrote the Electronic Frontier Foundation, a nonprofit digital rights group, in a statement. "Those on the left face calls to characterize the Black Lives Matter movement as a hate group. In the Civil Rights Era cases that formed the basis of today's protections of freedom of speech, the NAACP's voice was the one attacked."
Explaining Namecheap's refusal to host The Daily Stormer, CEO Richard Kirkendall expressed his own "conflicted" feelings on the matter in a Sunday statement. On the one hand, he said, Namecheap had chosen to take down the site as its content constituted "an incitement of violence" ― a decision Kirkendall called "the morally right thing to do."
On the other hand, however, Kirkendall said he didn't believe a registrar should be the one making such a decision. "Let me be frank here and I'll repeat, this was the right decision for the human race but it was also an existential threat for our company," he wrote.
"When companies have guidelines which prohibit content, and they don't take action to enforce their terms of service, it suggests that perhaps the companies condone it," Brittan Heller, the ADL's director of technology and society, told HuffPost in an email last week.
Before You Go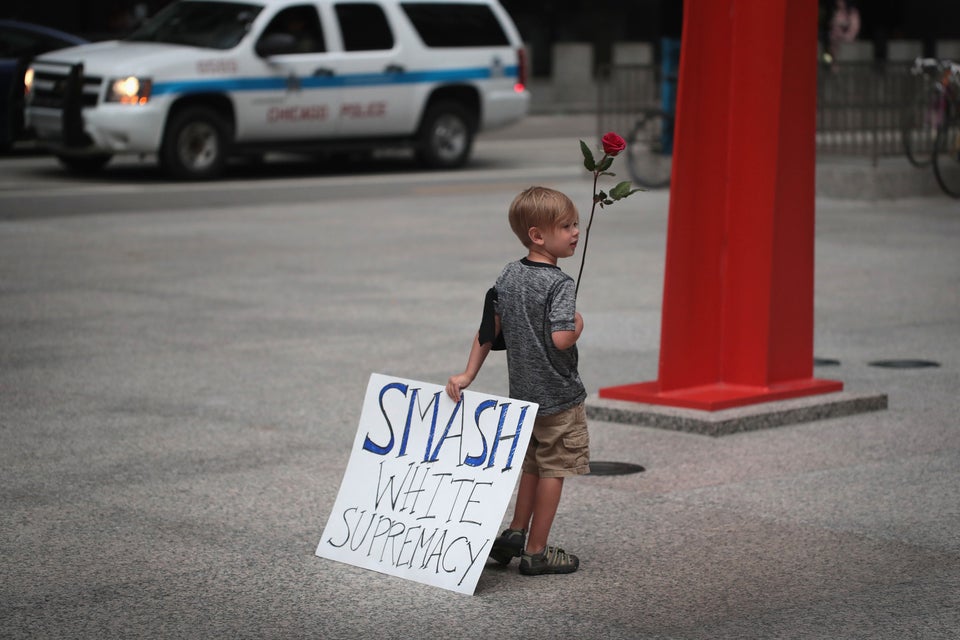 Powerful Signs From Charlottesville Protests Across The U.S.
Popular in the Community