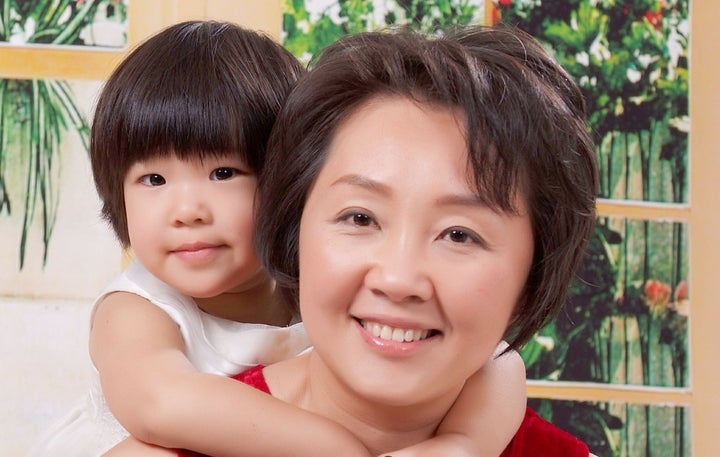 Dan Yang had already started several successful, cutting-edge technology companies and products as an optical engineer when she began to notice her infant daughter's obsession with her iPhone. As she began to explore how to responsibly introduce her daughter to technology, she noted a lack of age-appropriate educational technology for very young children. She decided to use $10 million of her personal savings to change that.
A recent survey of 2,200 mothers conducted by cyber protection agency AVG revealed that early immersion in the world of smartphones, tablets and computers may be stunting the development of important real-life skills in preschool children. The survey results indicated that 58 percent of children under 6 know how to play a computer game, whereas only 20 percent know how to swim.
This knowledge gap, combined with Yang's firsthand knowledge that smartphones and tablets are manufactured using materials and specifications that may be unsafe for young kids, inspired her to use that substantial personal investment to start Rullingnet Corp. in 2010. Her goal: to "create child-friendly, technologically advanced products which will inspire [children's] genius in a safe and encouraging environment."
With headquarters in Ottawa and Los Angeles, Rullingnet's flagship product is the FDA-safety-compliant VINCI Genius, the world's first tablet designed specifically for children up to age 5, a curriculum-based learning tool that help build young children's thinking skills, social and emotional understanding, language and literacy abilities, math and logical reasoning, science and general knowledge base, all before preschool.
The VINCI -- named after Leonardo da Vinci -- won the 2012 National Parenting Council Award and attracted the attention of The Jim Henson Company, which is working with Yang on science-related content that will feature the character Sid the Science Kid. HuffPost Small Business spoke with Yang about how her product can create tomorrow's entrepreneurs.
What gap did you see in the market?
I saw a lot of issues with development and a gap in parents' understanding of technology as an educational tool. I wondered, as someone who has been working with technology for a long time and is a parent myself, how do you help your child become a well-rounded person and not just focus on one area like language or math? How do you help them build their capabilities before they start school? Collaborating with academic researchers and scientists, we came to understand what each child is capable of learning and doing at different ages and created a curriculum that was divided into three stages of development: babies, toddlers and preschoolers.
How did you get top experts to help you develop content?
Getting experts to help us has gotten easier. There are a lot of child psychology and development experts out there -- the problem is usually a lack of connection between commercial products and their theories.We provide a platform for these academics to use their knowledge and research findings to impact the everyday lives of families.
How is VINCI different from other electronic learning tools for kids or kid-friendly apps?
Parents are usually preoccupied with getting their toddlers to do things like recognize letters and count. But if your 2-year-old can count to five, does he really understand numbers or the concept of quantity? There are a lot of issues regarding understanding. The apps out there are teaching on a superficial level. But the question we ask is, what is the structure for the child to learn?
If you watch children play, you'll notice it gets too repetitive. And they're often not treated as intelligent beings by adults, who will just reinforce a child repeating actions rather than learning. An important philosophy behind the VINCI Tab is the idea that each child is born a genius and is way more capable than most people think he or she is. We treat them as intelligent people and help them understand rather than just memorize. We want children to grow up to be innovators. And if they just memorize, they won't be able to innovate.
What is involved in the process of creating child-safe electronics?
The safety part is something I take very personally. My daughter was playing with my iPhone and iPod, but I realized I really had to nail them down to get her to play with them. For little kids, I want to make sure we keep them mobile. We want them to move everywhere. So, we made sure the VINCI has a handle so they can go to the museum and out into the world, bring it with them and come back with what they learned. Sitting still isn't necessarily good for younger kids.
Also, anything designed for children has to comply with very specific safety standards, and all products are not child safe. The components and materials we use to build the VINCI are all child safe. So we're differentiating ourselves by being safer and healthier.
How did initially you convince retailers to sell an unknown brand?
Everybody has come to us. We need to work really hard to make our decisions in terms of what types of partners we want to work with, because we don't want people to see VINCI as a toy. It's designed to be a tool using technology to help both children and parents, not something that should be sold alongside $5 toys. We don't want it to just be another gadget you have in your house.
How have you managed to balance being a mom with being an entrepreneur?
This is probably the best job I could ever imagine, because it relates to my family and my children. I play with my younger daughter after she comes back from school during the day and I get to observe how she is learning. A lot of times, I come up with ideas for developing new products and apps. This project has never bothered me, because it is just a part of my life.
Name: Dr. Dan Yang Age: 46 Company: Rullingnet Corp. Location: Ottawa, Ontario,Canada/Los Angeles Founded: 2010 Employees: 48 Website: http://www.vincigenius.com/
Calling all HuffPost superfans!
Sign up for membership to become a founding member and help shape HuffPost's next chapter