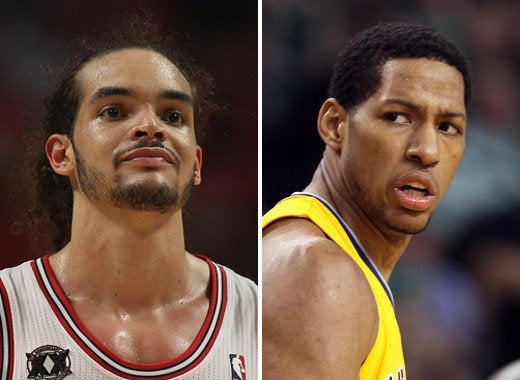 ESPNChicago reported that Granger ripped Noah, claiming that he threw some cheap-shots at his teammates.
"He pulled a cowardly move," Granger said. "He cheap-shotted a couple of my teammates, and one gets thrown out. The refs never catch what he did. It's cowardly."
The 28-year-old went on to say that the game should not be played that way.
Noah responded to Granger's comments, saying that he is "just trying to win basketball games."
"Everybody saw what happened out there," Noah said. "Now you want to call me a dirty player? I don't think I've ever been a dirty player. It is what it is. It's OK."