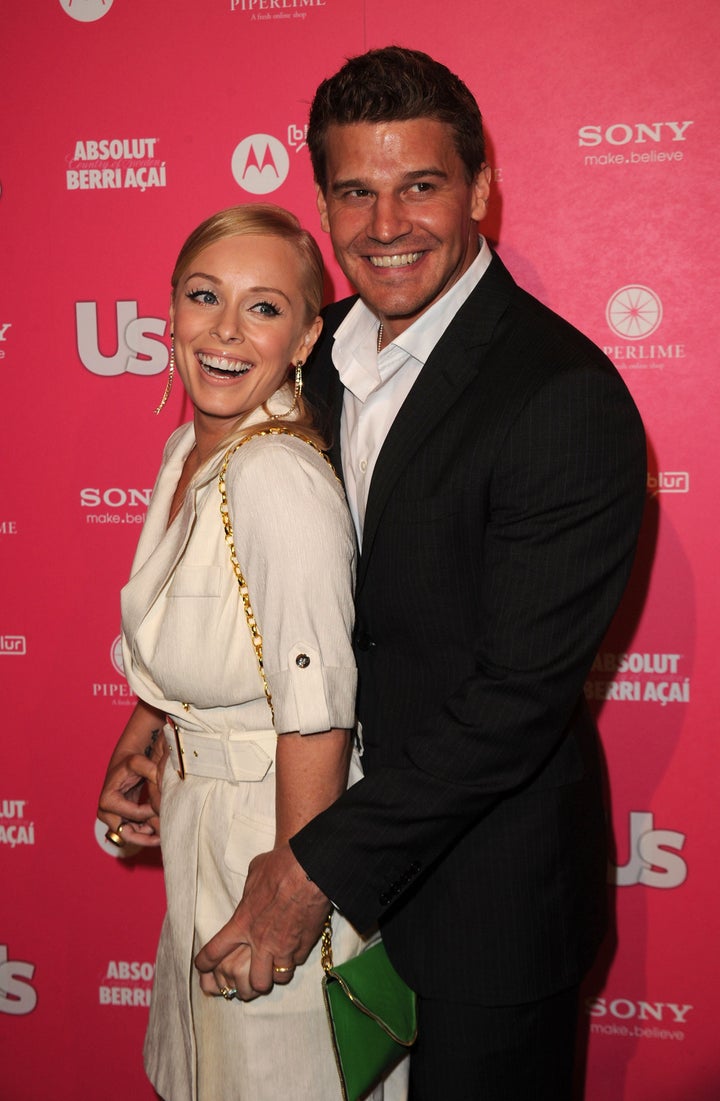 UPDATE 2:
TMZ reports Rachel is mad. While she had an affair with David, and he was texting her while his wife was giving birth, she was NOT the woman in this alleged extortion.
UPDATE: TMZ reports that Boreanaz came forward with the affair because Gloria Allred, who reps his mistress, contacted Boreanaz' lawyer, demanding six figures. Boreanaz started paying the mistress hush money when they hooked up and she kept demanding more and threatening to go public.
PREVIOUSLY: 'Bones' star David Boreanaz has admitted to People that he has been unfaithful to his wife of nine years, Jaime Bergman. He is coming clean because his mistress is trying to extort him.
"I was associated with a woman who I was involved with and had a relationship with," he said. "She asked for money. I felt as though I was being blackmailed or there was some sort of extortion."
Boreanaz fails to identify the mistress, but he was rumored to be carrying on an affair with Tiger Woods mistress Rachel Uchitel for months last year while his wife was pregnant.
Woods may have known about Uchitel's affair with Boreanaz, as one of his alleged erotic fantasies involved Uchitel having sex with Boreanaz and Derek Jeter at the same time.
"I had a dream we were married and I was leading the tournament," Woods reportedly wrote. "I came home, excited to see you, and there you were in the bedroom getting f--ked by Derek and David [Boreanaz]. Some part of me thinks you would like that."
Boreanaz says that in spite of everything he hopes to save his "tainted" marriage.
"We're working on our marriage," he told People. "We're working on repairing what has been damaged so badly."
Popular in the Community