We are six days in to the Denver Film Festival 38 with six more to go. These are the days between stimulated and blurry-eyed, where pacing one's self is key.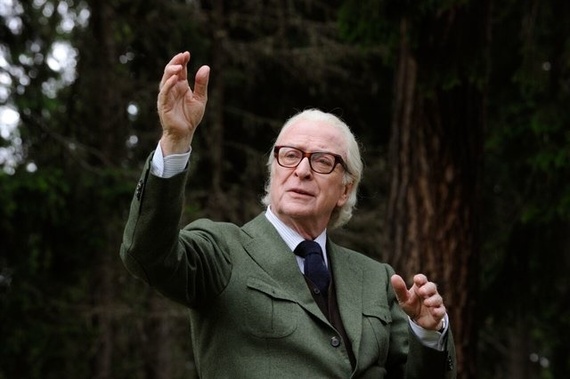 I've seen a dozen films, here's my take on a few:
Opening night brought director Charlie Kaufman's stop-motion animation feature Anomalisa to the Ellie Caulkins. Festival Director, Britta Erickson, admitted it had been called a brave choice to open with a darkly quirky tale about a lonely, paranoid puppet. I'd say ice skating naked is brave, this was risky. It was also a great choice as it got them all talking. A story of loneliness and alienation, banality drums Michael to the brink of crazy until Lisa appears, bringing him a life-saving illusion. Sounds familiar. Played by live actors, the film would be too heavy, but Duke Johnson's beautifully animated characters allow us to emotionally connect with Michael's situation, or shield ourselves from it. This film would absolutely be brilliant as a long-form short.
The UK/ Ireland/Canada offering, Brooklyn, tells a young woman's journey from the home of her birth to the landscape of her heart. A well-constructed story, exquisite acting and sumptuous color palette make director John Crowley's film thoroughly engaging.
Michael Moore took the Centerpiece spot with his, Where to Invade Next, a humorous and poignant look into how the other half lives. "Invading" seven European countries, Moore exposes the lifestyle differences available to a culture when wealth and war are not the primary drivers of society. This one made me laugh, made me cry and made me think.
Kilo Two Bravo Intense, bloody, and based on a true story, this war drama tells a graphic and personal tale of a platoon of British soldiers trapped in a mine field. With a dramatic, high-stakes rescue, it is a powerful film, if hard for me to watch. Under the name KAJAKI, it recently picked up two nominations at the British Independent Film Awards--Debut Director and Producer of the Year. Kilo Two Bravo opens theatrically on November 13th.
"A good hoax promises a good story and visuals", says trickster Joey Skaggs, and he should know. Documentary film, The Art of the Prank follows this fine artist-turned-performance prankster from 60s radical to master media buster. Making headlines for decades, his "Cathouse for Dogs" prank won an Emmy for the ABC News cover piece on it, It's a Dog's Life. Playing the self-created Dominican priest, Father Anthony, he rode his portable confession booth down Eighth Avenue, making confession convenient and fun of confessional television. Unlike an episode of "Punked", Skaggs artistry lies in his keen focus on society and his ability to craft provocative pranks that challenge our perception of the truth. Timely as the election cycle rolls out the propaganda, The Art of the Prank reveals how gullible we really are.
She's the Best Thing In It documents Tony-winning New York actress, Mary Louise Wilson, as she ruminates on her life as an actress and her first foray into teaching the art form. This one strikes quite close to home. As I watched, I wondered about the audience for this film. Is it for people like me who've lived it, or does the subject have a broader appeal to the less dramatic types? Pulling back the curtain on the clarity, confusion, hope and heartache of a life in the theatre, it is ultimately a story of resilience.
The Stan Brakhage Award was presented to filmmaker Nathaniel Dorsky at a screening of four of his short films. They are silent, visual poetry, creative plays of image, shadow and light. And they're not for everyone. Like a cinematic meditation, the journey is an inner one as you let go of linear expectations, allowing yourself to quiet the mind, stay present, and follow the artist's path. Celluloid Zen.
And sometimes... from way out in the cinemasphere...between the Ben Hurs and The Breakfast Clubs-- comes a movie that reminds you what a truly great film can do. This year's celestial offering is Youth, starring Michael Caine and Harvey Keitel , directed by Italian writer/director, Paolo Sorrentino. It is a magical rendering that revives the feeling you had the first hit the art house cinema to be thrilled by the genius of Fellini. To quote lifetime Denver Film Society Member, Chris Dyer, "I haven't felt that way since the first time I saw Wim Wenders' Wings of Desire".
I would agree.
The 38th Denver Film Festival runs through November 15 at various locations throughout the city. Visit www.denverfilm.org for tickets, schedules or information.
Related
Popular in the Community