Just in time for the playoffs, Derrick Rose is back to doing Derrick Rose things.
In his third game back since returning from the latest in a years-long string of injuries, the Bulls point guard tallied 22 points, eight assists and six rebounds during Saturday's 114-107 win against the Philadelphia 76ers.
But more than any particularities of his stat line, it was the decisiveness with which Rose played on Saturday that should have Bulls fans excited. Just look at this pass, which occurred with 30 seconds left in the game, effectively putting the game away.
Mere mortals like you and I cannot move our brains that fast. (Source: Streamable)
Let's take a moment to appreciate just how completely ridiculous this pass was. Rose was literally jumping into the backcourt with nowhere to go and two defenders on him when he spotted Taj Gibson approximately 40 feet away and darted a pass to him. All in one motion.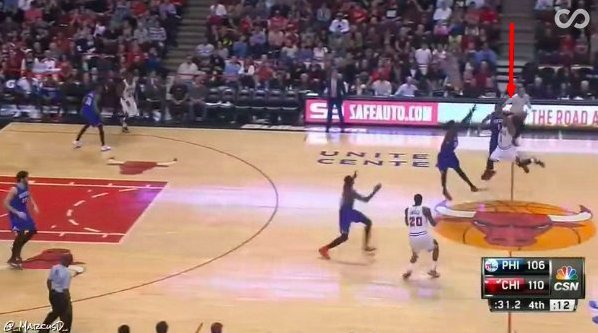 He's literally jumping into the backcourt as he makes the pass. (Source: Streamable)
Few things makes NBA junkies happier these days than a good Derrick Rose game. It's sad that we have to feel that way about a 26-year-old former MVP, who should be just entering his prime. But if he can put some performances together in the playoffs that look anything like what he did Saturday night, the heartache of the past few years will soon be a thing of the past.

For those of you who like GIFs. (Source: YouTube)
Calling all HuffPost superfans!
Sign up for membership to become a founding member and help shape HuffPost's next chapter