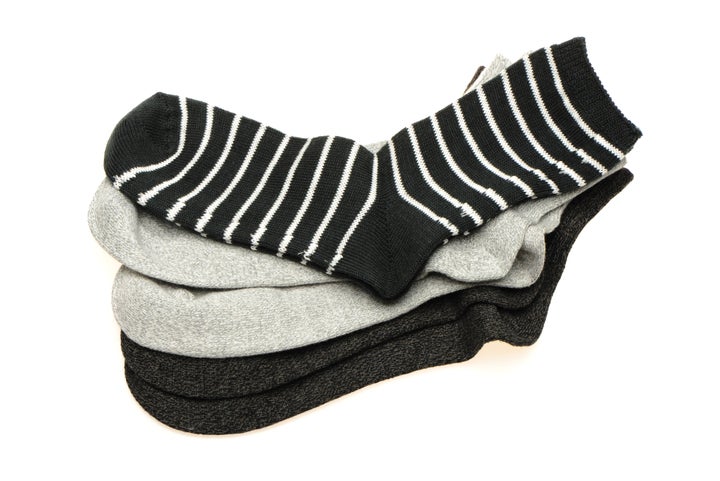 December is here, which means it's about time for everything from Hanukkah to college football's Heisman Trophy winner to be honored. It also means it's time to remember the year past before we take on the next one, especially if we plan to leave those outdated styles and trends behind.
It used to be that all men wore the same socks... mid-calf tube songs from Hanes or Fruit of the Loom, ankle socks from a mall-based shoe store with low-top sneakers and shorts and those classic black-and-blue dress socks with loafers and wingtips. But that was before the wingtips got more interesting, and Happy Socks, the Swedish-designed sock brand, became very popular in America a year or two ago.
Now, multi-colored, cross-patterned and high-priced socks are everywhere, from the locally owned men's boutiques like Service Menswear in Austin to major retailers like Nieman Marcus. Happy Socks pushes there in the $12 range, but some of the brands listed below can make you break a $100 bill for just two or three pairs, so be forewarned as you start stuffing those stockings.
To recap the year, I wanted to put together a list of a dozen sock-makers that helped men accessorize themselves in 2012: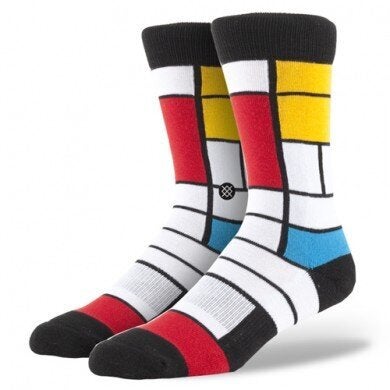 Cool Men's Socks
And just in case you're not all sock-ed out yet, I also recommend you join famous men like Jack Nicholson, Robin Williams, Billy Joel and Elton John and try Jhane Barnes' collection out.
Here's to a great holiday season and remembering 2012 as the Year of the Sock!
Related