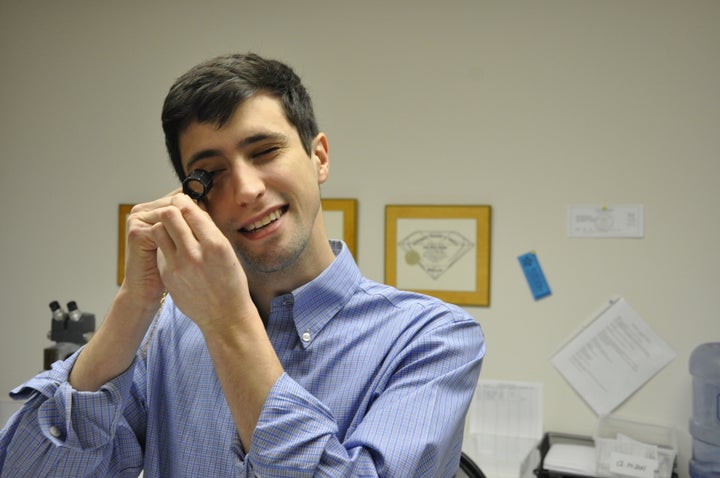 "Retail is for suckers. Everyone comes to the pawn shop."
While many businesses are struggling despite the uptick in sales during the holiday season, local pawn shops are finding a way to make the economy work for them.
Gold (his real name) opened his family-run store in 1978, having worked at his grandfather's pawn shop since the 1950s. American Jewelry and Loan is now featured in the TruTV show "Hardcore Pawn."
Most people who come to American Jewelry and Loan are repeat customers, Gold said. And the store's customers tend to see it as a financial institution, where they can hock their valuables as collateral for loans -- especially if they're hard up for holiday cash.
"Most people are financially strapped. They're desperate. They don't have a credit card or bank account," Gold said. "They're not thinking about where they're going on vacation."
Other metro Detroit stores that buy valuables are seeing a similar trend, given the local economy.
Business has been good lately for Max Your Gold, a Southfield, Mich., company that pays sellers for jewelry and precious metals.
"I thought because [gold] prices dropped in the last couple weeks, business would be down, but I think, with the time of year, people want to buy some Christmas presents," said Steven Silver, the store's owner.
Silver (also his real name) started Max Your Gold in 2009 after his own investments started to sink.
"I was looking for a business that would do well in a recession," Silver explained.
He also wanted Max Your Gold's clients to be able to sell their gold and jewels without depleting all their wealth. He had looked around and discovered other pawn shops were paying extremely low prices.
"People were paying half of what it was worth, even less," he said. "It was like, 'Wow, there's got to be a business here where you pay people fairly.'"
Silver says there are all sorts of ways companies try to underpay customers. Some use measurements that are difficult to use for comparison or make customers name their own prices. Others do not to give out prices on the phone, like Tapper's, another local competitor, which told The Huffington Post it was company policy.
Both Silver and Gold pay their customers based on market price for gold, which has been steadily increasing, though it is down from a high in early September. As of Dec. 20, American Jewelry and Loan was paying $27 per gram of 14-karat gold, and Max Your Gold was paying $25.
And customers, it seems, are taking advantage of the cash source to help with holiday purchases. American Jewelry and Loan has seen the number of daily customers double in the past few weeks.
"It's going to hurt less to buy their kids Christmas presents, or Christmas is simply going to be better because they're going to have this extra money they didn't expect to have," she said.
Both Gold and Silver think that their showrooms are also good places to find good deals on holiday gifts, not just to get the cash to buy them. And Gold said 85 to 90 percent of the people who pawn their belongings will get them back.
"When you go into a pawn shop, you don't have to hold your head down anymore. There's not the stigma," Gold said.
Calling all HuffPost superfans!
Sign up for membership to become a founding member and help shape HuffPost's next chapter
BEFORE YOU GO