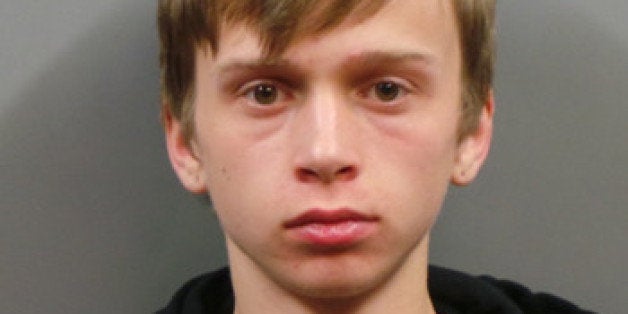 And now for a story that's utterly tasteless.
Back in November 2014, a trio of accused teenaged burglars in St. Peters, Missouri, happened upon a wooden box while they were pilfering jewelry, Xbox consoles and prescription medication at a home, The Smoking Gun reports. The two teens who broke into the home looked inside, saw some powder and assuming it was cocaine, nicked the box as well.
It turns out that the box contained the cremated remains of the burglary victim's father.
As they drove away from the scene, 17-year-old Devin Gesell, who told cops he'd acted as a lookout, tasted the contents of the box to make sure his 15 and 16-year-old accomplices had in fact procured a box of blow, according to the police report. Gesell determined the powder was not cocaine, and promptly chucked the container out the window of the car.
The victim, Deborah Matthews, said she and her family were away visiting relatives in California for Thanksgiving when the break-in occurred. She couldn't believe the teens stole her father's ashes.
Cops were able to find Gesell by tracking the IP address of one of the stolen Xboxes.
Gesell was charged Friday with multiple felonies. His companions face charges as juveniles and were not identified.
Calling all HuffPost superfans!
Sign up for membership to become a founding member and help shape HuffPost's next chapter